---
| | |
| --- | --- |
| Monday, January 28, 2013 11:37 PM | |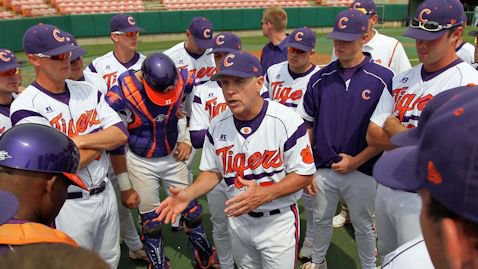 Jack Leggett on the 2013 season

Jack Leggett Part 2
CLEMSON – Jack Leggett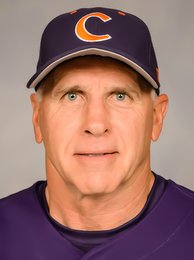 Jack Leggett
Baseball Head Coach
View Full Profile unveiled his 2013 baseball team to the media Monday afternoon at Doug Kingsmore Stadium, and the roster that was handed out lists 26 freshmen and sophomore players.
Clemson's baseball team lost three key underclassmen in Richie Shaffer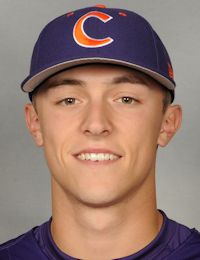 Richie Shaffer
3rd Base
#8 6-3, 205
Charlotte, NC
View Full Profile , a first-round pick of the Tampa Bay Rays, and weekend starters Kevin Brady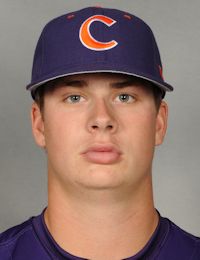 Kevin Brady
RH Pitcher
#19 6-3, 220
Gaithersburg, MS
View Full Profile and Dominic Leone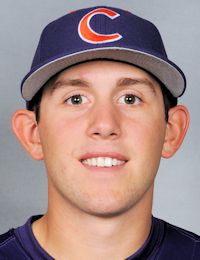 Dominic Leone
RH Pitcher
#6 5-11, 195
Norwich, CT
View Full Profile , to pro baseball during the offseason. The Tigers have advanced to the NCAA Tournament four consecutive seasons, and if Leggett's squad is going to make it a fifth straight year, several young players will have to mature and contribute this season.
Leggett told the media Monday that he doesn't look at his team as being particularly young. Instead, the infusion of talent due to a strong recruiting class and junior college transfer Shane Kennedy

Shane Kennedy
Jr.
#11 6=2, 190
Orlando, FL
View Full Profile has him looking at his team as talented instead of young.
"I can't really remember when we were all this young. There is some newness on this field," Leggett said. "There are some question marks, and some kids have to step up for us. I don't know if I can say we've been this young in a long time. But the young players we have on this team are a cut above. They are special kids. They are hard workers and highly motivated and are practicing like they want to win and I don't look at them as being all that young to be honest with you."
Leggett said his freshman class helps make this team faster and more athletic than the 2012 squad, a necessary change in the changing landscape of college baseball that puts a premium on being able to manufacture runs and play defense.
"We've got a really good incoming freshman class. They have been working extremely hard and have been a good example for the older guys," he said. "They haven't taken anything for granted. I'm very impressed with them. They are all athletic. We've got some extremely athletic kids in this class. We've got some athletic guys coming back. We don't have a lot of homeruns coming back off of last year's team. The bats have changed. The game has changed a little bit. With the change in times, you've got to be able to hit and run the bases very well, play good defense and pitch. That's the story of it all the time. I think these kids understand what we've got to do in order to win."
He said the team will need to stay healthy if they want to accomplish their goals.
"We have to keep everybody healthy. I've been doing this a long time and if you can go through an entire season and not lose a few key guys, then you have accomplished something," Leggett said. "We've got to get all our pitching healthy. I think Scotty Firth is healthy coming off of the summer. Matthew Crownover

Matthew Crownover
Fr. LH Pitcher
#44 5-11, 195
Ringgold, GA
View Full Profile the incoming freshman left-handed pitcher will be really good for us. I think he's getting back to where he needs to be.
"It will be slow starting off after coming off of Tommy John surgery last March, but he is ahead of where any normal person would be. He has worked extremely hard. Matt Campbell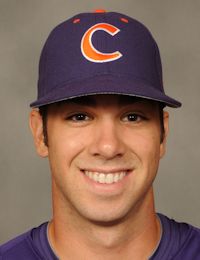 Matt Campbell
Jr. RH Pitcher
#36 5-11, 185
Alpharetta, GA
View Full Profile who was a little banged up during the summer is now healthy and he is going to be good for us. We just have to get Kevin Pohle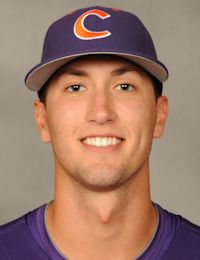 Kevin Pohle
Jr. RH Pitcher
#21 6-3, 180
St. Louis, MO
View Full Profile back. He's not quite back to 100-percent yet so we'll see what his role will be the first weekend. It may not be all that much, but hopefully we can ease him back in so we can get him back safely and healthy. The rest of our team is intact and healthy. We just have to figure out what makes this team work."
Leggett said he told the team to not pay attention to preseason polls.
"I told these players the other day that I always think we are going to win every game. Going into the season, we are going to be 56-0. Going in to every single game, I expect to win," he said. "I don't really put much stock into preseason polls, even when we are ranked #1 or #10. I never put much thought into it or even mention it to the team. I did mention this one to the team, because if we play with a chip on our shoulder and practice with a chip on our shoulder, we might be a better team because of it."
On Crownover
"He'll be ready to pitch for us the first weekend. I'll watch him. It will probably only be two or three innings. We'll have a pitch count on him. I'll have him try to get into a routine that it takes to be a starter and then we'll have him go out on the mound. It will just be a little shorter period of time than the other guys. He'll continue to work his way into it because he so focused and mentally strong and physically in tune to what his body can do. He's something different than what you normally see. I really like what he brings to us."
On Shane Kennedy
"Shane has got some power. He's got to continue to work on his fundamentals. He's a little raw on defense, but he's gotten better than where he was in the fall. We'll continue to work on the fundamentals. We've just got to keep him healthy because he's had some back problems and some shoulder problems this spring. He's in the mix at DH, third baseman and hit third or fourth if he stays consistent. He's very strong. We need to have him."
On D.J. Reader

D.J. Reader
Fr. RH Pitcher
#50 6-3, 335
Greensboro, NC
View Full Profile
Leggett said Reader, a defensive tackle on the football team, would pitch two innings in Monday's scrimmage, but was unsure what role the talented but large freshman would assume.
"D.J. is a strong kid, a tremendously coachable kid," Leggett said. "We just haven't seen him enough yet to tell you what he's capable of doing. He picks things up quickly. He's got some snap in his hands. He is very strong, as you know. Being 300-plus pounds, it doesn't seem to bother his flexibility. He's got some looseness in his hands as a hitter."
Other quotes
Jon McGibbon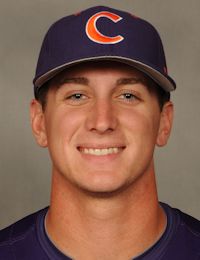 Jon McGibbon
Jr. 1st Base
#12 6-1, 210
Lindenhurst, NY
View Full Profile • 1B • Jr.
"I'm really excited about this upcoming season. We have a lot of new guys, but everyone is stepping in and doing what they need to do to make the team better."
On replacing power from last year:
"Obviously, it does effect us to lose guys like Richie Shaffer, Phil Pohl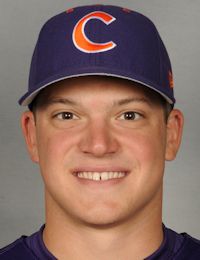 Phil Pohl
Catcher
#9 5-11, 215
Cooperstown, NY
View Full Profile , and Jason Stolz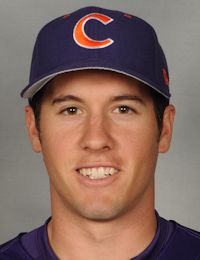 Jason Stolz
Infielder
#2 6-2, 205
Marietta, GA
View Full Profile . We have a lot of guys who are going to be ready to step in and play…not necessarily hitting the ball with power, but just being able to make contact with the ball and drive guys in. We don't have as much power as we did last year. Our main focus is trying to hit the ball hard on the ground and on a line somewhere and driving guys in."
On being a leader on a young team:
"We have to take them (young players) under our wing and show them the way. In the fall, they were able to get a feel for things. For us older guys, we have to take them under our wing and show them how to play ball."
On flying under the radar:
"Coming in, we have seen all of the rankings, but none of that stuff really matters to us. It's about us and no one else, and we are going to do whatever it takes to win."
Scott Firth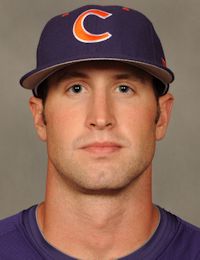 Scott Firth
Sr. RH Pitcher
#20 6-0, 165
Buffalo Grove, IL
View Full Profile • RHP • Sr.
"It's a fun and exciting time. I think everyone has the itch to get ready and get together as a whole team and see what we have. We're definitely getting ready for it."
On his personal expectations:
"It's my last year of eligibility, but it hasn't really crossed my mind. I want the team to do well, and whatever I need to do to make that happen is what I will do. I'm not sure if that's weekend rotation or bullpen. I'm willing to help the team any way I can."
On mixing with the younger players:
"It has been a really good group so far. We have a lot of young guys, but they have meshed really well with the older guys. We have a couple of new guys who are old enough and have been around the block a few times. Hopefully, everything will work and mesh and evolve as the season goes on. It's definitely been a fun group to be around so far, so I'm looking forward to that."
On expectations for the team:
"We're definitely expecting to go to Omaha and compete for a conference championship and compete for a national championship. The expectations are as high as they can go. There is no point in setting the bar any lower than that. We think that we have the guys and the talent to get it done, so we're working hard for that goal."
On the mix of experience on the pitching staff:
"There is still some experience on the pitching staff. We have guys who have pitched in big games and succeeded in big games. We also have some young guys with some really explosive arms and good stuff in general. Hopefully, between the young guys who are coming in competing for jobs and the older guys who have been through it, we should have a balanced, deep staff."

D.J. Reader on the 2013 season

Matthew Crownover on the 2013 season

Steve Wilkerson on the 2013 season

Tags:
D.J. Reader
,
Dominic Leone
,
Jack Leggett
,
Jason Stolz
,
Jon McGibbon
,
Kevin Brady
,
Kevin Pohle
,
Matt Campbell
,
Matthew Crownover
,
Phil Pohl
,
Richie Shaffer
,
Scott Firth
,
Shane Kennedy