| | |
| --- | --- |
| Wood's 3-pointer with one second remaining sinks Tigers | |
---
| | |
| --- | --- |
| Sunday, February 10, 2013 4:00 PM | |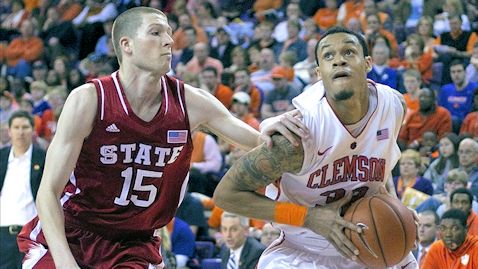 Milton Jennings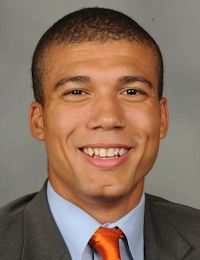 Milton Jennings
Sr. Forward
#24 6-9, 225
Summerville, SC
View Full Profile missed the front end of a one-and-one with just 12.1 seconds remaining and the Tigers leading by two points at 57-55. The Wolfpack called a timeout with 7.5 seconds remaining on the clock to set up the play for Wood, who came off of a screen under the basket and drifted to the wing, where he hit the game-winner.

Demarcus Harrison's last second heave from beyond half-court bounced harmless off the backboard, leaving Clemson just one game over .500 at 12-11 overall and they fall to 4-7 in ACC play and currently own a three-game losing streak. The Wolfpack improved to 17-7 overall and 6-5 in the ACC.

Freshman Jordan Roper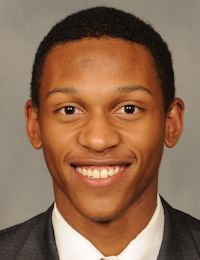 Jordan Roper
Fr. Guard
#20 5-11, 165
Columbia, SC
View Full Profile got the start – his first since he made the start against The Citadel New Year's Day - and led Clemson with a career-high 17 points, while K.J. McDaniels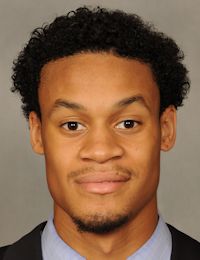 K.J. McDaniels
So. Forward
#32 6-6, 200
Birmingham, AL
View Full Profile finished with 12 points and Devin Booker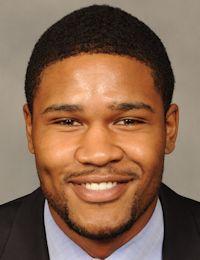 Devin Booker
Sr. Forward
#31 6-8, 250
Whitmire, SC
View Full Profile added 10. N.C. State was led by Richard Howell's 16 points. Lorenzo Brown chipped in 15 points and C.J. Leslie added 12 points.
"Obviously, that is a very painful loss," Clemson head coach Brad Brownell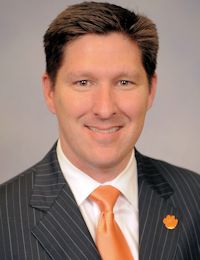 Brad Brownell
Head Coach
View Full Profile said. "I thought our guys competed hard today and really played well in certain segments. But we turned the ball over too much and didn't make a late free throw, and then N.C. State hit the big shot and won."
The Wolfpack got a 3-pointer from Scott Wood on the game's first possession, but found baskets hard to come by over the next five minutes as Clemson rolled out to an 8-3 lead after McDaniels nailed a 3-pointer from the wing.
The lead reached its largest point in the first half after McDaniels slammed home an errant shot, giving Clemson a 12-point lead at 24-12 with just over six minutes remaining in the half.
At that point, the Wolfpack began to chip away at the lead, and when Tyler Lewis hit a 3-pointer from the corner with 20 seconds left in the half the Tigers held a 32-26 lead.
The Wolfpack continued to cut into the Clemson lead early in the second half, the shooting of Roper keeping N.C. State at bay. Roper had a short jumper, two 3-pointers and a floater on the baseline – all in the first five minutes of the second half – but the Wolfpack made it a one point game after C.J. Leslie thundered home a dunk with just over 12 minutes remaining that made it 44-43.
The Tigers then went through an eight-minute stretch without a field goal – McDaniels had two free throws during that time for Clemson's only points – and N.C. State was able to take a one point lead at 45-44. However, the Wolfpack struggled to do any more damage themselves, and the teams stood almost even when timeout was called with 7:37 left on the game clock.
The Tigers came out of the timeout and McDaniels found himself open on the wing and he promptly drained a 3-pointer as Clemson retook the lead 47-45. Thirty seconds later, Rod Hall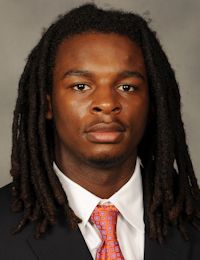 Rod Hall
So. Guard
#4 6-1, 210
Augusta, GA
View Full Profile found Booker open in the lane and he knocked down a dunk that gave the Tigers a 49-45 lead with 6:27 remaining and forced N.C. State to call a timeout as Littlejohn exploded.
The Tigers maintained that four-point margin until Rod Hall missed a layup and Leslie turned it into a dunk at the other end, leaving Clemson with a 55-53 lead with 1:39 left.
Clemson was unable to get off a shot on the ensuing possession, and the Wolfpack took over with 1:02 left on the game clock trailing by just two points. Leslie then blew around Jennings on his way to the basket, but was called for a travel underneath the basket and Clemson took over with just over 40 seconds remaining still up by two.
Hall made the Wolfpack pay with a driving layup with 19.3 seconds remaining that put the Tigers back up by four ay 57-53, but Lorenzo Brown hit two free throws with 14 seconds remaining that again made it a two-point game at 57-55.
Jennings was fouled on the ensuing inbounds play, but he missed the front end of the one-and-one and N.C. State grabbed the rebound and went on to the win.
Brownell started both Roper and fellow freshman Adonis Filer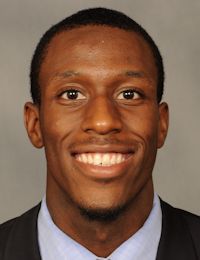 Adonis Filer
Fr. Guard
#3 6-2, 190
Chicago, IL
View Full Profile , and Brownell didn't make a substitution in the game until the 12:25 mark of the first half.
"Demarcus [Harrison] and Rod [Hall] hadn't played very well, and I thought those two guys had outplayed them in practice," Brownell said. "We were coming off a very disappointing performance, and I don't think those guys merited starting for any reasons. I thought those guys played well and we had a decent rhythm, and then Milt got into foul trouble and he couldn't get into a flow."
The Tigers return to action Thursday night when they travel to Atlanta to take on Georgia Tech at 7 p.m. The Tigers will then host ACC-leading Miami next Sunday at 6 p.m.
If you can't see the PDF below, click here to open it.