| | |
| --- | --- |
| Wednesday spring practice news and notes | |
---
| | |
| --- | --- |
| Wednesday, April 4, 2012, 3:41 PM | |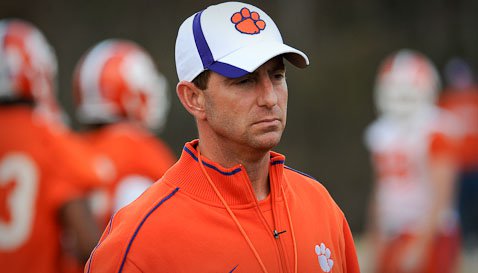 CLEMSON – Clemson head coach Dabo Swinney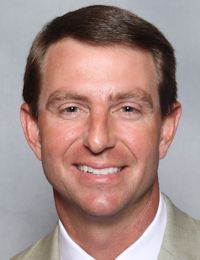 Dabo Swinney
Head Coach
View Full Profile , offensive coordinator Chad Morris and several players met with the media Wednesday afternoon in the WestZone and covered a lot of ground.
Here are some of the highlights.
First off, Dabo talked about the decision to not hold any of the spring practices or scrimmages on Saturday this year, and that came about because of his visit to Oklahoma St. earlier this year. He said that OSU coach Mike Gundy felt it was important to give both players and coaches a weekend break.
"To be honest, I had never really thought about it," he said. "It never really crossed my mind. They never practice on Saturdays at Oklahoma St., and Mike made a good point to me – do you ever sit down and count the weekends your coaches and players aren't doing something? He said they made a decision to go hard on Monday-Wednesday-Friday and it has made their Friday practices great."
Swinney said that the players were, of course, on board with the decision.
"In discussing it with our leadership group, they were like 'Absolutely, we would love to do that.' And it's supposed to be about the players," he said. "So that is why we tweaked the schedule. We were actually going to take a couple of Mondays off, so we just switched the days."
*Swinney said that Monday's first scrimmage of the spring was what he had hoped for.
"It was a good first scrimmage. Sometimes there is a segment that may not perform quite as well, but from my standpoint I thought it went really well. There were successes and failures on both sides of the ball. But there are some guys we have to challenge a little bit."
*Running back Andre Ellington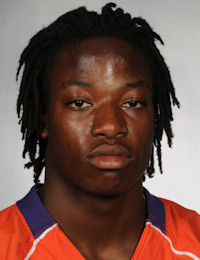 Andre Ellington
RS Jr. Running Back
#23 5-10, 190
Moncks Corner, SC
View Full Profile and Swinney both said that left guard Kalon Davis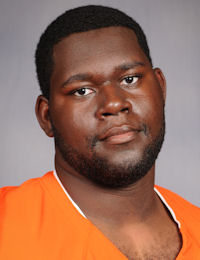 Kalon Davis
RS Fr. Offensive Line
#67 6-5, 335
Chester, SC
View Full Profile needs to step up his game if the offensive line is going to be solid.
"Kalon Davis is a guy we have to continue to bring along with the first group," Swinney said. "He has to further his commitment to get up with those other guys."
Both Swinney and Morris were complimentary of right tackle Gifford Timothy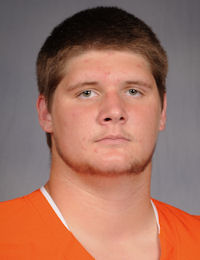 Gifford Timothy
RS Fr. Offensive Tackle
#70 6-6, 315
Middletown, DE
View Full Profile .
"The guy I am really, really pleased with is Gifford Timothy," Swinney said. "I'm very, very encouraged with where he is. It's just one of those reminders again when you coach. He wasn't very good as a redshirt guy. He wasn't very good last year as a redshirt freshman. Now all of sudden, you are hitting that third year and the maturity and the confidence and the change of his body with the weight room and conditioning and all that stuff. He has been very consistent."
Offensive coordinator Chad Morris echoed those comments.
"I didn't know if he had the drive or desire to do it," Morris said. "He doesn't talk a whole lot. I didn't know if he didn't like me or didn't care. If you don't talk, I need you to be mean or physical. He wasn't either of those. We really challenged him coming into spring ball this year. I think he saw this was his opportunity. Of all of them up front this spring, he has come the furthest and he has been the most consistent."
Redshirt freshman Joe Gore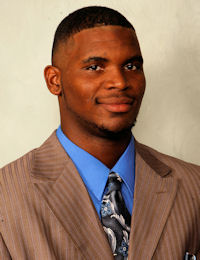 Joe Gore
RS Fr. Offensive Line
#73 6-6, 260
Lake Waccamaw, NC
View Full Profile has also looked good according to Swinney and Morris.
"Joe Gore is pushing him," Morris said. "Joe is as athletic as anybody we've got."
*Swinney hinted on Monday that kicker Chandler Catanzaro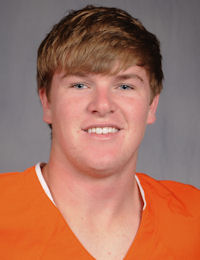 Chandler Catanzaro
RS So. Punter / Kicker
#39 6-2, 200
Greenville, SC
View Full Profile has had a good spring, but wouldn't go into the numbers for fear of jinxing him.
Wednesday, he admitted that "Cat-man" has not missed a kick this spring.
"Catanzaro is coming off an all-conference year and has been tremendous this spring," Swinney said. "I wouldn't say it the other day but I will say it now, the guy ain't missed a kick. Ain't missed one all spring. Not one competitive kick. He has just been on the money. He has had a great, great spring."
*The linebacker competition continues to grab a lot of the attention, and we learned on Wednesday that there have been some position changes. Stephone Anthony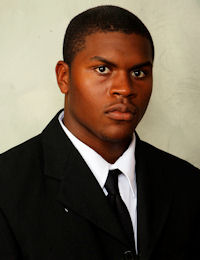 Stephone Anthony
Fr. Linebacker
#12 6-3, 235
Polkton, NC
View Full Profile seems like he is entrenched at MIKE (middle) linebacker, and he is backed up by Spencer Shuey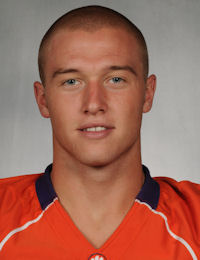 Spencer Shuey
RS So. Linebacker
#33 6-3, 250
Charlotte, NC
View Full Profile . Shuey is a physical player who played well in goal line situations a year ago.
Former MIKE Corico Hawkins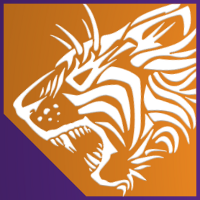 Corico Hawkins
Jr. Linebacker
#42 5-11, 230
Milledgeville, GA
View Full Profile has moved over to WILL (weakside), where he is competing with Tig Willard. Hawkins said the position change hasn't been hard on him.
"It's still tackling," he said. "It's still trying to get to the football."
The SAM spot was manned by Quandon Christian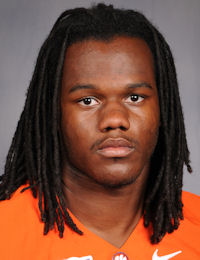 Quandon Christian
RS So. Linebacker
#34 6-2, 220
Lake View, SC
View Full Profile a year ago, but he is being pushed by Lateek Townsend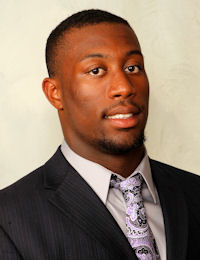 Lateek Townsend
Fr. Linebacker
#20 6-2, 215
Bennettsville, SC
View Full Profile and Travis Blanks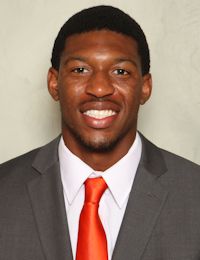 Travis Blanks
Fr. Defensive Back
# 6-1, 180
Tallahassee, FL
View Full Profile , who is fitting well into that hybrid role.
"He's been as consistent as anyone we've got in the secondary right now, as a true freshman," Swinney said of Blanks. "And he's getting better and better every day."
Swinney then said Lateek has showed flashes of what he is capable of.
"He has everyone's attention on defense right now. We need to find a way to take his strengths and use them to our advantage and his. There's a lot of technique that we need to teach him, but he's on everybody's radar right now."
Another linebacker that has raised his stock recently is Justin Parker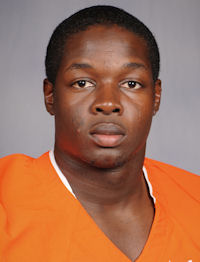 Justin Parker
So. Linebacker
#8 6-1, 225
Port Royal, SC
View Full Profile .
"Brent [Venables] is really excited about him," Swinney said. "He really likes his upside. He thinks he is fluid, great instincts. He feels like he can play any of the three positions which is very encouraging because we certainly need Justin to come on and be the kind of guy we all hoped he could be."
*Running back Andre Ellington says the "majority" of the offense is now the pistol. He told us that he loves it, because the running backs are squared up behind the quarterback and it gives them an extra advantage.
*Ellington was asked what defensive player has really jumped out at him so far in camp, and he said linebacker Stephone Anthony.
*I spent a few minutes with linebacker Tig Willard, and he explained the biggest differences on being a linebacker in Steele's scheme and being a linebacker under Venables.
Willard said that in last year's scheme, a linebacker might have multiple gaps that he was responsible for, and would spen time pre-snap trying to figure out which gap he was supposed to take, depending on the play or formation. Under Venables, he said that he has one gap. Once the ball is snapped, he has to read pass or run – if it's a pass he falls into his zone; if it's a run, he smacks into his gap full throttle.
"Sounds simple doesn't it," Willard laughed. "We feel more freedom to attack this way. That is allowing the linebackers to go downhill, and just mess up stuff."
*Freshman Stanton Seckinger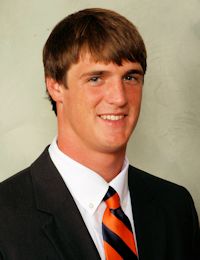 Stanton Seckinger
RS Fr. Wide Receiver
#81 6-5, 200
Isle of Palms, SC
View Full Profile is cross-training at both wide receiver and tight end, according to Morris.
"He gives us versatility and he is a tough kid," Morris said. "He is very athletic. Maybe not quite fast enough to be on an island as a wide receiver, but fast enough to help us on the inside. He is excited about it because he can fit in. He is in the top two or three there [TE] and he has made some catches.
"Brandon may give us 60 plays a game, but we need someone that can help us stretch the field horizontally and vertically and Stanton is that guy. He is a tough kid. He is not big enough but he doesn't mind throwing his weight around."

Tags:
Andre Ellington
,
Chandler Catanzaro
,
Dabo Swinney
,
Gifford Timothy
,
Joe Gore
,
Justin Parker
,
Kalon Davis
,
Lateek Townsend
,
Quandon Christian
,
Spencer Shuey
,
Stanton Seckinger
,
Stephone Anthony
,
Travis Blanks