| | |
| --- | --- |
| Virginia Tech vs Clemson Prediction | |
---
| | |
| --- | --- |
| Friday, October 19, 2012 1:13 PM | |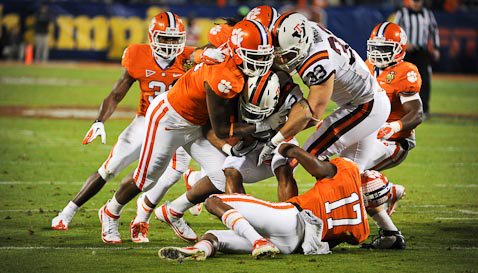 CLEMSON – Saturday sets up to a pretty special day in Death Valley.
Saturday's noon game against cross-division rival Virginia Tech is Military Appreciation Day – a special day for all Clemson fans that are proud of the school's military tradition – and Army veteran Daniel Rodriguez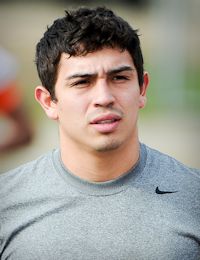 Daniel Rodriguez
RS Fr. Wide Receiver
#83 5-8, 175
Stafford, VA
View Full Profile will lead the Tigers down The Hill.
The forecast for Saturday is for cool and crisp temperatures, and let's face it - there aren't a lot of places that are any prettier than Death Valley on a sun-dappled fall afternoon.
The only thing that could dampen the spirits of the Tiger faithful would be a Clemson loss, and this week's opponent isn't a pushover and won't go away meekly. The Tigers beat the Hokies twice last season – once at Lane Stadium in Blacksburg and once in the ACC Championship Game – and revenge is always a motivating factor.
The Hokies are also a team that is playing for its ACC life, and gained a measure of confidence last week against Duke. The Hokies fell down 20-0 in the first quarter but outscored the Blue Devils 41-0 the rest of the way to claim the victory.
VIRGINIA TECH AT CLEMSON
WHEN VIRGINIA TECH HAS THE BALL
The Tigers had success in both games against the Hokies last season by being able to effectively shut down the rushing attack, but another big reason was the fact that Clemson played press coverage against the Tech receivers, and the Hokies were unable to gain any separation and create throwing lanes for quarterback Logan Thomas. This allowed the Tigers to create pressure off the edge with defensive end Andre Branch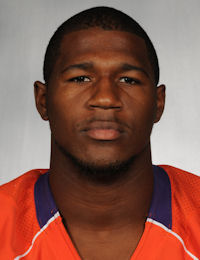 Andre Branch
Defensive End
#40 6-5, 260
Richmond, VA
View Full Profile and up the middle with Brandon Thompson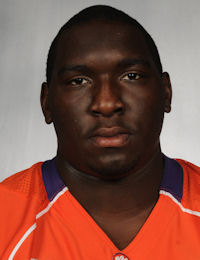 Brandon Thompson
Defensive Tackle
#98 6-2, 310
Thomasville, GA
View Full Profile and Rennie Moore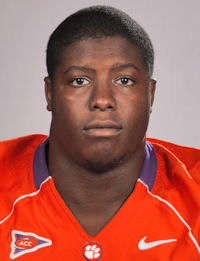 Rennie Moore
Defensive Tackle
#94 6-3, 265
Saint Marys, GA
View Full Profile . The problem for Clemson this season is that all three of those players have graduated and two are playing in the NFL. The plan has to be for the Tech offense to play keep-away from Clemson's offense, and Tech had its best rushing game of the season last week when freshman J.C. Coleman ripped Duke for 183 yards. The Hokies haven't exactly been the type of team to score on sustained drives this season, but are tied for third in the country in plays of more than 40 yards this season and are led by receiver Marcus Davis. That is not good news for a Clemson defense that has been susceptible to the big play and doesn't tackle well in the secondary. The Tigers need to find a way to re-create that pressure on Thomas while also keeping him in the pocket and not allowing Thomas running plays once the protection breaks down. One of the things that doesn't work in the Tigers' favor is the fact that new defensive coordinator Brent Venables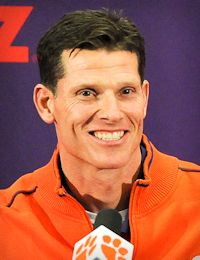 Brent Venables
Defensive Coordinator / Linebackers
View Full Profile doesn't run as much press coverage as Steele, so will that open up the lanes that were closed that season? And can the Tigers find someone, anyone, to rush the passer? Something that works in Clemson's favor is that Thomas isn't the most accurate of quarterbacks, and his offensive line has had trouble giving him the time he needs. Corey Crawford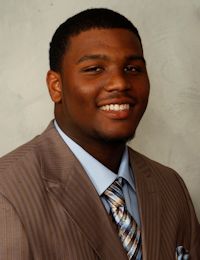 Corey Crawford
So. Defensive End
#93 6-5, 270
Columbus, GA
View Full Profile needs to step up and have a big day, while Josh Watson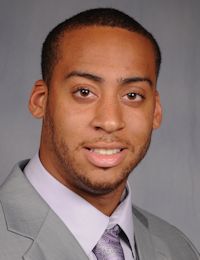 Josh Watson
RS So. Defensive Tackle
#91 6-4, 285
Wilmington, DE
View Full Profile , Grady Jarrett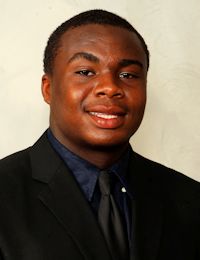 Grady Jarrett
So. Defensive Tackle
#50 6-1, 290
Conyers, GA
View Full Profile and DeShawn Williams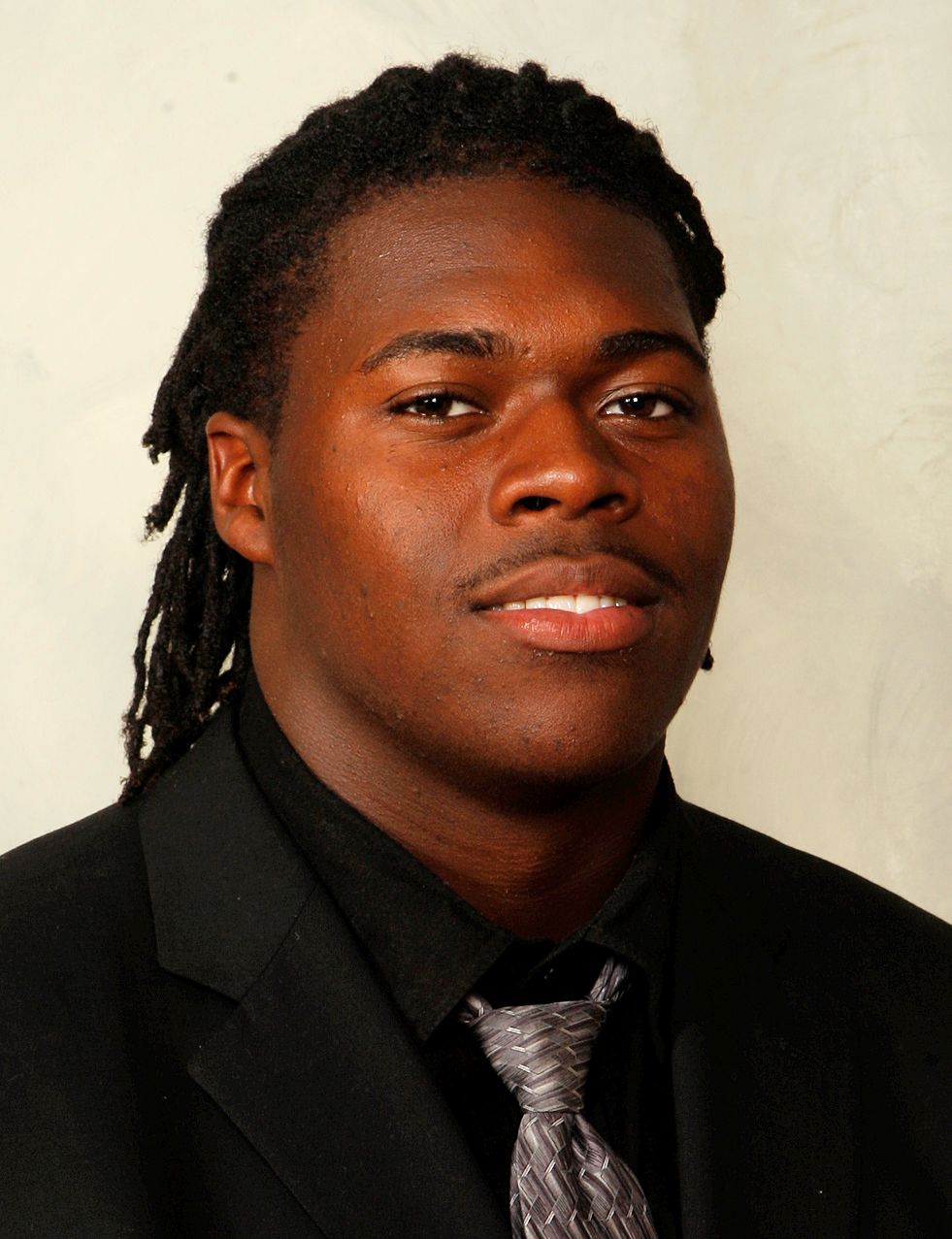 DeShawn Williams
So. Defensive Tackle
#99 6-1, 285
Central, SC
View Full Profile need to clog the middle and not let the Hokies run the ball up the gut.
ADVANTAGE – VIRGINIA TECH
WHEN CLEMSON HAS THE BALL
Virginia Tech defensive coordinator Bud Foster has had one of the best reputations in the game for years, and with good reason. This season - with the Hokies returning nine of 11 starters – many people wondered if this would be one of the best defenses ever at Tech. That has been not been the case, and the Hokies have been especially dreadful away from the friendly environs of Lane Stadium, giving up 36.7 points per game and 521.7 yards allowed per game away from home. This week, the Hokies face an offense that is averaging 525.8 yards per game this season and isn't even really firing on all cylinders – once receiver Sammy Watkins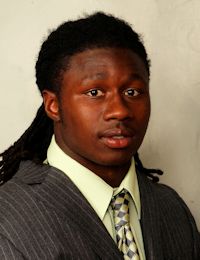 Sammy Watkins
So. Wide Receiver
#2 6-1, 205
Fort Myers, FL
View Full Profile gets back into the flow, this offense will be flat out scary. Wide receiver Nuk Hopkins is putting up All-American numbers, catching 49 passes for 777 yards and eight touchdowns, while quarterback Tajh Boyd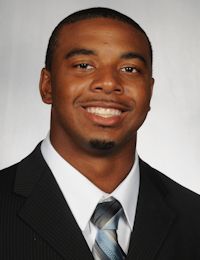 Tajh Boyd
RS Jr. Quarterback
#10 6-1, 225
Hampton, VA
View Full Profile has been sharp this season, completing 68.2% of his passes for 1,748 yards, with 14 touchdowns and five interceptions. Boyd also has 224 rushing yards this season, and offensive coordinator Chad Morris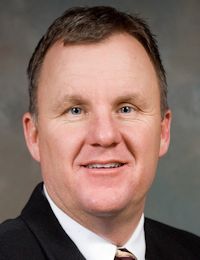 Chad Morris
Offensive Coordinator / QBs
View Full Profile hasn't hesitated to call Boyd's number on called running plays. The Tiger running game has been effective – Andre Ellington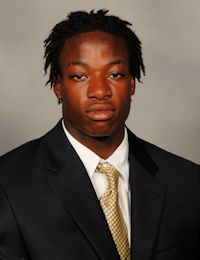 Andre Ellington
RS Sr. Running Back
#23 5-10, 195
Moncks Corner, SC
View Full Profile leads the ACC in rushing – but not outstanding and Morris is looking for more punch from his offensive line. That is where a healthy and motivated Sammy Watkins comes in – Clemson is a better running team when Watkins is a major part of the offense, and that includes him running the end-around that the Hokies couldn't stop in the ACC Championship Game. We talked to Watkins this week, and he looks healthy, rested, and motivated to prove something. This could be his week to break out.
ADVANTAGE – CLEMSON
SPECIAL TEAMS
Clemson kicker Chandler Catanzaro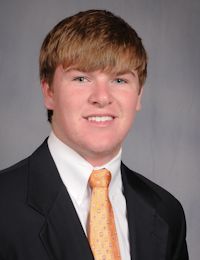 Chandler Catanzaro
RS Jr. Punter / Kicker
#39 6-2, 195
Greenville, SC
View Full Profile is 11-of-11 on field goals this season, with a long of 50 yards, and has turned into one of the best in the nation. Tech's Cody Journell is also solid, hitting on 9-of-10 field goal attempts. Tech's A.J. Hughes has averaged 40.57 yards per kick this season, good for sixth in the ACC. Here is an interesting stat – Clemson punter Spencer Benton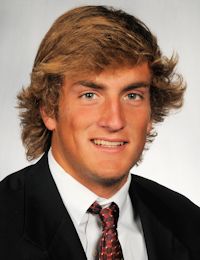 Spencer Benton
RS Sr. Punter / Kicker
#13 6-1, 195
Myrtle Beach, SC
View Full Profile isn't eligible to be ranked with the ACC punting leaders – a punter has to average 3.6 punts per game to be ranked, and Benton is averaging 3.3 punts per game (20 punts in six games.) His 41.20 average would be good for fifth in the conference. Tech's Demitri Knowles is averaging 28.8 yards per kickoff return – good for second in the ACC - and punt returner Kyshoen Jarrett is leading the ACC in punt returns, averaging a whopping 20.22 yards per return, including a touchdown. The Hokies are also slightly better than Clemson in punt return and kickoff return defense.
ADVANTAGE – VIRGINIA TECH
WHAT WILL HAPPEN
The Hokies win two of the three categories listed here, but the one category that the Tigers will win is the one that will be the difference Saturday. The Tigers have too many weapons for the Tech defense to slow down. I have no doubt that Clemson is going to get Tech's best shot and wouldn't even be surprised to see Tech jump out to an early lead because of some kind of big special teams play. We know that Foster is going to try and slow down Watkins and Hopkins, and it won't matter. The Tigers have too many weapons, and while I understand that many consider Thomas to be a better NFL prospect than Boyd, the better quarterback will have a paw on his helmet Saturday. He is also 10-0 at home as a starter. The emotions will ride high from the moment Daniel Rodriguez steps off the bus and will continue into a perfect afternoon. It won't be easy, but…..
FINAL SCORE
CLEMSON 44, VIRGINIA TECH 31
---
GUEST PREDICTIONS
---
Mickey Plyler - 6-9AM on WCCP 104.9FM EST - 38-20 Clemson
Dan Scott - Charter TV on Wed at 9:00pm EST - 41-27 Clemson
El Swann - TigerNet Talk - 42-30 Clemson
Pigskin Prophet - 34-24 Clemson
PREDICTION TRACKER
| Game | Actual | David Hood | Mickey Plyler | Dan Scott | El Swann | Pigskin Prophet |
| --- | --- | --- | --- | --- | --- | --- |
| Auburn | 26-19 CU | 30-23 CU | 31-17 CU | 30-21 CU | 27-14 CU | 27-12 CU |
| Ball St | 52-27 CU | 47-20 CU | 44-21 CU | 52-21 CU | 49-10 CU | 48-23 CU |
| Furman | 41-7 CU | 52-17 CU | 52-17 CU | - | 55-13 CU | 46-13 CU |
| FSU | 49-37 FSU | 37-31 FSU | 30-27 FSU | 31-28 CU | 31-27 CU | 34-30 FSU |
| BC | 45-31 CU | 37-23 CU | 38-23 CU | 38-21 CU | 42-17 CU | 45-33 CU |
| GT | 47-31 CU | 47-30 CU | 41-31 CU | 38-35 CU | 28-27 GT | 48-31 CU |
| Points | - | 10 | 6 | 6 | 6 | 10 |
* Points: 3 pts for best prediction of the week (tiebreaker is Clemson score), 1pt for picking the correct winner

Tags:
Andre Branch
,
Andre Ellington
,
Brandon Thompson
,
Brent Venables
,
Chad Morris
,
Chandler Catanzaro
,
Corey Crawford
,
Daniel Rodriguez
,
DeShawn Williams
,
Grady Jarrett
,
Josh Watson
,
Rennie Moore
,
Sammy Watkins
,
Spencer Benton
,
Tajh Boyd