| | |
| --- | --- |
| Venables to coach in first Thursday night appearance since playing days | |
---
| | |
| --- | --- |
| Tuesday, October 23, 2012 4:42 PM | |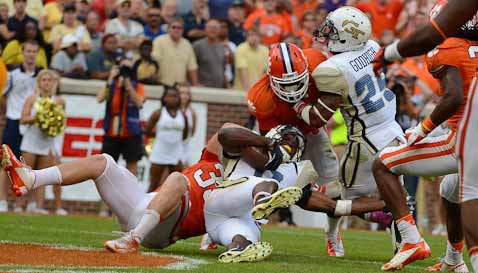 CLEMSON – Brent Venables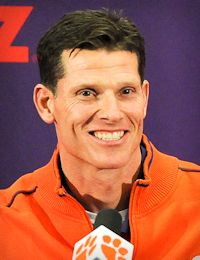 Brent Venables
Defensive Coordinator / Linebackers
View Full Profile has been a college coach since 1993, and this Thursday night will be the first time he has ever had the opportunity to coach a team during a Thursday night game.
Venables, speaking to the media Tuesday in the WestZone said that he played in one game at Kansas St. in 1991 or 1992, but has never coached on a Thursday night, and admitted that the short week is a challenge.
"Boy, it's hard. I don't know why anybody would agree to it," Venables said. "It's really hard. It's my first time as a coach. From a time management standpoint and trying to keep your guys healthy and fresh, there's just a different approach. You want to talk about not enough time in the day. This takes it to another place. They have the same issues, as well, so you're on level playing field. But it's exciting, too. Literally, after the game, you felt very excited about getting back to work the next day."
The Tigers showed improvement in Saturday's 38-17 victory over Virginia Tech – allowing only 10 points after allowing a touchdown on Tech's opening drive – and he said the players are anxious to get back out on the field and prove that it wasn't a fluke.
"I think having some success, again, we played, certainly, better than we had for the year, for an entire game where you could say that was a better game," he said. "I think they are also excited about wanting more and know we could still play at a much higher level where nobody has to be superman. The challenge of playing with discipline for four quarters, if we could accomplish that without turnovers, I'd be very satisfied if we could accomplish that.
"Having success, being 6-1, are we 6-1? I don't know who we're playing after these guys, I think we play Duke. How many more do we have? The challenge of going on the road, the challenge of playing on national television, the challenge of the quick turnaround and the challenge to have an opportunity to play again and compete, having a little bit of success gets you excited for that. This is a team that sounds like they've always played us really, really well."
Venables said the Demon Deacons present their own set of challenges.
"They're incredibly well coached," he said. "They get more out of less, very similar to Virginia Tech in a lot of ways, in how well-coached they are and the consistency of those staffs and how they make you work on your particular side of the ball. Our guys, they've had a great attitude, really all year. We've got a good group of young men that care and are heavily invested in this program. They've done a great job of leading and continue to invest, week in and week out, so that part of it for me has been a lot of fun to go to work with every day."
The Tigers are down another cornerback after the loss of Darius Robinson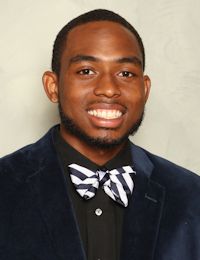 Darius Robinson
Jr. Cornerback
#21 5-10, 175
College Park, GA
View Full Profile , but Venables said he is excited to see if Cortez Davis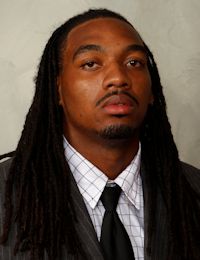 Cortez Davis
RS Fr. Cornerback
#29 6-3, 200
Daytona Beach, FL
View Full Profile can step in and play.
"He's done well. I'm excited to see him and those other guys get out there and play," he said. "They were, obviously, recruited here for a reason. It's fun for me to see guys engaged in practice. Nothing's more disgusting to me than when a guy, a player, is disinterested, whether it's in a meeting or is disinterested in being at practice. We've got a high level of urgency. It's code red."
On Spencer Shuey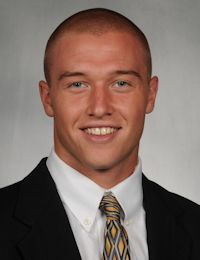 Spencer Shuey
RS Jr. Linebacker
#33 6-3, 230
Charlotte, NC
View Full Profile and Stephone Anthony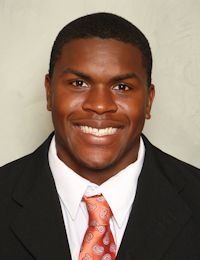 Stephone Anthony
So. Linebacker
#12 6-3, 235
Polkton, NC
View Full Profile
"He played well. He played well. I was very happy with how he managed things, his effort and his toughness. He made the plays he was supposed to make. They both have played well and both work incredibly hard and both deserving. I just think that we have a little bit of depth there and trying to change things up. Stephone is an incredibly talented young guy. I think he's got a chance to be a fabulous player and I expect him to be. I'll be disappointed if he's not. You'll continue to see both of them. I think that's good for us that we have a little bit of depth there."
On how Anthony has responded to his situation
"Like you would think. Responded to what, though? He's played. He's been a starter for x-number of games. Both of them have played in all the games, so far this year. Guys that deserve to play that have shown the capacity to play well and do things that we wanted to do deserve to play. I would be disappointed if we had selfish guys on the team. But we don't and he's not. He's very prideful, incredibly coachable, a great worker. I want him to have success. Nothing would make me happier than to see him have that kind of success that he deserves."
On the improved pass rush
"We've got a long ways to go. It's definitely improvement. I think guys are, maybe, getting people in predictable situations earlier in the game, not just having to wait to get to third-down, I think, helps you do that. If you're playing consistently in some of the run defense, then you get them in second-and-long, maybe you're anticipating situations and can play with a little bit more aggression."