| | |
| --- | --- |
| Venables thinks pieces are in place for a championship | |
---
| | |
| --- | --- |
| Wednesday, July 18, 2012 12:15 PM | |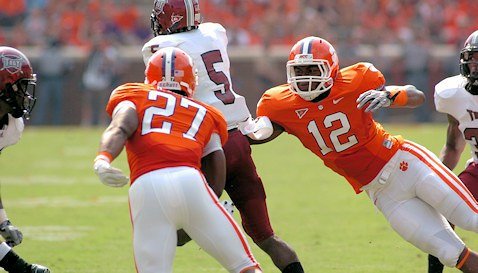 SENECA – Brent Venables says he wouldn't have taken the job of defensive coordinator at Clemson unless he felt he could win a national championship, and says he believes he has the pieces in place this season to have a better defense than people are expecting.
Venables spoke with the media Tuesday at Clemson head coach Dabo Swinney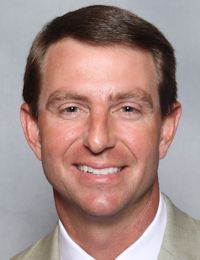 Dabo Swinney
Head Coach
View Full Profile 's media golf outing at Cross Creek Plantation, and he said his best players will play.
"The pieces are here to put out a consistent product, no question, one that is obviously championship caliber," Venables said. "There are things we have to get better at and improve on. We may not have great depth, but I believe in our guys. Some guys are going to really get tested in ways that I have not seen them get tested yet. That storm's coming. We've been harping that. I'm not one to believe that you run in a whole bunch of guys just to keep guys fresh.
"Your best players should play and play a majority of the snaps. You don't inherit the right to play. You earn the right to play. You earn it every day. You go back the next day and earn it again. I'm a firm believer in rewarding work and performance. I don't reward potential. I get evaluated everyday on my performance and I won't expect anything any different from our coaches and players."
Venables said that he wouldn't have left Oklahoma if he didn't think he could be a part of a consistent winner at Clemson.
"I wouldn't have come here if I didn't expect it to be like it is. I say that in a humble way," he said. "I saw a very passionate, prideful program and state. I saw a fan base that's very hungry for a winner. I saw through the years a strong foundation of talent, a place that you can recruit to. That has been reaffirmed. There is no excuse for failure here. Overall I think there is ability to put together a very high level, consistent, elite program here. It has all the changing parts to do so. I would not have come here. Some coaches want to go to that place where you don't have that. I don't, I want to go where you have a chance to recruit. I want the chance to play for high expectations and where there is a history and tradition of winning and success. I believe that history has a way of repeating itself. And I believe in the men who are in a leadership position here."
However, he knows he needs to develop playmakers if his defense is to succeed.
"There are so many things that we have to continue to get better at, and we have to continue to develop depth and develop playmakers," he said. "We have to find out who the playmakers are. I think that process will continue to evolve even during the course of the season. I don't know what their mindset will be, what their body language will be. They say there is a willingness to accept responsibility for success and failure. We'll see whether it's a fourth quarter opportunity or we're down in a situation. When we're faced with adversity, I'll find out who our guys really are."
He said that the best programs have the kinds of players that ask for accountability among themselves.
"That's part of the continual process of developing a team and an identity and a mindset," Venables said. "The best teams I've been associated with are both coach-driven, but player-driven in regards to leadership. One of the most encouraging things coming out of the spring was their overall willingness to work, overall willingness to learn and it may not be to the exact level that I want yet, but they're putting forth the effort. And that'll continue to improve along the way. So there has been no resistance that way. I want our guys to understand what discipline is and I want them to play in a consistent manner."
Other notes from the Venables interview
On stopping Georgia Tech's option
"I have been asked – more than anything else - about the option. Do you know that it is hard for a lot of defenses to stop the option? Can we all agree on that? They [Georgia Tech] led the country in third down conversions. If you let them get to third-and-one and third-and-two all day they are going to be hard to stop. Those teams are always disciplined and efficient and they don't beat themselves. That team thrives on possessing the football and gaining extra possessions. A turnover against them is like two turnovers. They take advantage of your lack of ability to stay disciplined for four quarters. You have to play disciplined against a team like that."
On his success as a recruiter
"It's easy to recruit if you believe in your product. I like the competitiveness of it. I like the salesmanship of it, I really enjoy the relationship part of it and the idea that you have to hustle and work and improvise and make adjustments along the way. You always strategize and you're thinking three and four years ahead of time, trying to put together all of the magical pieces. There's a lot of teamwork involved and things like that are very attractive to me. The only downside of it is sometimes you have to be away from your family, otherwise there are a lot more positives and negatives. The lifeblood of your program is recruiting. It's your players. Every program is kind of built that way. I'm sure I'm no different than anybody else, so then why would I want to leave anything to chance. If I'm going to fail, I want to be a part of that process. I want to be a part of that process if you're going to succeed. I want to be a part of that process other than being a figurehead. I have always had a willingness to pick up my end of the rope and I wouldn't want it any other way. I feel there's too much of a responsibility to put it on a couple of coaches or a couple guys. I think everybody needs to actively pitch in and do their work."
On the support he has received since coming to Clemson
"Everybody has been incredibly helpful. It couldn't have gone better from a support standpoint. The players, the university and people within this state, it's been good for my entire family. I'm not going to sit here and act like everything is rosy. It's hard. The more you get settled, the more you realize how hard it is and how challenging it is. And I say that in a happy way. You realize what you left and what's in front of you. It's exciting and tough. When you're emotionally invested and as well as physically invested as I was in Norman, you realize the sacrifices that were made by your family in their willingness to come out here. It gives me more appreciation for my wife and my children."
On his coaching style
"First, I'm just one person. There are so many other people in any successful organization and business. It's a lot more than just one person. It takes a collective group effort. It takes a willingness to have each other's back and a common goal to have everyone pull in one single direction. That is a difficult task in itself. It's our responsibility to get our guys in the right spots and then the players' responsibility to invest in the success that we all want to have. There's a real commitment and sacrifice. As I talk, I'm always talking about being an elite team, a top five team with a chance to win a national championship. From that standpoint, there has to be a big investment. It's the grad assistants, the offensive coaches, the secretaries, it's all of us. When someone drops the ball, we all suffer. Hopefully I can bring some experience. I'm very passionate. I demand great attention to detail and to play with both a mental and physical toughness. I think those all take place before you ever snap the ball to have that type of mindset. I expect our guys to have great accountability and ownership in what we're doing. We'll have an aggressive approach. I want our guys to be known for being physical. I think there's no substitute for being physical. That won't ever change. That's the philosophy I've been brought up in. I believe wholeheartedly in fundamentals, technique and just being consistent."
On why consistency is important
"With any successful program or business, there is a level of consistency. Bill Snyder is the model of consistency as a coach. I've been fortunate to be around two guys who are going to be in the college football Hall of Fame one day and they are both a model of consistency. They never radically change philosophies, they never change schemes midstream. Players sense that. The game does not have to be overly complicated. Players are always looking for that - are you going to panic? Both of those guys and Bob Stoops in particular, the best thing that he had about him -there were many - was that in tough times he was at his best. He had a great strength and a calmness about him. And he gave you confidence in those situations. The things that we do and the things that we emphasize, the things that we incorporate are because we believe it gives us the best opportunity to win as a team. I strongly encourage our guys to never be influenced by anything other than the Clemson football family. That's my approach. You can't be afraid to make decisions because you're afraid to be criticized. I strongly believe that. As we evaluate guys in fall camp, we'll make decisions accordingly."
On Stephone Anthony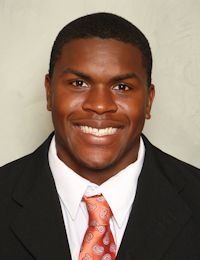 Stephone Anthony
So. Linebacker
#12 6-3, 235
Polkton, NC
View Full Profile
"He is a hungry player, and very coachable. He brings high energy every day. He's talented. I knew that because I watched him in high school. I talked to him. We might have been his first offer as a junior. What a quality person and individual he is. He's got a lot to him. He's an achievement-oriented young guy. He cares about what you think. He cares about having his name on it. He cares about not letting his teammates down. He's got a lot of traits and intangibles you want, especially from your great leaders and the traits you want your starting middle linebacker to have. He's not there, but he works every day. He's locked in and pays attention."
On Tony Steward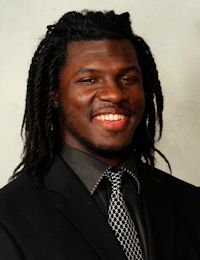 Tony Steward
So. Linebacker
#7 6-1, 245
Hastings, FL
View Full Profile
"I am excited to see what he can do. I hope he can make some decisions really hard for the defensive coaches and what we can do with the personnel. He knows he has the opportunity to make an impact. I return some experience at that position, but no one that showed any level of consistency to brag about."
On Lateek Townsend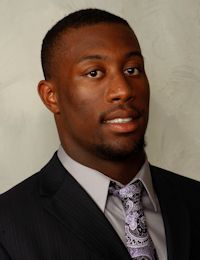 Lateek Townsend
So. Linebacker
#20 6-2, 215
Bennettsville, SC
View Full Profile
"I love what he brings. He loves to play. Football is his sanctuary, and practice is his sanctuary. He improved his fundamentals and technique, but he has a ways to go. The first seven or eight spring practices were pretty stagnant, but then you saw him improve every day. He is explosive and he can run. He loves contact. He is a contact player. He doesn't have experience and understand all of the nuances of the game, but I love his aggressiveness and his attack mode. We have to find a place for him."