| | |
| --- | --- |
| Townsend says rankings don't mean anything now, time to prove it on the field | |
---
| | |
| --- | --- |
| Thursday, February 24, 2011, 10:48 AM | |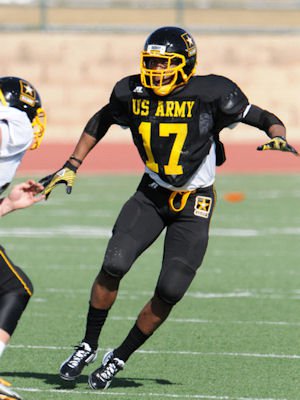 Lateek Townsend says that rankings, interviews and hype are all nice, and he enjoyed every minute of the recruiting process and his high school career.
But now, it's time to leave that all behind and go to work.
Townsend is the outside linebacker out of Marlboro County (Bennettsville, SC) who was a part of Clemson's outstanding 2011 recruiting class and nucleus of talented linebackers the Tigers have brought into the program.
However, he said the time for praise is over, even saying he didn't want to do anymore interviews until he got on campus in July.
"It feels good to be a part of such a special recruiting class," Townsend said. "And it's a great thing to say you are a part of the top class of linebackers. But now, it's time to go to work. We have to go in and change some things and put good combinations of players together and actually do something before anything else can be said or done.
"I am just going to try and humble myself. We signed a top class, but now we have to go in there and keep that up and stay No.1. We have to go in and progress and do things better than we ever have. We have to help this defense do things better than last season, make plays that weren't made, and help this defense win games. We are going to try and help tighten up the defense."
Townsend said he understands that he has been under a microscope since signing day, and that there have been rumors swirling about changing schools and about his Facebook account, but said he is 100 percent a Clemson Tiger and happy to be one.
"There are just rumors that just start for whatever reason," he said. "I don't understand where a lot of this stuff comes from. As long as I am happy, my parents are happy. You can't listen to that stuff or let that stuff get to you or you will find yourself miserable. You just have to do what is best for yourself. I am always talking to the Clemson coaches, and they know how I feel. If you don't hear something from Clemson's coaches or from my mouth directly, then it's probably not true."
A senior year, especially in the spring, can be a special time for a high school student, but Townsend said he is ready to fast forward to July.
"I will be in Clemson in July, but I am ready to go right now," he said. "The prom and things like that are wonderful, but I am ready to take care of business. I am ready to get in. There isn't too much I have to do to get ready. I know I'm not supposed to rush anything, and everything will happen in time, but I'm ready"