| | |
| --- | --- |
| Tigers turn focus to N.C. State | |
---
| | |
| --- | --- |
| Monday, September 9, 2013 12:39 PM | |
CLEMSON – The focus has already turned to N.C. State.
Clemson head coach Dabo Swinney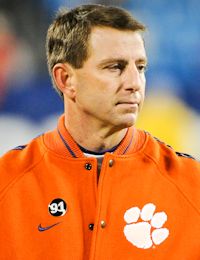 Dabo Swinney
Head Coach
View Full Profile said Monday that he will give his players a day off from practice Monday, the team will practice Tuesday, Wednesday and Thursday and then they will have a day off on Friday.
And, because the Tigers play at North Carolina St. next Thursday, this Saturday will be like a regular Monday as the team begins to focus in on the game plan for the Wolfpack.
"We look forward to getting started on N.C. State," Swinney said on a conference call. "It's a huge, huge game. It's on the road, it's in the conference and it's in the division. It's a tough place to play and they have done a good job in that environment. We know that because we played poorly up there last time. We're glad to get back going today. We will not have practice today but will practice tomorrow, Wednesday and Thursday. We have a lot of work to do to get ready for N.C. State. This past weekend was against a good team.
"I definitely think we improved. It was good to see our depth show up. It was good to see guys ready to play and play at a high level. A lot of good things in the game. We complemented each other well. We weren't as sharp early but defensively we created some momentum and energy with the stops and turnovers and big-play touchdowns off interceptions. Special teams were solid once again. "
Swinney said that quarterback Cole Stoudt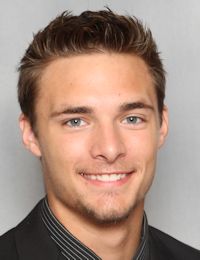 Cole Stoudt
Jr. Quarterback
#18 6-4, 205
Dublin, OH
View Full Profile was the offensive player of the game, corner Martin Jenkins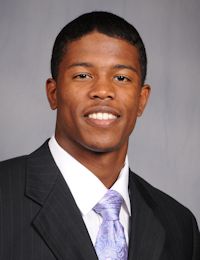 Martin Jenkins
RS Jr. Cornerback
#14 5-10, 180
Roswell, GA
View Full Profile was the defensive player of the game and long-snapper Michael Sobeski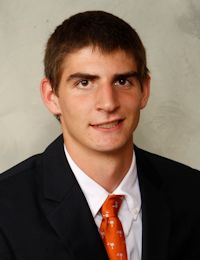 Michael Sobeski
RS Jr. Long Snapper
#75 6-2, 205
Roebuck, SC
View Full Profile was the special teams player of the game.
Clemson's first team offense wasn't as crisp as Swinney would have liked to have seen it against S.C. State, but he wasn't ready to say that any of the backup offensive linemen were ready to claim a starting job despite the second group leading two scoring drives.
"I don't think there is anything from a starting standpoint but I think the gap is a lot closer than people may think in some areas," Swinney said. "I thought Kalon Davis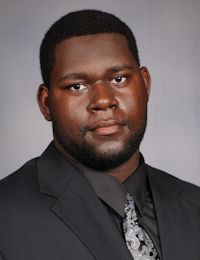 Kalon Davis
RS Jr. Offensive Guard
#67 6-5, 330
Chester, SC
View Full Profile stepped up. He played a very solid game. He has played left and right guard. We were trying to hold Tyler Shatley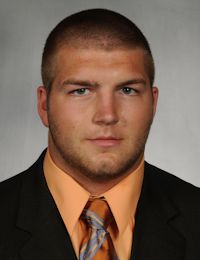 Tyler Shatley
Gr. Offensive Guard
#62 6-3, 295
Icard, NC
View Full Profile . We wanted to give Kalon an opportunity and he did a good job. David [Beasley] did a good job. Ryan Norton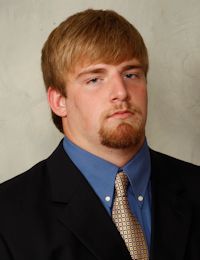 Ryan Norton
RS So. Offensive Line
#58 6-3, 270
Simpsonville, SC
View Full Profile did a good job. Brandon Thomas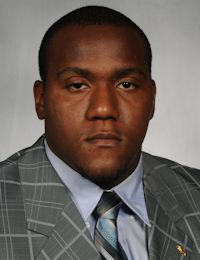 Brandon Thomas
Gr. Offensive Line
#63 6-3, 305
Spartanburg, SC
View Full Profile did his job. I thought the whole second group sparked us. I thought Isaiah Battle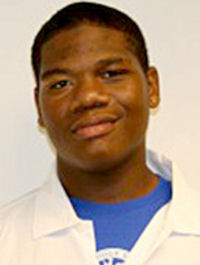 Isaiah Battle
So. Offensive Tackle
#79 6-6, 280
Brooklyn, NY
View Full Profile tried to play physical.
"He brings a physical presence. Jay Guillermo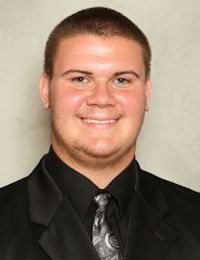 Jay Guillermo
RS Fr. Center
#57 6-2, 290
Maryville, TN
View Full Profile got his first action. His first game was solid. I thought Shaq Anthony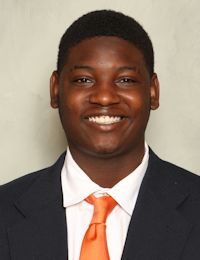 Shaq Anthony
RS So. Offensive Tackle
#76 6-3, 265
Williamston, SC
View Full Profile did a really good job in our passing game. He's a very natural pass-protector. He's a guy that I'm really pleased with overall right now. I like how he is competing. Eric Mac Lain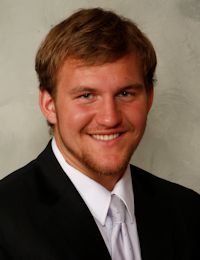 Eric Mac Lain
RS So. Offensive Line
#78 6-3, 260
Hope Mills, NC
View Full Profile gave up a sack but settled down and played both guard and tackle. He is a little tentative with his hands. Overall the whole second group, I was very pleased. Patrick DeStefano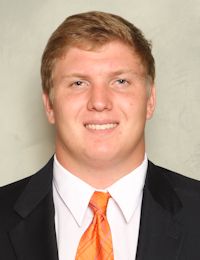 Patrick DeStefano
RS Fr. Offensive Line
#71 6-5, 275
Spartanburg, SC
View Full Profile came in and did a nice job for us."
On flashing the Miami "U" symbol after his Saturday press conference
"I don't know anything about that (obviously joking). I don't know what you're talking about. Listen, it was a huge win for Miami. Really happy for them for getting that win. It was a big win for Clemson and for Miami. And aside from that, good for the ACC. You have to win games. It's just that simple. You can't do anything about anything until you win games. It's good to see teams take advantage of opportunities."
On being ranked third nationally
"I don't pay any attention to that stuff. We're just 2-0. All we have is a better starting spot than we have in years past. It's really all that means. It means we have good potential for our team. That's great but unfortunately it's not a game of potential. It's a game of performance. We've performed well enough to be 2-0. We want to be 3-0. It becomes interesting later in the season because people get beat and things shake out. There is so much football left to be played. We just have to stay focused on what we do. We have to put everything we've got in every game. We can't worry about that stuff."
The health of Roderick McDowell
"He seemed fine yesterday. Nowadays when guys get the slightest bit of dinged in the head, everybody takes high precautions because it's the right thing to do. That's the culture we're in. You never want to take that stuff lightly. He seemed good yesterday. I would anticipate him getting back pretty quickly. He may be in green tomorrow for sure. That's kind of a process you go through from a medical standpoint. Whenever you have those issues, the staff has a checklist of things they go through. Roderick McDowell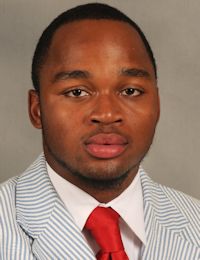 Roderick McDowell
Gr. Running Back
#25 5-9, 195
Sumter, SC
View Full Profile seems like he's pretty good. I'd think he'd definitely be in green tomorrow."
Chad Kelly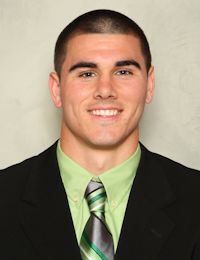 Chad Kelly
RS Fr. Quarterback
#11 6-2, 210
Buffalo, NY
View Full Profile
"Chad looked good. It was his calf. He was moving around better this morning. He should be back at practice tomorrow."
Lack of production in punt return
"We want to average 10 yards or more. Bottom line. If you watched the game Saturday, it was hard to get any kind of punt return. It's hard to field balls when it's rugby style and you have to get away from it. We really didn't have many opportunities to return a ball."
On what Sammy Watkins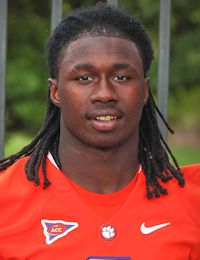 Sammy Watkins
Jr. Wide Receiver
#2 6-1, 205
Fort Myers, FL
View Full Profile needs to do to get back on punt return
"Catch the ball. Keep his eyes on the ball. He was just trying to do too much. He wants to return it. I just think he wanted to make a play. It was a short kick and guys were right there on him. He was peeking and looking up and looking down. He didn't have good fundamentals and a good base."
On coaches second-guessing each other publicly
"We haven't had any issues with that. I haven't dealt with that a lot here. I think that goes back to just having good communication. Everybody just has to be on the same page. There has to be a trust and a respect in place. We talk to our guys all the time. We like to get their input. From time to time, you may have a guy who says something you don't want him to say. You sit down and educate him. This is a tough business. There are emotions and guys are competitive. Guys want to win. When you don't win, sometimes those things may rear their heads. You understand frustration but you want to learn from it and handle it the right way."
On if he would ever call out one of his coaches
"I try not to get involved in that kind of stuff. I'm not into calling out coaches. My job is to be the head coach and to be responsible or whatever. Ultimately I am responsible. Anything that's good is a credit to our coaches. Anything that's bad is my fault. That's just what I believe. It's my job to correct things and to fix things. I try not to ever get involved with this stuff."

Tags:
Brandon Thomas
,
Chad Kelly
,
Cole Stoudt
,
Isaiah Battle
,
Jay Guillermo
,
Kalon Davis
,
Martin Jenkins
,
Michael Sobeski
,
Patrick DeStefano
,
Roderick McDowell
,
Ryan Norton
,
Sammy Watkins
,
Shaq Anthony
,
Tyler Shatley