| | |
| --- | --- |
| Tigers still in top five for Gilmore | |
---
| | |
| --- | --- |
| Saturday, June 9, 2012 2:00 PM | |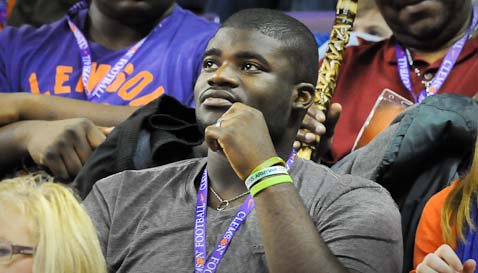 Greg Gilmore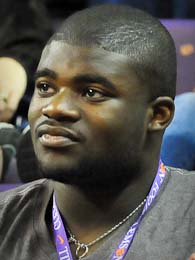 Greg Gilmore
Defensive Tackle
6-4, 285
Hope Mills, NC
View Full Profile started the recruiting process with a clear cut plan in mind.
The 6-4, 290-pound defensive end prospect out of Hope Mills (NC) South View spoke to his high school head coach when the process began, and his coach gave him advice he has followed.
"I have done a lot of research on all of the schools that have offered me," Gilmore told TigerNet this week. "I knew I had to start somewhere, and I wanted to find out all I could about all of them. But I talked to my coach when this started, and he asked what I wanted to accomplish."
Gilmore then listed three things – get a degree, win a national championship and play at a school that would help get to the next level.
"He told me that if I just wanted a degree, I could go to Vanderbilt," he said. "Same thing with N.C. State. Those are good schools, but they are not going to win a national championship. So I knew that if I wanted to have a chance to play for a title and to get to the next level, I had to narrow my field. And I think I have worked hard enough grade-wise and football-wise to make that kind of decision."
As a result, he has a top five that includes Clemson.
"LSU and Clemson are probably recruiting me the hardest," he said. "But my top five in order, at least right now, are LSU, Florida, Southern Cal, Alabama and Clemson."
Gilmore will take visits to both Florida and Alabama over the next few weeks.
"Right now, I don't have a lot of plans for the summer," he said. "I am going to Florida this weekend, and I will probably be there until Tuesday. I will just be hanging out down there for a couple of days. And then I am going to Alabama next weekend, spend the night with their players and then go to their camp on Saturday. My dad, who is in the military, has been stationed out in California, and I was planning on going out there for a visit. But he is being transferred back to Virginia so he can work at the Pentagon, so I am not going."
Gilmore mentioned what he likes best about the Tigers, and said he hopes to bring his mother in for a visit to the campus this summer.
"Clemson is the best team in the ACC," he said. "They are in my top five, but they did get hurt a little bit when the defensive coordinator [ Kevin Steele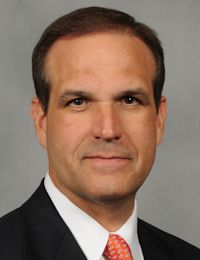 Kevin Steele
Defensive Coordinator/Linebackers
View Full Profile ] left. I know he wouldn't have been my position coach, but he was my recruiter. I am trying to talk to them and build new relationships. I want to get back up there in July and take my mom, because she wasn't able to be there for first visit. I need to get her some of that mustard barbecue sauce they have."
As a junior, Gilmore finished with 68 tackles, a sack, a blocked field goal, four forced fumbles and two fumble recoveries. He also caught three passes for 43 yards.