| | |
| --- | --- |
| Tigers looking strong in state of Georgia | |
---
| | |
| --- | --- |
| Tuesday, May 15, 2012 2:32 PM | |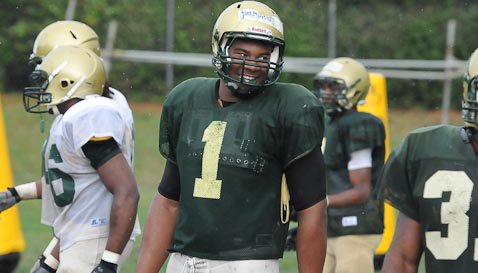 The state of Georgia is loaded with big-time college football right now, and the top programs from across the Southeast and even the nation are poaching in Paul Johnson's and Mark Richt's backyards.
The number of players that will play college football may be about the same as in past years, but there is no doubt that there are more top players from the Peach State than there have been in year's past, creating a feeding frenzy among college football coaches who crisscross the state.
For the 2012 recruiting cycle, the Clemson Tigers were shut out of the state of Georgia – a rarity – but already have running back Wayne Gallman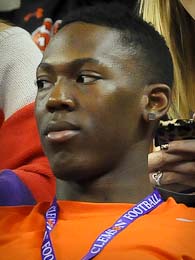 Wayne Gallman
Running Back
6-1, 195
Loganville, GA
View Full Profile of Loganville Grayson on board, while several other top prospects have Clemson either as a leader or among the leaders. The Tigers also already have a 2014 commitment out of Georgia – quarterback DeShaun Watson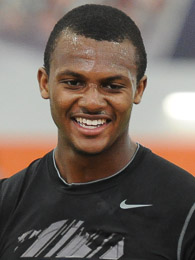 DeShaun Watson
Quarterback
6-3, 190
Gainesville, GA
View Full Profile out of Gainesville. Watson just might be the state's top prospect in next year.
TigerNet spoke with recruiting analyst Michael Carvell, who covers recruiting in the state for the Atlanta Journal Constitution, and he said that Georgia has a well-deserved reputation as a recruiting hotbed.
"On average, 175 to 185 players a year sign to go to either FBS or FCS schools," Carvell said. "The state of Georgia actually had more players singed to SEC schools last year than the state of Florida a year ago. With this year's class, there are definitely a lot more marquee players and headliners, which causes that perception that this year's class is especially loaded. I know it is especially loaded at the top when you have the number one and number two consensus players in the nation.
" Robert Nkemdiche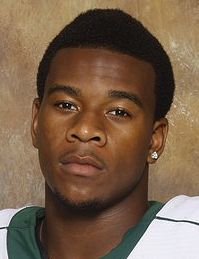 Robert Nkemdiche
Defensive End
6-5, 265
Loganville, GA
View Full Profile is at Grayson and Rueben Foster, I know he has technically moved away to an Alabama high school but he is still considered by me to be a Georgia guy. There are a lot of rock stars in this year's class. And right now there are somewhere between 130 and 135 kids who have D1 offers. It is ridiculous. This year definitely has the most rock stars, or five stars, so that is what is fueling all of that perception."
Clemson head coach Dabo Swinney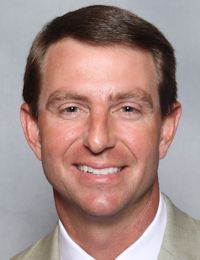 Dabo Swinney
Head Coach
View Full Profile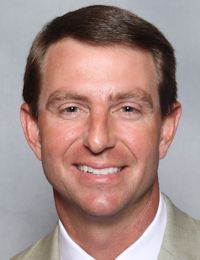 Dabo Swinney
Head Coach
View Full Profile told Carvell in an interview back in March that Clemson not getting a Georgia recruit in 2012 was fueled by early decisions from much of the Tigers' 2012 class.
"It just sort of fluctuates from year to year. So many guys make decisions," Swinney said. "Georgia is certainly a state we recruit very hard, and we recruited it hard last year. But we missed out on a couple of guys. And we ended up committing most of our guys early. We had 17 of our 20 signees pretty much committed to us by August. We really were pretty much done as we got into the season. Again, if you're going to take one wide receiver, you may offer 6-7 guys. When you get the one, you're done. At least that's how we operate here. We don't really get into magical mathematics or any of that kind of stuff. So, from year to year, it varies.
"For example, some years we may sign several kids out of Florida. Some years, we may only sign one, like this year with Travis Blanks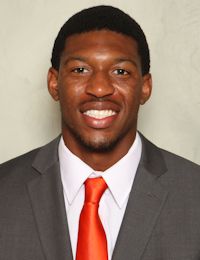 Travis Blanks
Fr. Defensive Back
# 6-1, 180
Tallahassee, FL
View Full Profile . Next year it will be a different story. But we recruit Georgia like it's an in-state area for us. We've got I believe six coaches recruiting Georgia, and we cover the whole state from top to bottom. I can assure you, we will be there every single year and we're going to do everything we can to compete and sign players from Georgia. From where we're located in Clemson, we're right here at the Georgia line. We're right here at the North Carolina line. We kind of view both of those states as almost being in-state areas for us."
Carvell said that South Carolina, however, has had a lot of recent success in Georgia.
"This past year, I don't think anybody recruited the state as well as South Carolina and worse than Clemson. It is unfathomable to think that Clemson is only thirty-something miles away and has that rich tradition and didn't get anyone. In talking to Dabo, he said they were surprised and were going to make a conscious effort to rectify that and immediately got off to a good start this year . But I really think Clemson lost some momentum in Georgia when [former coaches] Chris Rumph and Billy Napier left."
The good news is that Clemson seems to be in the top three for Nkemdiche and are close to being the number one for defensive lineman Montravius Adams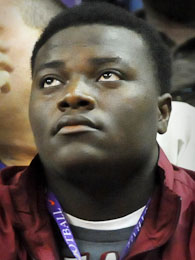 Montravius Adams
Defensive Tackle
6-3, 281
Vienna, GA
View Full Profile , considered one of the nation's top 10 recruits regardless of position by several scouting services. Ryan Jenkins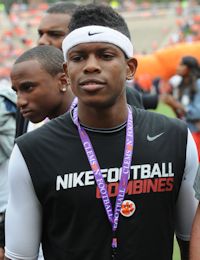 Ryan Jenkins
Wide Receiver
5-11, 177
Alpharetta, GA
View Full Profile is a wide receiver prospect that has seen his stock soar at recent combines, and Clemson appears to be the leader for his services. It also doesn't hurt that his brother Martin currently plays for the Tigers.
Here is a list of the top prospects that Clemson is targeting, with their state ranking (at least by one scouting service).
1. DT Robert Nkemdiche - Grayson (Loganville, GA)
2. DT Montravius Adams - Dooly County (Vienna, GA)
3. ATH Alvin Kamara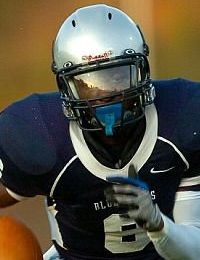 Alvin Kamara
Running Back
5-9, 180
Norcross, GA
View Full Profile – Norcross, Ga.
4. SDE Isaac Rochell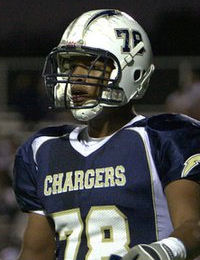 Isaac Rochell
Defensive End
6-5, 245
McDonough, GA
View Full Profile - Eagle's Landing (McDonough, GA)
5. WR Ryan Jenkins - Lassiter (Marietta, GA)
6. RB Tyshon Dye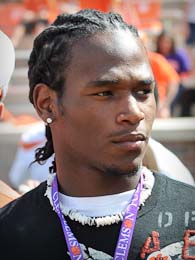 Tyshon Dye
Running Back
6-1, 210
Elberton, GA
View Full Profile - Elbert County (Elberton, GA)
7. WR De Marcus Robinson

Marcus Robinson
Linebacker
6-3, 215
Memphis, TN
View Full Profile - Peach County (Fort Valley, GA)
8. RB Wayne Gallman - Grayson (Loganville, GA) (committed)
9. WR Juwaan Williams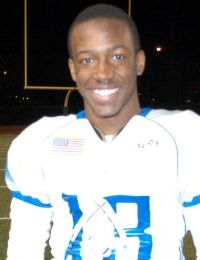 Juwaan Williams
Athlete
5-10, 180
Tucker, GA
View Full Profile - Tucker (Tucker, GA)
10. OG Brandon Kublanow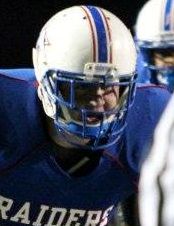 Brandon Kublanow
6-3, 290
Marietta, GA
View Full Profile - Walton (Marietta, GA)
11. SDE Antonio Riles

Antonio Riles
Defensive End
6-4, 270
Lawrenceville, GA
View Full Profile - Archer (Lawrenceville, GA)

Tags:
Alvin Kamara
,
Antonio Riles
,
Brandon Kublanow
,
Dabo Swinney
,
Deshaun Watson
,
Isaac Rochell
,
Juwaan Williams
,
Marcus Robinson
,
Montravius Adams
,
Robert Nkemdiche
,
Ryan Jenkins
,
Travis Blanks
,
Tyshon Dye
,
Wayne Gallman