| | |
| --- | --- |
| Tigers head to Columbia for NCAA Regional, a place they know all too well | |
---
| | |
| --- | --- |
| Monday, May 27, 2013 3:13 PM | |
CLEMSON – Clemson catcher Garrett Boulware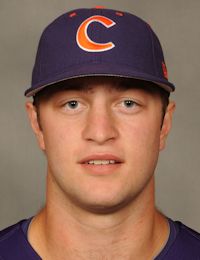 Garrett Boulware
So. Catcher
#30 6-1, 210
Anderson, SC
View Full Profile grew up in the state of South Carolina, and Columbia holds no mystery for the sophomore from Anderson. As a result, he was hoping the NCAA Selection Committee would send his Tigers to some other locale – any other locale – for the upcoming NCAA Regional this weekend.
No such luck.
Boulware and the Tigers will head to Columbia for the second straight season, and will take on Liberty (34-27) at 1 p.m. on Friday to open the Columbia Regional, which is hosted by one-seed South Carolina (39-18). The winner of the regional advances to probably play in No. 1 national seed UNC in the Super Regional in Chapel Hill, N.C.
Chapel Hill will have to wait, however, as Boulware and his teammates head to Columbia.
"I was hoping to go somewhere else, but I don't guess it is a surprise," Boulware said Monday afternoon at Doug Kingsmore Stadium. "I am from South Carolina and I have been to Columbia plenty of times, so I was hoping to go somewhere else. But that is where we are going and that is what we are focused on. But I figure it will be sold out – even when we play Liberty I figure it will be sold out with Carolina fans yelling at us. But that is what we expect when we go down there."
The Gamecocks have won 20 of the last 28 meetings between the two rivals, including six consecutive in the postseason. That includes last year's Columbia regional, when the Gamecocks took both games against the Tigers.
"That was last year," Boulware said. "This is this year. We're a better team than we were last year and we'll show it this weekend. Hopefully we can get through there and head up to North Carolina next week."
The Tigers have lost five consecutive games – including all three in last week's ACC Tournament – and Boulware said the Tigers have to concentrate on being the team that reeled off nine wins in a row before the current streak.
"Hopefully, we were saving it up for this weekend, and we can take it out on South Carolina," he said.
Clemson head coach Jack Leggett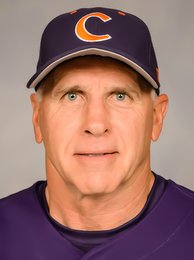 Jack Leggett
Baseball Head Coach
View Full Profile said he wasn't surprised that Clemson is playing in Columbia for the second straight year, but he doesn't exactly understand the thought process behind the decision, either.
"I was on the committee for six years and we kinda thought a little bit differently," Leggett said. "I don't know what the factors are that send people where they go. I'm just glad we're going someplace and looking forward to it and we'll be ready to play."
*Freshman starter Matthew Crownover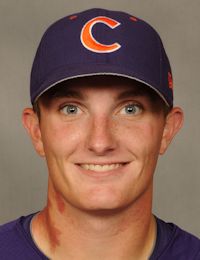 Matthew Crownover
Fr. LH Pitcher
#44 5-11, 205
Ringgold, GA
View Full Profile told the media that he will throw a bullpen session today, and if all goes well he expects to pitch this weekend. He was left off the active roster in the ACC Tournament because of arm soreness.
*South Carolina lost four of its last five and went 0-2 in the SEC Tournament.
*Liberty is the Big South Conference champion. Head coach Jim Toman spent 11 years under Ray Tanner on South Carolina's staff before taking the job at Liberty in June of 2007.
*The fourth seeded Saint Louis Billikens (41-19) round out the four-team field. They won 8-of-10 down the stretch to take the Atlantic-10 title.