| | |
| --- | --- |
| Tigers get much-needed 5-star corner | |
---
| | |
| --- | --- |
| Wednesday, February 6, 2013 11:42 AM | |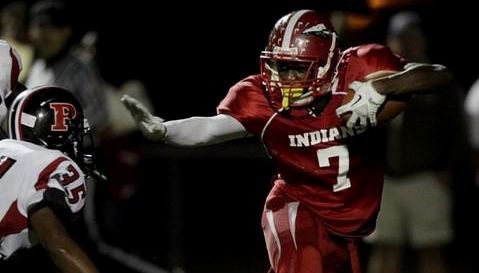 The Clemson coaching staff picked up perhaps the biggest and most-needed piece of the 2013 recruiting cycle Wednesday morning when 5-star defensive back MacKensie Alexander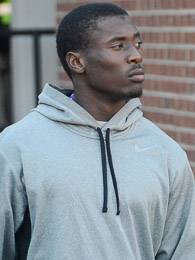 MacKensie Alexander
Defensive Back
5-11, 175
Immokalee, FL
View Full Profile put on a Clemson hat during a press conference at his school.
Alexander is ranked 4th in ESPN's Top 150, and he chose Clemson over Mississippi St. and Auburn. His twin brother – Mackenro Alexander – chose Auburn just a few minutes before Mackensie's announcement.
Alexander was flanked by his family at Immokalee (FL) High School, and he began the press conference with the hats of his three choices in a bag under the table.
The soft-spoken Alexander then apologized to the media for not doing a lot of interviews.
"I am sorry if I offended you guys by not having interviews and that kind of stuff," he said. "I just want you guys to know me. This is a hard-working man right here. That's all I know. My daddy's people are like that, and that is where I got my work ethic. That's all I know."
Alexander then got down to business.
"I want to thank all of these schools that gave me the opportunity to go and play ball somewhere," he said. "My four years in college – it will be tough leaving these boys and my mom and dad out here. This is a big decision. I look at it as a million dollar decision, because my mom and dad have to eat one day, so you know I have to get out."
He then reached under the table, and began the process of pulling hats out of the bag.
"I will be spending my four years at - that is the mystery question," he joked as he pulled as Miss. St. hat out of the bag. "Should it be Miss. St?"
He then pulled out a Clemson. "Should it be Clemson? That's a hard one."
He then reached in the bag and pulled out another Clemson hat, this one an orange with the traditional Tiger paw.
"My four years will be at the University of Clemson."
Alexander said Clemson was the best place for him.
"To me, Dabo Swinney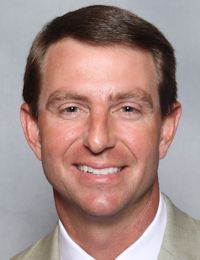 Dabo Swinney
Head Coach
View Full Profile is a good guy. He is a church guy like me," Alexander said. "He made it from the bottom to the top. I like Coach [Mike] Reed I trust those guys. I am going to be in a great position. People talk about the SEC, and it is what it is, but we are going to win a national title [at Clemson.]"
Alexander said he didn't necessarily have to play with his brother.
"It was a big decision - my family, they wanted us to pay together," he said. "But I wanted to be my own man and do my own thing. I just have to learn the playbook, and as soon as I learn that, I will be on the field."
ESPN recruiting analyst Tom Luginbill said Alexander should see the field early.
"From the physical side of it , he is a player that should come in and have a role and be in a position to make plays, just like Travis Blanks did as a true freshman," Luginbill said.