| | |
| --- | --- |
| Tigers continue to prove doubters wrong | |
---
| | |
| --- | --- |
| Wednesday, October 5, 2011, 9:47 PM | |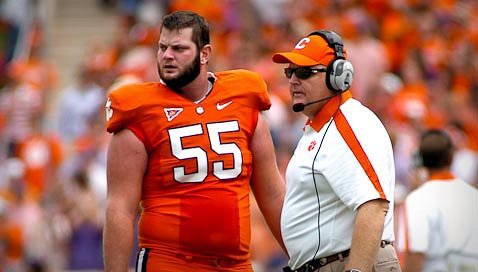 CLEMSON – Clemson center Dalton Freeman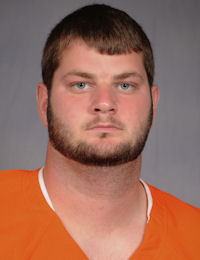 Dalton Freeman
RS Jr. Offensive Line
#55 6-5, 285
Pelion, SC
View Full Profile was asked on Tuesday if the Tigers' 23-3 win over Virginia Tech last week would dispel some of the doubts of the people who question the teams' toughness.
His answer: he doesn't care.
"We beat them, and we beat them pretty handily," he said. "I don't know if that speaks for itself or not. We don't listen to that stuff. We have a formula that we are using for success, just like Coach [Dabo] Swinney tells us. We just focus on doing our jobs."
Right tackle Landon Walker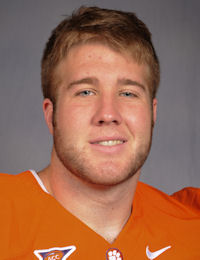 Landon Walker
Gr. Offensive Tackle
#72 6-6, 305
North Wilkesboro, NC
View Full Profile said the Tigers do what offensive coordinator Chad Morris preaches to them every day in practice – focus on Clemson.
"I think they're going to keep saying 'soft' all they want, it doesn't matter," Walker said. "It doesn't affect us as much as it used to. We used to look at that stuff, get mad, try and prove them wrong every game. I don't think we care about that anymore."
Freeman did say, however, that the Clemson's success in 2011 can be attributed not only to toughness, but to doing the little things.
He even pointed to the 2008 season opener against Alabama as an example.
"If you go back and turn on [the film] of that game, we were just a very undisciplined, soft team that was overrated," Freeman said. "We didn't deserve the ranking we had going in. Now we are physical and more disciplined. We are one of the least penalized teams out there, and we play more physical and are able to run the ball. We are doing the little things that make a big difference overall. If you look at it, we're a completely different team."
This year, he says, the Tigers are a confident bunch no matter the situation.
"This year, there hasn't been a moment when we have doubted what we could do," he said. "Last year, nobody would come out and say it, but you could see it in their eyes. We didn't have that confidence or that leadership. This year is totally different. We are staying humble and hungry, but we are still confident that we can play with anybody in the country. Nobody came here to be 6-7, and we have it in our minds to never let that happen again. The fun is in the winning, and the culture is changing around here. The fun is back in Clemson football."
Junior tight end Dwayne Allen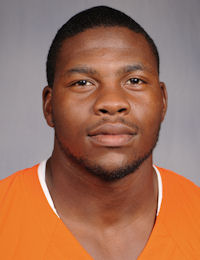 Dwayne Allen
RS Jr. Tight End
#83 6-3, 255
Fayetteville, NC
View Full Profile , a huge part of the Tigers' early-season success, agreed that the culture of the program has changed.
"We've been talking about how Coach Swinney has been doing a great job changing the culture," Allen said. "When I talk about the culture, I mean that stigma that people in the media have about Clemson football - how they have gotten off to great starts in the past, and haven't been able to have that consistency through that stretch of good teams and bad teams. Another stigma Clemson has had is playing down to its opponent or up to its opponent. I'm sure that's something coaches are going to stress this week - stay at our level, no matter the opponent."
The new edge the Tigers have shown also allows them to overcome the bad starts and bad plays that in the past have led to disappointing losses. This season, this team believes it can win no matter the situation.
"You go into a game, you hear all week that you're going to do well against a team like Auburn, you go in you're down 14-0. Uh-oh," Allen said. "That's what a lot of people in the stands were saying. I didn't get that from one guy on the field. It comes from having that confidence from the guys you have in the room, and that love. I promise you."