| | |
| --- | --- |
| Tiger Tidbits - Duke Edition | |
---
| | |
| --- | --- |
| Thursday, November 1, 2012 10:44 PM | |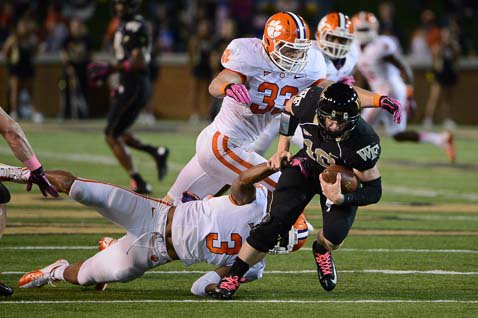 CLEMSON – There are currently three teams in the country ranked in the top 15 nationally in both red zone offense and red zone defense, and it's no surprise to see No. 1 Alabama and No. 2 Oregon as two of those three teams.
The third team, however, might be a little surprising - the Clemson Tigers are ranked third in the country in red zone conversions, scoring on 37 of 39 opportunities. Clemson has managed 29 touchdowns and seven fields in the red zone. Alabama has converted on 34 of 35 trips, and managed 26 touchdowns and eight field goals.
Defensively, Clemson is tied for 14th nationally, allowing opponents to score on 20 of 28 trips into the red zone. Opponents have scored 14 touchdowns and kicked six field goals in the 28 possessions against the Tigers. Bama is again at the top of the list, allowing opponents to score on eight of 15 attempts.
*Too bad that conferences who have conference championship games can't put some kind of clause in their rules that would allow teams from the same division to play each other in the conference championship game. Not sure what would the criteria would be, but let's just take into consideration this season, when the ACC Coastal doesn't have a single ranked team. Maybe you could say that if the conference champion isn't ranked, and the second place team in the other division is ranked, then the two ranked teams would play.
Or, maybe the divisions could just be set up for scheduling purposes only, and the two best teams play at the end of the season. It will never happen, but it's interesting to think about. If the season ended today, do you think the ACC would sell out a Duke-FSU ACC Championship game? Only if Duke wasn't playing basketball that night and FSU sold more than their fair share of tickets.
Of course, if all conferences went by rankings only, the SEC East would be left out of a lot of SEC Championship games.
*Nikki Steele, who writes for our site, leaves the airport at Greenville-Spartanburg a little after six a.m. Sunday morning. She was hoping and praying that the Clemson vs. Duke game would be an early afternoon start, giving her plenty of time to make it home and then back to the airport for her flight.
The 7 p.m. kickoff was not greeted warmly by Ms. Steele, who considered not making the trip for about three seconds. However, she has a streak going where she has attended 35 consecutive Clemson football games – home, away, bowl games, championship games, etc., and she isn't going to break that streak. She has decided that she will work with us in the press box to get things done, and will leave Durham by one or two and drive straight back to Greenville to board her flight.
However, that got me to thinking – what are some of the longer streaks out there? We know that Gary Girmindl attended over 500 consecutive Clemson basketball games, home and away, a streak that will be broken this season. Gary passed away after attending the ACC Baseball Tournament in May.
I currently have a modest streak that stands at 54 consecutive football games, and I will never, ever reach the record set by former Sports Information Director Bob Bradley.
I emailed current SID Tm Bourret Thursday morning, and his current streak stands at 255 consecutive games.
Mr. Bradley's streak ended at 502 in 2000 when he passed away. His final game was the Maryland game at Clemson on October 14th of 2000. He missed the game at North Carolina on October 21st to end the streak and missed the Georgia Tech game on October 28th, then died the following Monday the 30th.
Fred Hoover worked 445 as athletic trainer from 1958-98. He retired after the 1998 season.
So…does anyone else out there have any comparable streaks? Home games only? Home and away? We would love to recognize that, so email me at davidhood@tigernet.com if you think your streak is worthy.
*Sitting in the press box at Wake Forest last Thursday, I was a little bit shocked to see the Demon Deacons come out and play a lot of Cover 0 and Cover 1 against the Tigers, leaving their corners in 1-on-1 coverage against Clemson's speedy receivers.
I was even more shocked when Wake head coach Jim Grobe said after the game that Wake Forest had "underestimated" Clemson's speed. Say what?
Of course, that wound up hurting as Clemson put up 35 consecutive points in the first and second quarters. I asked one of the Clemson coaches if they were surprised that Wake stayed with that alignment, and the answer was yes.
"We watched how their corners were playing on our wide receivers," the coach said. "If they pressed or played up, we ran past them. If they sat back, we hit the crossing routes and underneath stuff on them. We couldn't believe it."
For what it's worth, this week's opponent [Duke] does a lot of the same things, and they got burned against Florida St. last week. It will be interesting to see if they do the same thing against Clemson this week.
*Got to see injured corner
Darius Robinson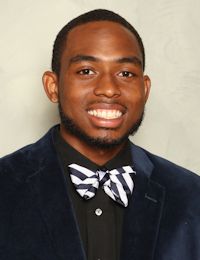 Darius Robinson
Jr. Cornerback
#21 5-10, 175
College Park, GA
View Full Profile
briefly outside the WestZone this week, and it looks like his surgery went well last week. He hopes he can make it back for the bowl game. I asked him about the video that he and fellow injured defensive back
Martin Jenkins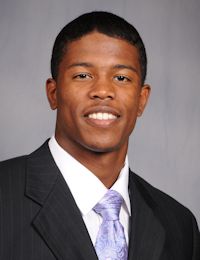 Martin Jenkins
Jr. Cornerback
#14 5-10, 180
Roswell, GA
View Full Profile
put out this week, and he said they just wanted to do it to bring respect to Clemson.
*We will be running a story on Clemson linebacker Tig Willard later this week, but I wanted to get this in here. Did you know that Willard was a pretty good high school wrestler, and has 11 championship rings to show for it?
We asked him about that this week, and he said that he received wrestling offers from both Iowa and Iowa St. Folks, that is like receiving offers from Alabama and Southern Cal in football. He wrested at 171 pounds and 185 pounds in high school, but weighs 225 pounds now. He did say that he and Grady Jarrett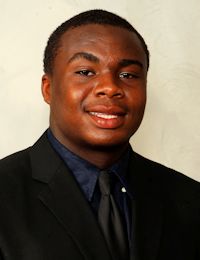 Grady Jarrett
So. Defensive Tackle
#50 6-1, 290
Conyers, GA
View Full Profile , who wrestled in Georgia, joke around, but he understands that Jarrett outweighs him by about 40 or 50 pounds.
*We've heard the coaches absolutely love two defensive ends, Martin Aiken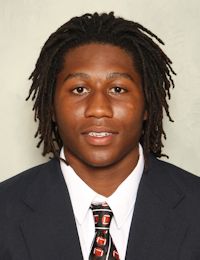 Martin Aiken
Fr. Defensive End
#53 6-2, 255
Bamberg, SC
View Full Profile and Shaq Lawson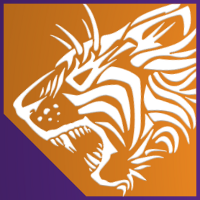 Shaq Lawson
Defensive End
#90 6-4, 240
Central, SC
View Full Profile , from last year's recruiting class. They think both will be big time play makers on the Clemson defense in the near future. Aiken is red-shirting this season, and Lawson should be in Clemson in January after a semester at Hargrave Military.