| | |
| --- | --- |
| Throwback Thursday: Brentson Buckner | |
---
| | |
| --- | --- |
| Thursday, May 22, 2014 9:54 AM | |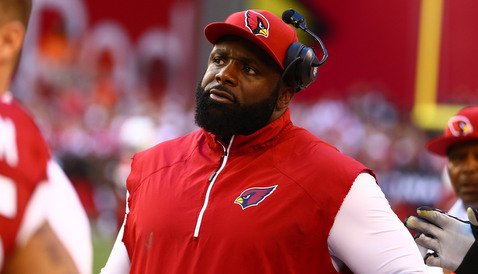 Throwback Thursday has become something of a social media phenomenon as Facebook and Instagram feeds fill up each week with Throwback Thursday photos and moments.
With that in mind, TigerNet is launching a series of Throwback Thursday articles in which we contact a former Clemson athlete and find out what they're up to and get their thoughts on the current state of Clemson athletics. Hey, it's officially football downtime, so hopefully some of these articles can help fill that void.
Our initial interview is with a favorite of mine – former defensive lineman Brentson Buckner

Brentson Buckner
Defensive Tackle (1990 - 1993)
#89 6-3, 315
Columbus, GA
View Full Profile . Buckner played at Clemson from 1990-93, and he finished his career ranked in the top-five in Clemson history in tackles for loss (46) and sacks (22). A starter on the 1991 ACC Championship team, he played on three top-25 teams during his Clemson career, 1990 (9th), 1991 (17th), and 1993 (22nd) and was a first-team All-ACC selection in 1993. He was a second round pick (50th overall) by the Pittsburgh Steelers in the 1994 NFL Draft, and played 12 seasons in the NFL. He played in two Super Bowls, one with Pittsburgh Steelers and one with Carolina Panthers.
Currently, Buckner is a defensive line coach for the NFL's Arizona Cardinals.
Because we covered a lot of ground in the interview, I am running as a Q&A.
How do you like coaching?
"Coaching is my way of giving back all of the knowledge that I was blessed with - going to a great college and having an NFL career. It's my way of giving back to the game that's given so much to me. I love it. I honestly think I will be a greater coach than I was a player and it's a new challenge every day."
How did you get back into the game as a coach?
"I didn't really want to go into coaching, but it kept calling me. My son was beginning to play and I coached his team and then I got into high school coaching. And then I helped train guys that were getting ready for the NFL Combine and ready for their preseasons and training camps. I got the call from my defensive line coach at Pittsburgh - John Mitchell - and he said, 'Hey, I hear that you are thinking about getting into coaching. Why don't you come up and intern with me in the summer?' So I got back into it and found out I really liked it. Being back out there on the field, it was like I was meant to be there. I fell in love with the game all over again, and it was like I was meant to be out there. "
Are the players today different than when you played?
"These guys are way more gifted than we were. But from my generation, a lot of us grew up playing football away from organized football. We grew up being the next Franco Harris, Tony Dorsett and Ronnie Lott. We emulated those guys and we were real students of the game. We collected football cards and everybody had their favorite team. You argued with your best friend that your team could beat his team. I don't know that guys now have those guys that grew up football fans or true students of the game. They are great football players but I don't think that they have that true passion for the game outside of just playing. "
What was it like getting to be around Andre Ellington

Andre Ellington
Running Back (2008 - 2012)
#23 5-10, 195
Moncks Corner, SC
View Full Profile and Jaron Brown

Jaron Brown
Wide Receiver (2008 - 2012)
#18 6-2, 205
Cheraw, SC
View Full Profile last season?
"Andre and Jaron got out there in January of last year, and they pushed each other and they competed. Andre Ellington by the end of the year was probably the most valuable player on our team offensively. He took the offense to a new level. Jaron came in as undrafted guy and made a name for himself by the end of the season. He learned from Larry Fitzgerald and those guys and got in and shadowed them and worked just as hard as they did and it paid off for him. He came up with some big catches that helped us at the end of the season. They are special and they will be big contributors to what we are trying to do out here."
Do you keep up with the Clemson program?
"Yeah, I keep up with them. Once you are in an NFL locker room as a player or a coach, everybody wants to talk about the school they went to. I keep up with it. The program is still growing and making strides. A couple of years ago they were ACC champions and last year they got over the hump and won a BCS bowl game in beating Ohio St. You see the recruits and their families, the Sammy Watkins

Sammy Watkins
Wide Receiver (2011 - 2013)
#2 6-1, 205
Fort Myers, FL
View Full Profile and the guys that are graduating and going on to be professional in a lot of walks in life. I would still like for us to beat South Carolina. I can't handle another loss to South Carolina, because now there are Gamecocks everywhere that are popping up. They remind you of the last five years. It drives me crazy. But you see the program and the strides they are making and it will continue to grow."
What is your favorite memory of your time at Clemson?
"My favorite memory of my time at Clemson is the fans. They loyalty and the enthusiasm of the fans about Clemson football, whether we were playing in Death Valley or on the road. I remember in 1991 going to Tokyo and almost all of Tokyo was draped in orange and white. When you play at home - no matter whether you are playing Furman or Florida St. - on Thursday all of the RV's start rolling into town and the fans start showing up. And then when you get on that bus and you come around the stadium and you see all of that orange, those are memories that can't be matched by anything."
What do you think about the 2014 Clemson defensive line?
"For the first time in quite some years we have all of our starters and guys back. You look outside and there is Corey Crawford

Corey Crawford
Sr. Defensive End
#93 6-5, 270
Columbus, GA
View Full Profile and Vic Beasley

Vic Beasley
RS Sr. Defensive End
#3 6-3, 225
Adairsville, GA
View Full Profile - those guys are NFL caliber guys right now and they chose to come back for another year. You have Grady Jarrett

Grady Jarrett
Sr. Defensive Tackle
#50 6-1, 290
Conyers, GA
View Full Profile , and you have DeShawn Williams

DeShawn Williams
Sr. Defensive Tackle
#99 6-1, 285
Central, SC
View Full Profile - that is a nice group. You would be hard-pressed to find a better collective group in all of college football. The way those guys play together - they hunt and they play hard and they have a chance to be very special. This is the type of year where the spotlight will be on them - everybody knows they can be good - but now they have to go out and show it. That is how you create memories. When we played, everybody knew you had to face Levon Kirkland

Levon Kirkland
Linebacker
# 0, 0
,
View Full Profile and Chester McGlockton and Ed McDaniel and Wayne Simmons and Brentson Buckner. But we became special even though people knew they had to play against us, we still went out and performed and did what we were supposed to do."
What was it that made that Clemson defense so special?
"I think it was just because we really liked each other. You know, coming in that first year under Danny Ford

Danny Ford
Former Head Coach
View Full Profile , his training methods made you draw closer together for support. He practiced us so hard and was so demanding it forced us to build a bond away from the field. We hung out together and we were together on the weekends. If my mom came up and cooked for me, everybody ate. It was a family-type atmosphere. When we all left Clemson, we were all close friends and we stay in touch to this day. I don't know if you can get that feeling today. When I was in college, we had a football dorm. Today, everybody wants to move off campus. Everybody wanted to be in the football dorm and hang out with their teammates, and that is what made us truly special."