---
| | |
| --- | --- |
| Thursday, November 24, 2011, 3:33 PM | |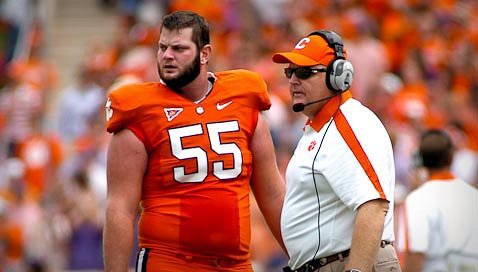 CLEMSON – Dalton Freeman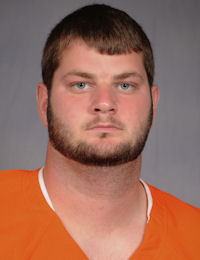 Dalton Freeman
RS Jr. Offensive Line
#55 6-5, 285
Pelion, SC
View Full Profile grew up in the shadow of Williams-Brice Stadium, surrounded by University of South Carolina football fans. He gets it.
For those who have grown up in this state, who work with South Carolina fans, who go to church with them and even in some cases share family bloodlines with them, we get it.
The dislike and passion in this rivalry is intense, and the winners of this annual game have bragging rights for the next 364 days. For those who are on the losing end, a loss is painful and disappointing and disheartening.
Coaches can talk about the rivalry at their alma mater all they want – we don't care. I am sure your rivalry is great and fantastic, but this is OUR rivalry. Tell me how you are going to beat our rival this year, not how your rivalry was 20 years ago.
One person said this week that he wished the players could take the fans' passion to the field this Saturday and I agree – there would be no letdown.
We don't want to see your car flags, your t-shirts or your jerseys. Ever.
Freeman said this week that he fully understands what this rivalry means to the people of this state, and to the people of his hometown of Pelion, S.C.
"This game is huge. It's the biggest game of the year," Freeman said. "It affects me and my family and really every household in the whole state. It is something we are trying to take back over. I am 15 miles from Williams-Brice because Pelion is real close to Columbia. I obviously get a lot of negativity when I am down there, but that is part of what makes this rivalry so fun is the fans and how passionate they are. We are just trying to focus on ourselves this week and take this thing back."
The Tigers have lost two straight in the series and tight end Brandon Ford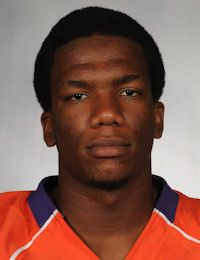 Brandon Ford
RS Jr. Tight End
#80 6-4, 235
Wando, SC
View Full Profile says it has been a hard two years. Ford grew up in the Charleston area as a basketball fan and said he never paid attention to the rivalry as a kid, but he hears plenty about it now that he plays for the Tigers and wants to impress on the younger players just what it means.
"I actually kind of pulled for South Carolina as a kid," Ford said. "But I came to Clemson for a 7-on-7 passing tournament and just fell in love with it. Clemson has owned this rivalry, and when I first got here we beat them with James Davis

James Davis
Running Back
# 6-0, 205
Atlanta, GA
View Full Profile and that group of seniors. But we haven't beaten them since.
"It's time. It's time for this team to grow up and understand what this rivalry means. We need to play like the team we played like earlier in the year. You hear so much about SEC-this, and SEC-that, and the ACC doesn't get any love. So we need to go out there and prove to our younger players –and the players from out of state – exactly what this rivalry means."
Right tackle Landon Walker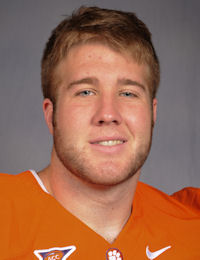 Landon Walker
Gr. Offensive Tackle
#72 6-6, 305
North Wilkesboro, NC
View Full Profile grew up in North Carolina, and he said the only rivalry he paid attention to growing up was the rivalry between Duke and North Carolina, and he figured that Clemson-South Carolina was pretty much the same. However, he attended the game in 2006 at Clemson and came away with a different perspective.
"It is amazing how two sides of the state could hate each other so much," Walker said. "I knew I couldn't wait to get here and experience it first-hand."
As you step off the elevators on the second floor of the WestZone – right outside of the football offices – there is large photo mural on the wall, and it shows Walker carrying then-interim coach Dabo Swinney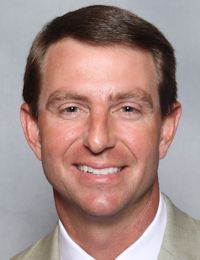 Dabo Swinney
Head Coach
View Full Profile off the field following Clemson's 31-14 win in 2008.
Walker says that seems like a lifetime ago.
"That seems like it was forever ago," he said. "They [the fans] were yelling his name there at the end, and we were all excited. The last two years, we just haven't been able to get anything going. We have to get it going against South Carolina. Looking ahead [to the ACC Championship] is the furthest thing from our minds. We have to capture momentum, and now is the time."
Middle linebacker Corico Hawkins

Corico Hawkins
Jr. Linebacker
#42 5-11, 230
Milledgeville, GA
View Full Profile grew up in Georgia, but he gets it now.
"You try to not get too pumped up early in the week, but we have not done too well against them the last couple of years," Hawkins said. "Down there two years ago, their fans were right on top of us and they were yelling and screaming the whole time. I don't want that feeling again. Just walking out on that field and seeing that 'C' on their helmets is enough to get me pumped up."
Or, as defensive end Andre Branch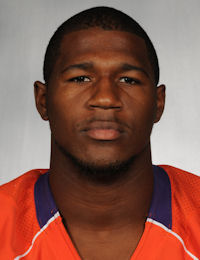 Andre Branch
RS Sr. Defensive End
#40 6-5, 260
Richmond, VA
View Full Profile says, it's South Carolina week.
"If you can't get up for South Carolina, you shouldn't be playing," Branch said. "They have the upper hand right now. I have been here for quite a while, and the fans will let you know who won this game. It doesn't matter what bowl game either team goes to or if one of the teams wins just one game, they want to win this one. We have to bring it back home."
Because, in the end, that is where this rivalry begins and ends for most of us. At home.