| | |
| --- | --- |
| The Opening: Pollard playing tackle, learning from Rimington winner | |
---
| | |
| --- | --- |
| Friday, July 10, 2015 2:17 PM | |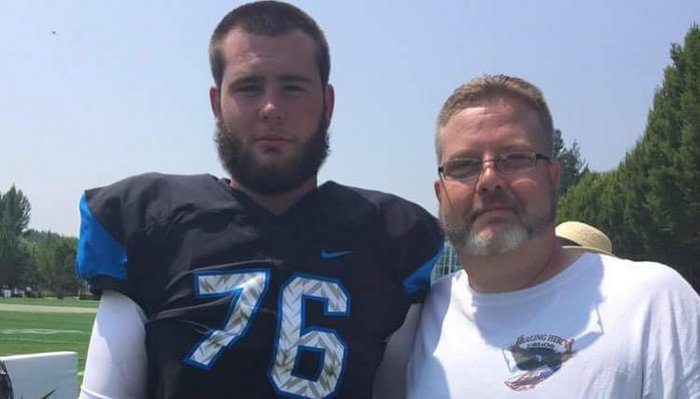 Sean Pollard

Sean Pollard
Offensive Guard
6-5, 295
Southern Pines, NC
ESPN:


View Full Profile said that he was headed to Nike's The Opening in Oregon this week to get better and that his trip to Nike's signature event wasn't about ratings or free apparel.
Late Thursday, Pollard echoed those remarks when he told TigerNet that the highlight for him has been the coaching he has received.
"It's been awesome. I've been working with Coach (LaCharles) Bentley and another coach, and they said I talk a little too much," Pollard said late Thursday. "Which we all knew that. But it's been fun and fun to learn. It's been good to learn about pass protection, because we don't pass protect at my school a lot. It's been good for me to pick up some things. "
Bentley won the Rimington Trophy while at Ohio St., and later played and started in 57 games in the NFL. Pollard said Bentley took the time to help him with his run blocking.
"He changed my whole run blocking technique," Pollard said of Bentley. "He showed me what I was doing wrong and told me that I was doing it wrong and showed me the right way to do it and how effective it was."
As a result, Pollard finished the first day as one of the camp's top five offensive linemen.
"I believe I've held my own. I haven't had anything bad written about me, so I guess that's a good thing," he said. "I was one of the MVP's on the first day, in the top five. My ankle has bothered me a little bit and I think it affected me a little bit, but other than that I think I've done pretty good."
#Clemson commit Sean Pollard holds his ground against 5-star #Houston commit Ed Oliver. https://t.co/PVu1XiZcFS

— Tyler Donohue (@TDsTake) July 9, 2015
Pollard has played mostly guard in high school, but worked out at tackle at the Nike Charlotte Regional and has played both guard and tackle while in Oregon.
"I've been getting equal reps between tackle and guard, but mostly right tackle when I work out at the tackle spot," Pollard said. "I think I've done really well there. I haven't lost any of the battles there. I will play wherever the coaches decide to put me. I don't care as long as I get on the field."
Pollard said learning to play tackle has been challenging, but he likes the fact that he's not only learning, he's opening the eyes of people that didn't think he could make the transition.
"It's a lot different. At least it's different to me, anyway," he said. "It's a lot different with the angles. At tackle you are a lot further away than the guard. It's just different angles. But I think I've been surprising people and that's all that really matters."
#TheOpening Finals | Day 1

#Final5 OL

Baveon Johnson

Greg Little

Frederick Mauigoa

Michael Onwenu

Sean Pollard pic.twitter.com/x7pNOfJLKa

— Todd Huber (@ToddHuberSS) July 9, 2015