---
| | |
| --- | --- |
| Sunday, August 19, 2012 10:02 AM | |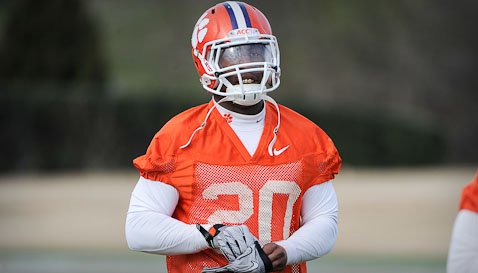 CLEMSON – Lateek Townsend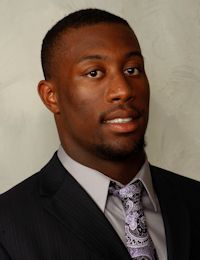 Lateek Townsend
So. Linebacker
#20 6-2, 215
Bennettsville, SC
View Full Profile earned the nickname "Headhunter" all the way back in Pee Wee football.
Believe it or not, the Pee Wee coaches of Clemson's sophomore linebacker found out that Townsend could not only kick the ball, he could finish the kickoff with a devastating hit. That reputation of being a physical player who can make an impact with big hits followed Townsend through high school and on to Clemson, where he was a beast on special teams last year.
This season, Townsend is learning the ins and outs of new defensive coordinator Brent Venables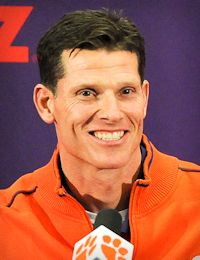 Brent Venables
Defensive Coordinator / Linebackers
View Full Profile ' SAM linebacker position, a hybrid safety-nickel-linebacker spot that allows the defender to bring pressure from the edge or drop back into coverage.
TigerNet spoke with Townsend earlier this week, and he said that being a physical player that likes to get the big hit is something that he was born with.
"I believe it is something that is just in me," Townsend said. "Once you get on the football field, they always teach you to be aggressive and give good effort. When I am on the field, I want to intimidate guys. Having that aggressive style of play, it gives me an edge. Guys have to think twice about whether they want to make a move on me or take me straight up. "
Clemson head coach Dabo Swinney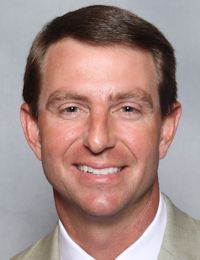 Dabo Swinney
Head Coach
View Full Profile took it a step further this week when he called Townsend a "violent" player.
"He is a violent, violent football player," Swinney said. "If you point him in the right direction, someone is getting blown up."
And it all started in Pee Wee football.
"Each and every player has something they are good at," Townsend said. "It is just in me to be violent and aggressive. Since Pee Wee football I have had that nickname of "Headhunter.". I was a kicker; the coaches found out I could kick the ball, and they thought it gave them an extra man. I would kick the ball and then run down the field and hit the guy. "
He graduated from Pee Wee to Mites, and it was a big hit on a quarterback that left him wanting more.
"I can remember playing defensive end, and I came off the edge and just laid the quarterback out," Townsend said. "I just leveled him. Since then, it has all been downhill and I have just enjoyed hitting people."
However, he said football isn't all about the big hit, and he wants to be known as a sure tackler as well.
"I am not always trying to get the big hit – I am just trying to get the guy down," he said. "I just want to do my job, but it is in me to be aggressive and get that big hit. Last year on kickoff coverage, I always ran down the field with my head on the swivel so I couldn't always get that big hit, but now it is second nature to me."
Learning to play Venables' SAM is something he also wants to become second nature.
"Playing SAM out in the open is something I have never done before," he said. "The SAM is a bigger linebacker out on the edge. The old SAM [last year's scheme] was more of an edge guy, and now he is that Nickel-SAM guy that is out in space. I just have to get used to covering guys."
In the meantime, he is going to take every opportunity he can to get that big hit.
"Every time I get that big hit, I just thank God that he made me the type of player that I am," he said. "It is a great feeling to just go lay someone out. Football is emotional and mental and physical, and you have to have the right kind of mind to go play defense and get that big hit. I feel like I have all of that."
And if you point him in the right direction, someone is going to get blown up.