| | |
| --- | --- |
| Swinney says Tigers have to bring same intensity against SC State as last week | |
---
| | |
| --- | --- |
| Tuesday, September 3, 2013 12:54 PM | |
CLEMSON- After an exciting and emotional win over Georgia last Saturday, Clemson head coach Dabo Swinney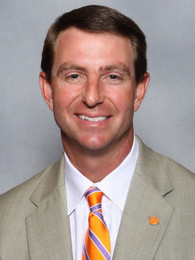 Dabo Swinney
Head Coach
View Full Profile expects the same intensity and focus from his team in the upcoming game against South Carolina State.
Last weekend's 38-35 win was fun, but Swinney always reminds his players to take advantage of the opportunities that every Saturday presents.
"We've got another opportunity to be back in the Valley this week," Swinney said Tuesday during his weekly press conference. "I tell our players that every opportunity you get to play is special. You get 12 opportunities and that's all you're guaranteed. Every one of them is special and that's what you do everything for. That's what you train and prepare and practice for. I would tell our fans the same thing. Every time we have an opportunity to open up the Valley for business is special. We only get seven of those. I hope that this weekend will be another great environment and show great support for our, players, because they are definitely going to show up."
Players and fans alike have a tendency to look at the schedule and see a FCS school looming, but Clemson or any other team can be beat on any given Saturday, and Swinney pointed to what happened last weekend when Kansas State was upset by North Dakota State.
"Everybody looks at the schedule and says, 'Oh, this is South Carolina State versus Clemson. They are a Division I-AA team.' If you think that way, you get beat," Swinney said. "Just last week, they were erecting a statue of Coach Snyder at Kansas State and they get beat by a Division I-AA team. There were eight FCS schools that won last week. If you don't come ready, you get beat and that's the bottom line.
"If you come out with low energy and you turn it over and you're not dialed in with your execution and you're playing a team with the exact opposite- high energy, they are dialed in, they are playing with passion and toughness- you get beat. Everybody for us is a faceless, nameless opponent. It's about playing to a standard and doing the best you can every single week and every opportunity that you have so that there are no regrets."
Swinney said that South Carolina State is a veteran group that will present an up-tempo offense and a multiple-front defense.
"South Carolina State is a veteran team and have seven guys back on offense and nine back on defense," Swinney said. "They are very well coached. I have a lot of respect for Coach [Buddy] Pough and his staff. They do a great job coordinating offensively and defensively. They've got some really good athletes. We've got another group of Bulldogs rolling in here this week. It must be the year of the bulldog. Offensively, it all starts with their quarterback. He can really run and is a very athletic guy.
"Defensively, they present some problems. They are very multiple in how you have to I.D. their fronts. They can create some challenges there. From a communications standpoint, you have to do a great job. They love the tempo so they are going to try to play with tempo offensively. Looking at them last week, they ran the ball 58 times so they really want to try to establish the running game. "
However, Swinney want's his team to focus on improving from week one to week two.
"We have to throw and catch better. We were very average last week in throwing and catching- just finishing plays that could've made a huge impact on the game," Swinney said. "We've got to cut down on some of the mental errors on both sides. We still had some mental things that we need to get corrected. We've got to clean up the muff on punt return. We need to handle the ball more consistently. We had two mistakes on special teams by veteran players that could've cost us the game. We'll work hard this week on getting those things corrected. We always work hard on tackling. We had some missed tackles- some big missed tackles by good players. I didn't think we did a very good job with our protection. It wasn't scheme. We just need to execute properly. Our backs need to do a better job protecting."
Other notes
On the Georgia pre-game ceremonies
"It was such a great weekend. I can't thank our fans enough. I thought it was an unreal atmosphere and environment all day. I think it showcased the spirit of Clemson in a special way. I'm very happy for Coach Ford. Obviously, I didn't get to see the ceremony, but I'm glad it turned out well. It was really neat to see President Barker being honored during the game. It was neat for he and Marcia to go out and be recognized. He has done a great job and has been very supportive of the things we've been trying to do here in our program. It was the first official game with Dan [Radakovich]. It was fun to be able to experience a big win with him during his first game in charge. It was just a lot of fun."
On the performance of the defense against Georgia
"The long touchdown, [Spencer] Shuey over ran it. He over ran his gap and got outside the corner and then we missed a tackle. That's a big freight train running down the field. You're gonna have to be a special guy to go get him down one-on-one. And, on the goal line, it was just a missed a tackle. We were committed to stopping the run. Our goal is 3.3 [yards per carry] and I think they had 5.4, which was a little skewed based on four runs. All areas we can improve on. Schematically, that's what I'm always looking at. Even when you do everything right, the opponent sometimes just does a better job. I thought we played lights out.
"I thought our defensive line was awesome all night long even when we had a couple of breakdowns, it wasn't in our defensive line. It was second level or third level. I was most encouraged by the play of our line. I thought our backers played good. There are several areas we can improve at linebacker. For our first game at secondary, we were where we were supposed to be. We had a couple of busts. As far as being where they were supposed to be, we did a good job for the first game. I thought Garry Peters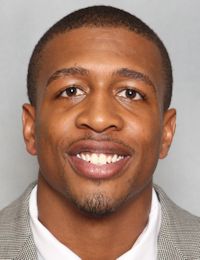 Garry Peters
RS Jr. Cornerback
#26 6-0, 195
Conyers, GA
View Full Profile and Bashaud Breeland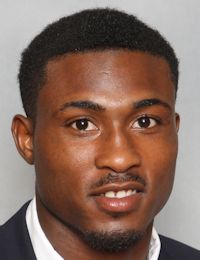 Bashaud Breeland
RS Jr. Cornerback
#17 6-0, 195
Allendale, SC
View Full Profile competed their tails off. Darius [Robinson] was solid, but we want him to challenge more. Martin Jenkins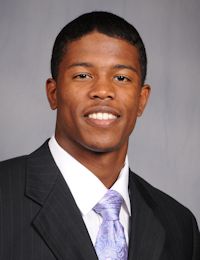 Martin Jenkins
RS Jr. Cornerback
#14 5-10, 180
Roswell, GA
View Full Profile did a good job when we had him in there. "
On the status of Chad Kelly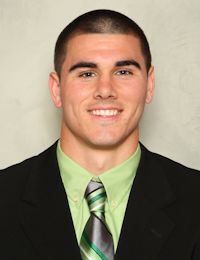 Chad Kelly
RS Fr. Quarterback
#11 6-2, 210
Buffalo, NY
View Full Profile and Sam Cooper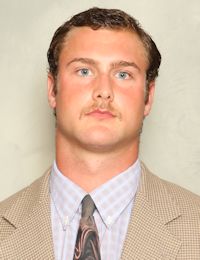 Sam Cooper
RS Jr. Tight End
#86 6-5, 250
Brentwood, TN
View Full Profile
"Sure. I said that last week. He [Kelly] was ready to play last Saturday if we would've needed him. Cole [Stoudt] is our second team guy, but Chad would've played if we needed him. It will be the same thing this weekend. Sam Cooper will get his first action this week."
On Tyshon Dye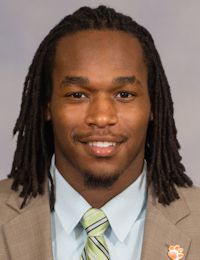 Tyshon Dye
Fr. Running Back
#23 6-1, 205
Elberton, GA
View Full Profile 's back injury
"The last report I got this week we had another doctor look at him. There is a certain time frame you go by. The last thing you want to do is surgery. He doesn't have as bad a situation as Kalon [Davis]. If the epidural stuff doesn't fix it, then he will have to have surgery and that's a three or four month rehab deal. The doctor said that he would like to wait another three or four weeks to make another assessment. It's probably more realistic that we hold him because it's going to be another four weeks before we get another assessment. Unless we have a disaster, we will roll with what we've got."
On MacKensie Alexander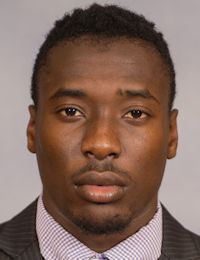 MacKensie Alexander
Fr. Defensive Back
#2 5-11, 185
Immokalee, FL
View Full Profile and Jordan Leggett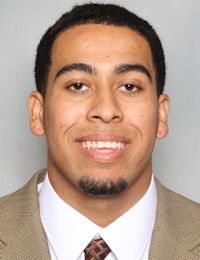 Jordan Leggett
Fr. Tight End
#16 6-6, 235
Navarre, FL
View Full Profile
"Mackensie, we cut him loose yesterday so we're going to push him all week and rep him. If everything goes well, he will play this Saturday. Hopefully, he doesn't have any type of setback. If he had some type of setback, we could hold him if we had to. He feels good and looks good. Leggett will be back."
On Ben Boulware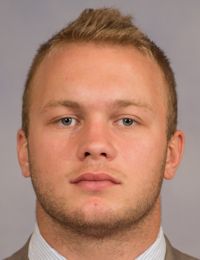 Ben Boulware
Fr. Outside Linebacker
#10 6-1, 230
Anderson, SC
View Full Profile 's block on punt return
"The situation with [Ben] Boulware shouldn't have happened. It was poor awareness by our returner. He was on the 15-yard line and should have fielded that ball. It was a teach and learn moment for us. A young player like Ben Boulware knowing where he is and sees the ball rolling, he's full of vinegar and he's going to go attack the guy and gets hit from behind. The referees are chasing Adam [Humphries]. If you wanted to go back and review it, it could've been called hit in the back. If you review that, it's probably a dead ball and it's a touchback. Not everything gets seen and that's just the nature of football. I thought our officials did a great job for both sides. We are very lucky that C.J. Jones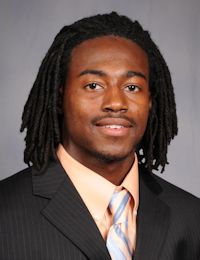 C.J. Jones
RS Sr. Cornerback
#38 6-0, 185
Lincolnton, GA
View Full Profile had the presence to pick that up. I'm thinking worst case is we have a safety, but now we have possession and we can run some clock. You just have to react to what it is."
On the wide receivers
"Charone [Peake] had a great game. His was probably a fumble. He caught the ball and didn't transition. The guy made a great play. Martavis [Bryant] had a rough night catching the ball. Just like we weren't going to fire Brandon Ford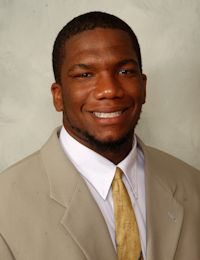 Brandon Ford
Tight End
#80 6-4, 240
Wando, SC
View Full Profile after having a poor night in the opener against Auburn last year, we're not ready to fire Martavis Bryant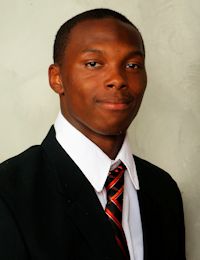 Martavis Bryant
Jr. Wide Receiver
#1 6-5, 200
Calhoun Falls, SC
View Full Profile yet either. He will be just fine, trust me. Early in the game, I didn't think Tajh was very sharp on the basic things. We're not ready to jump off of a cliff yet. We will be just fine."
On Mike Williams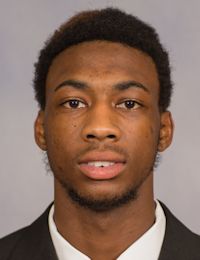 Mike Williams
Fr. Wide Receiver
#7 6-5, 205
Vance, SC
View Full Profile pushing Bryant
"Mike Williams is on the depth chart where he earned to be. He is a young player. Our depth chart is determined on a lot more than one day. Martavis has been consistently- not good- but great all of spring and all of camp and we aren't going to let that one bad night in a big environment and his first time on a stage like that change what we do. He just had a bad night and it steamrolled on him. He had the biggest catch of the night on that onside kick. He didn't let it come to him. He attacked the ball. Y'all will quit asking me question about him and start asking me different questions before long. It won't take long. He's going to have a special year."

Tags:
Bashaud Breeland
,
Ben Boulware
,
Brandon Ford
,
C.J. Jones
,
Chad Kelly
,
Garry Peters
,
Jordan Leggett
,
Mackensie Alexander
,
Martavis Bryant
,
Martin Jenkins
,
Mike Williams
,
Sam Cooper
,
Tyshon Dye