| | |
| --- | --- |
| Sumner-Gardner opens up about recruiting | |
---
| | |
| --- | --- |
| Tuesday, January 8, 2013 10:57 PM | |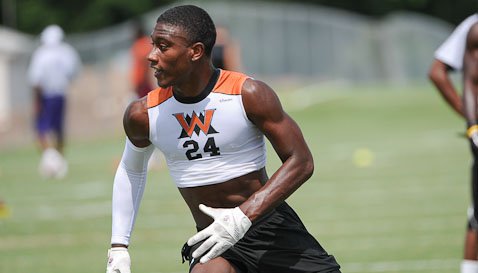 Coaches come and go, but a dream school never changes.
Dylan Sumner-Gardner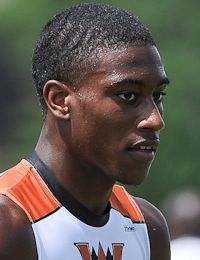 Dylan Sumner-Gardner
Safety
6-1, 190
Mesquite, TX
View Full Profile , the four-star 2014 defensive back out of Mesquite (TX) West Mesquite, rode 24 hours on a bus to make it to Clemson head coach Dabo Swinney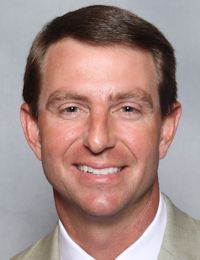 Dabo Swinney
Head Coach
View Full Profile 's camp in June and he left committed to his dream school. That is still the case despite the departure of his main recruiter.
Sumner-Gardner grew up a fan of the Tigers and former Clemson great Brian Dawkins, and he told TigerNet Tuesday evening that he had bonded with former Clemson defensive backs coach Charlie Harbison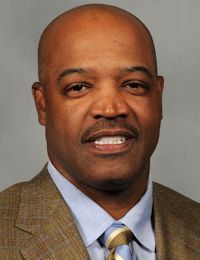 Charlie Harbison
Defensive Backs
View Full Profile . However, Clemson is still the place he wants to spend his college career.
"It was hard [finding out that Harbison left Clemson]. Clemson was my dream school, but me and him had built a real good friendship, and it was hard to learn he wouldn't be there anymore," Sumner-Gardner said. "Clemson is my dream school. Auburn has a good team but you want to go somewhere where you can go to a good school and play on a good defense and have a chance to win. But it was hard.
"Clemson is still my dream school and will always be my dream school," he said. "I knew that when I went there last summer. They showed that they are concerned with academics as well as football and that meant a lot to me."
New defensive backs coach Mike Reed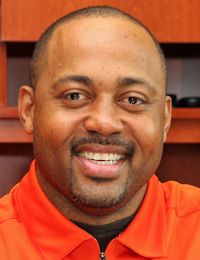 Mike Reed
Defensive Backs Coach
View Full Profile began to build a relationship with Sumner-Gardner when Reed called Sumner-Gardner to say that he will be making a trip to Texas next week.
"We just got to know each other," Sumner-Gardner said. "This was the first time that I've spoken to him. He came off as a pretty cool guy. He just wanted to tell me that he and [defensive coordinator Brent] Coach Venables will be visiting next week. He just said that they are going to come by my school and check on me."
When Harbison left Clemson, Sumner-Gardner took to Twitter to express his feelings, much to the chagrin of Clemson fans, but he wants fans to remember that committing to a school is the biggest decision he will ever make and he is paying attention to what Clemson fans have to say.
"I feel like fans shouldn't get mad over what players tweet when they are being recruited," he said. "It isn't the fan's lives, it is the lives of the players and this is the biggest decision we will make. I don't like it when they make harsh comments."
The offers continue to pour in Sumner-Gardner, but he is only interested in talking with the Clemson coaches despite the pressure from other schools
"I got an offer from Ole Miss not too long ago, right after Christmas," he said. "Right now, I am just wanting to talk to Coach Venables and Coach Swinney and see what it is up. I haven't really talked to Coach Harbison. I just talk to him to see how things are going with him and that is about it."
Swinney told Sumner-Gardner that committing was like a marriage, so he wants to check with the coaching staff before taking visits to any other schools.
"I got invited to Junior Day at Baylor, and I might go check that out because it is close to home," Sumner Gardner said. "The quarterback on my high school team got invited and we are really good friends. But this is the hard part – Coach Swinney told me when I was there over the summer that committing was like getting married. So I don't know about going to Baylor. I am going to talk to Coach Swinney about that visit and see what he says."
Sumner-Gardner said that he hopes to make it to Clemson for one of its Junior Days, but isn't sure that the trip is feasible.
"I want to come, but I'm not sure that I'll be able to make it because it's such a long trip."