---
| | |
| --- | --- |
| Wednesday, May 8, 2013 11:55 AM | |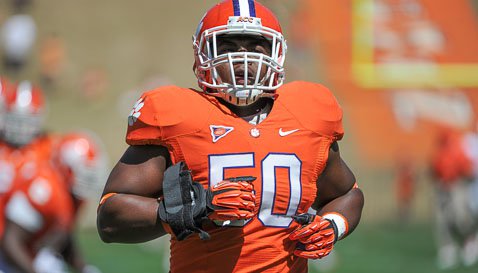 CLEMSON – Spring practice is a time for starters and key reserves to get in valuable work, but it's also a time for players to catch the eye of coaches and make themselves a part of the picture when it comes to playing time.
For several Clemson players, they were able to do just that this spring and today we'll take a look at five defensive players who were helped by their strong springs.
*DEFENSIVE END Vic Beasley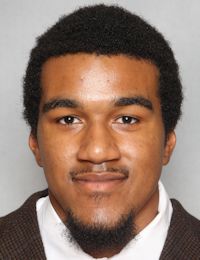 Vic Beasley
RS Jr. Defensive End
#3 6-3, 225
Adairsville, GA
View Full Profile – Clemson head coach Dabo Swinney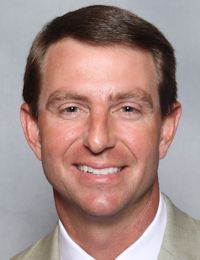 Dabo Swinney
Head Coach
View Full Profile , in his post-spring press conference, said that Beasley "is our best player." He probably meant on just the defense, but that's high praise for the former tight end-linebacker prospect who didn't find a home at defensive end until last season. He led the team with eight sacks in 2012 – good for 4th in the ACC – but many still thought that Beasley would be nothing more than a nice backup to Corey Crawford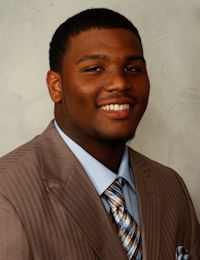 Corey Crawford
Jr. Defensive End
#93 6-5, 270
Columbus, GA
View Full Profile next season. However, he returned not one but two interceptions for touchdowns during the spring, and caused havoc in almost every scrimmage situation. As a result, he has been listed as the starter at one of the end spots. Beasley told us he hopes to be closer to 245 pounds once the season starts.
Defensive coordinator Brent Venables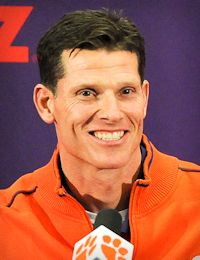 Brent Venables
Defensive Coordinator / Linebackers
View Full Profile said Beasley is still learning, but has a chance to be special.
"He's still learning, trying to develop a foundation of football, what it means to be a football player, how you study the game, how you go to practice every day, compete, where you put your eyes and how you get in a stance," Venables said. "He had to start from the ground up, literally.
"He's better, and as much as anything he's more consistent with his attitude. He's competitive. He's attempting to gain weight that he needs. That's going to help him be a more powerful, disruptive and productive player. I think he's starting to understand how to watch video and how to critique himself, and I think he's holding himself to a different level of accountability. Can he continue to do that the rest of spring and into the summer and into fall camp? We hope so."
*SAFETY Robert Smith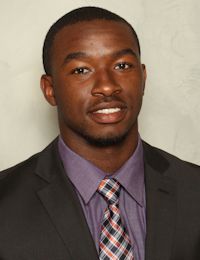 Robert Smith
Jr. Safety
#27 5-11, 210
St. George, SC
View Full Profile – Smith saw more action at safety as a freshman than he did as a sophomore, and fell off the radar screen of many folks as a result. However, Venables said that Smith was his most consistent secondary player during the spring, and will form with Travis Blanks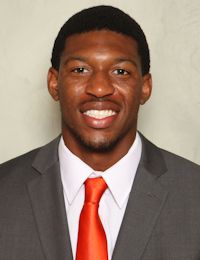 Travis Blanks
So. Defensive Back
#11 6-1, 190
Tallahassee, FL
View Full Profile to give the Tigers a hard-hitting pair of safeties. Smith was one of the most prolific high school quarterbacks in South Carolina history – he had more than 11,000 yards during his high school career – but came to Clemson as a defensive player. He quickly found out that playing safety in high school is different than in college, but appears to have mastered Venables' scheme.
Swinney said Smith will open a lot of eyes this fall.
"He's waited his turn," said Swinney, "Just waiting for (Jonathan) Meeks and (Rashard) Hall to get out of here."
*DEFENSIVE TACKLE Grady Jarrett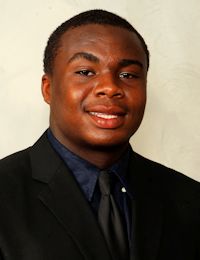 Grady Jarrett
Jr. Defensive Tackle
#50 6-1, 290
Conyers, GA
View Full Profile – One of Clemson's defensive coaches told me that Jarrett is Clemson's best defensive player, and that it isn't even really close. Jarrett burst onto the scene last season and was voted co-defensive MVP by the coaches. He continued his strong play in the bowl game, so his playing well isn't really a surprise. However, in talking to a lot of people close to the program, he made even bigger strides during the spring and is poised to become even more of a force in the middle. He has good genes – his dad is former Atlanta Falcon Jessie Tuggle – and a strong work ethic. He doesn't have the prototypical size - he barely breaks six feet tall – but his combination of strength and leverage allow him to get under the pads of opposing linemen.
*LINEBACKER Kellen Jones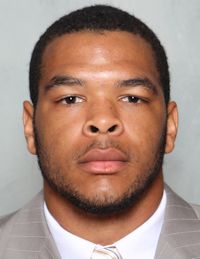 Kellen Jones
Jr. Linebacker
#52 6-1, 215
Houston, TX
View Full Profile – For Jones, it's only a matter of time before he becomes a fan favorite. Jones started out at Michigan, transferred to Oklahoma and played one season for the Sooners before transferring to Clemson and sitting out last season. He turned heads while playing the role of opposing defensive ends on the scout team, and he made some big plays this spring, including a big interception return during the spring game. He has battled Spencer Shuey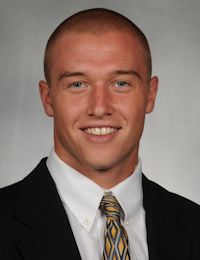 Spencer Shuey
RS Sr. Linebacker
#33 6-3, 230
Charlotte, NC
View Full Profile for the job at the WILL linebacker spot – on the outside – this spring, and Shuey came away as the starter. But every coach I've talked to raves about Jones' hitting and playmaking ability. He just seems to have a knack for finding the football and making explosive plays. We heard much of the same stuff about Lateek Townsend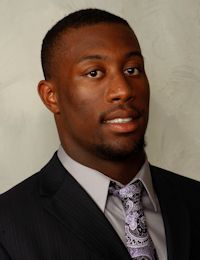 Lateek Townsend
Linebacker
#20 6-2, 215
Bennettsville, SC
View Full Profile last spring, and he never saw the field before leaving the program in January. Jones is a different case, however. He is more mature and understands Venables' system.
Jones told me he will work hard on different things over the spring.
"I want to improve everything - my game, my knowledge, my conditioning," he said. "I need to continue to work to improve my pass coverage. Those are the things I'll be working on. I want there to be no excuses for me not to be on the field. If at all possible, I want to be on that field. I didn't know the WILL at all going into the spring. It was a total change for me. Now I know four positions and that can only help me. Once I get more experience at WILL, I'll have the same comfort level there that I do at MIKE. I want that starting position and I'm trying to earn it. But I've got to improve my knowledge of the position and play with the right technique. I had some errors on film and I've got to work more on my pass-drops, too."
*DEFENSIVE TACKLE D.J. Reader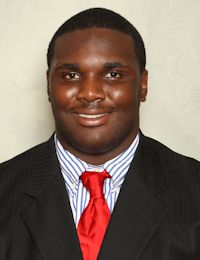 D.J. Reader
So. Defensive Tackle
#48 6-3, 335
Greensboro, NC
View Full Profile – Reader split time with the baseball team during spring practice, but playing two sports didn't seem to hurt his production as he picked up where he left off following a freshman campaign that saw him log over 200 snaps. He moved the pocket against LSU in the bowl game, and has a knack for rushing the passer from the interior of the line. Like Jarrett, Reader has a chance to be special. He told us during the spring that he currently weighs in at 324 pounds, and hopes to play somewhere around that weight this season. His blend of size and athletic ability make him a nightmare for opposing offenses.

Tags:
Brent Venables
,
Corey Crawford
,
D.J. Reader
,
Dabo Swinney
,
Grady Jarrett
,
Kellen Jones
,
Lateek Townsend
,
Robert Smith
,
Spencer Shuey
,
Travis Blanks
,
Vic Beasley