| | |
| --- | --- |
| Shuey takes advantage of "his time" to make the big stop | |
---
| | |
| --- | --- |
| Saturday, October 6, 2012 9:01 PM | |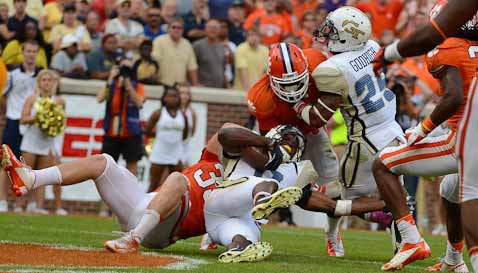 CLEMSON- Spencer Shuey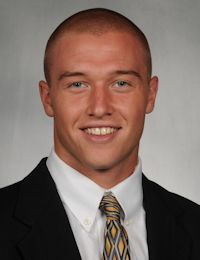 Spencer Shuey
RS Jr. Linebacker
#33 6-3, 230
Charlotte, NC
View Full Profile was told by defensive coordinator Brent Venables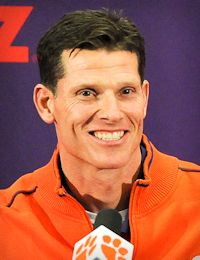 Brent Venables
Defensive Coordinator / Linebackers
View Full Profile that Saturday was "his time" to go out and make a play.
Shuey, playing much of the second half in place of starter Stephone Anthony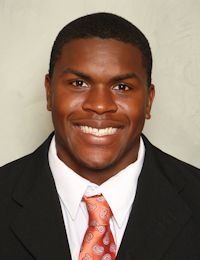 Stephone Anthony
So. Linebacker
#12 6-3, 235
Polkton, NC
View Full Profile , took Venables' words to heart.
With the Georgia Tech Yellow Jackets pinned on their own two-yard line after Spencer Benton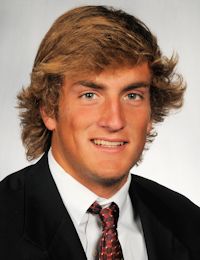 Spencer Benton
RS Sr. Punter / Kicker
#13 6-1, 195
Myrtle Beach, SC
View Full Profile 's kickoff was fumbled by the returner, Shuey knew that not only was it his time, but the Clemson defense knew the time to draw blood was upon them.
On second-and-ten with the Jackets backed up in their own endzone, Shuey essentially sealed Clemson's 47-31 victory by reading the pitch to A-back Orwin Smith and tackling him in the end zone for a safety, Clemson's first safety since 2008 against S.C. State.
Shuey said that having the Yellow Jackets pinned on their own goal line, the defense knew that it was their time step up and make a play.
"Once we saw that they pinned them down near the one-yard line, we knew that we had the opportunity to make a big play," Shuey said after Saturday's game. "We knew that they were probably going to run the ball so we were able to step up and make the play as a defense."
Shuey has played primarily as a physical presence on the other goal line – as teams are about to score – but didn't mind playing on the other side of the field.
"It was a little different, but definitely awesome just knowing that you have a chance and that you have them backed up instead of them having us backed up is a good feeling," he said. "We knew that we could definitely draw blood at that point."
Shuey was supposed to read the flow of the guards and get the pitch-man, and he said that once he saw Washington pitch the ball, he knew that he had the chance for the safety.
"We got the call. The first thing is to get the formation, set it, get lined up and just do my job," Shuey said. "I have to key what I'm supposed to and try to get a good jump. I'm just looking through the guards and reading the flow of the line, looking for any pullers. From there, I just look outside and run to the pitch.
"Once I saw that the quarterback pitched the ball and I had a good angle on him, I knew that there was a good chance to get him behind the goal line. I'm glad that it played out that way."
On the previous play, Georgia Tech quarterback Tevin Washington tried to dump the ball off to A-back Orwin Smith, but the pass never made it out of the end zone and bounced in and out of the hands of defensive end Corey Crawford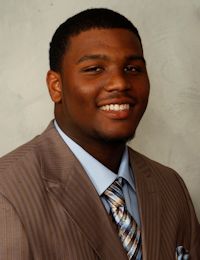 Corey Crawford
So. Defensive End
#93 6-5, 270
Columbus, GA
View Full Profile .
Shuey said that after the near interception, the motivation and intensity among the defense had never been greater.
"That was awesome," Shuey said. "It's a huge stop anytime you can end a play without them gaining any yards and possibly an interception. The crowd went crazy and that just got us even more motivated and gave us more intensity."
Going into Saturday's game, Shuey had only played 85 snaps, but he knew that this was his time to prove himself.
"He [Venables} told me that it was my time and I've been preparing all week," Shuey said. "I finally got the chance and I was happy I was able to step up. I was glad that I prepared as well as I did this week."