---
| | |
| --- | --- |
| Tuesday, December 11, 2012 8:58 PM | |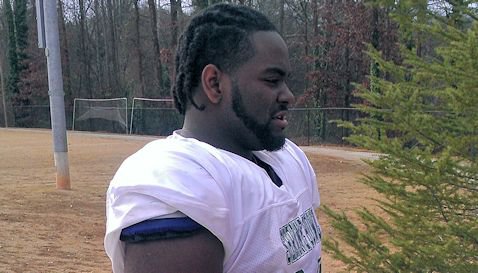 SPARTANBURG – The first thing I noticed as I entered the practice fields at Spartanburg High School Tuesday morning was the pop of pads, and it sounded like an intense practice as both North Carolina and South Carolina prepare for this weekend's Shrine Bowl of the Carolinas.
What I found unusual about the sound was that these practices are usually not as intense as you would regularly see – these kids mostly have collegiate offers, and no one wants to get hurt in what amounts to an exhibition game.
However, I quickly noticed that the sound was coming from the South Carolina side of the practice field, where Hanna linebacker and 2013 Clemson commit Ben Boulware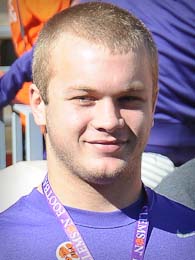 Ben Boulware
Outside Linebacker
6-1, 230
Anderson, SC
View Full Profile was doing his best Ray Lewis impersonation.
Boulware was not only driving offensive players out of bounds, he was being as physical as the coaches would let him, and it was obvious that Boulware is one of those linebackers who not only welcomes contact, he seeks it out.
Boulware was daring any receivers to come over the middle during 7-on-7 drills.
He later told me that he was trying to get his fellow linebackers to hold up the offensive players so he could finish them off.
"Most defensive players love it," Boulware said of the contact. "Some of the receivers don't like it, but that is how I play. I want the other linebackers to hold them up so I can hit them. Some of these dudes are still kind of banged up, but I am fresh. I feel good."
Other observations from Tuesday:
*I will start with Tyrone Crowder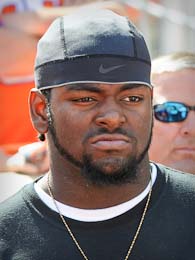 Tyrone Crowder
Offensive Guard
6-2, 315
Rockingham, NC
View Full Profile , the offensive line prospect out of North Carolina who has narrowed his list of schools down to just Georgia and Clemson. I saw Crowder in June at Dabo Swinney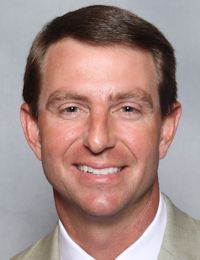 Dabo Swinney
Head Coach
View Full Profile 's camp, and it looks like he is carrying a few extra pounds since I saw him last. He worked exclusively at left tackle in the morning session, but Clemson projects him as a guard. Another thing I noticed was that the extra weight didn't seem to bother him too much – he was moving around pretty good. He was opening up some huge holes during drills.
*I didn't get to see a lot of Jadar Johnson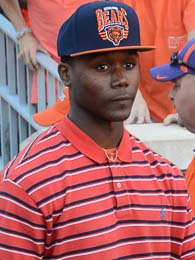 Jadar Johnson
Defensive Back
6-1, 180
Orangeburg, SC
View Full Profile during my time watching South Carolina, but I did like what I saw out of him in a short time. He had one battle with Georgia commit Tramel Terry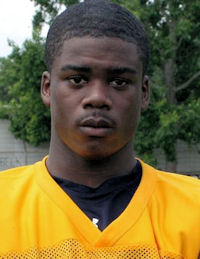 Tramel Terry
Wide Receiver
5-11, 170
Goose Creek, SC
View Full Profile that drew a lot of attention, a battle that Terry won by using a stiff arm.
*Speaking of Terry, I hate that Clemson missed out on him. I only watched him for a few plays, but the talent is unmistakable.
*I watched Dane Rogers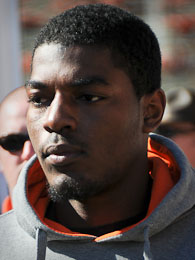 Dane Rogers
Defensive End
6-3, 245
Shelby, NC
View Full Profile and came away impressed – this was the first time I had seen him on the football field in person – even though it looked like he was also carrying some extra weight. Turns out it is good weight, however. He later told me that when he was at Clemson back in June, he weighed in at 235 pounds, but now packs a solid 253 pounds on his frame. He told me that is where the Clemson coaches want him, and that is a great size for an end. He said that Marion Hobby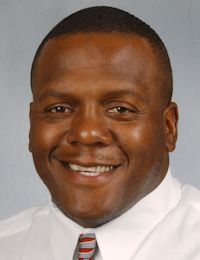 Marion Hobby
Assistant Coach / Defensive Ends
View Full Profile told him he wants him to play right defensive end, which is over the left tackle, and a position that saw Corey Crawford and Vic Beasley manned this past season. Rogers certainly has the size to make an impact.
*Clemson WR commit Mike Williams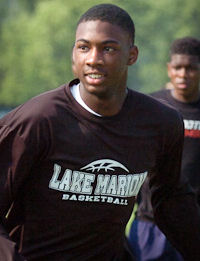 Mike Williams
Wide Receiver
6-5, 205
Holly Hill, SC
View Full Profile had a nice leaping catch in the morning session. He is tall, and uses his frame well to jump over smaller defenders. He also showed some pretty good hands during sideline passing drills.