| | |
| --- | --- |
| Shrine Bowl Practice Observations - Day One | |
---
| | |
| --- | --- |
| Monday, December 15, 2014 1:59 PM | |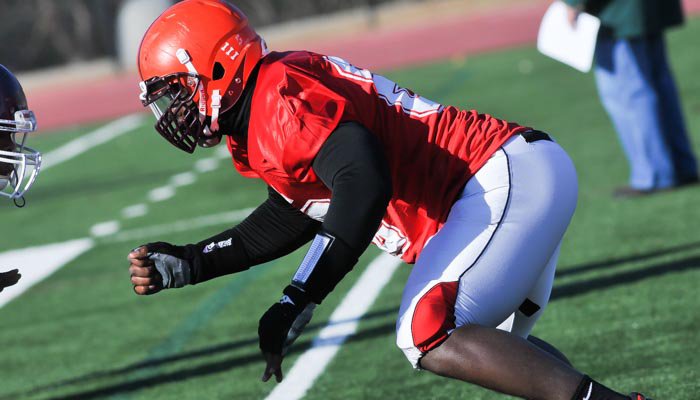 SPARTANBURG – The Joker was in rare form Monday morning.
The first practice for this week's Shrine Bowl of the Carolinas got underway at Spartanburg High School, and new Clemson commit Albert Huggins

Albert Huggins
Defensive End
6-3, 280
Orangeburg, SC
ESPN:


View Full Profile was the star of the show. In more ways than one.
The 4-star defensive lineman out of Orangeburg-Wilkinson committed to the Tigers last Friday, and while he hasn't had the chance to spend a lot of time around his South Carolina teammates they all knew who he was.
South Carolina head coach Ben Freeman out of Pelion – former Clemson center Dalton Freeman's dad – told us before the start of practice that Huggins was already a team favorite and was doing everything he could to keep his teammates loose.
At one point, he was snapping the football to Kelly Bryant

Kelly Bryant
Quarterback
6-4, 205
Piedmont, SC
ESPN:


View Full Profile , and at another point he was endeavoring to teach all of the defensive backs about pass coverage.
Fellow Clemson commit Kaleb Chalmers

Kaleb Chalmers
Cornerback
5-11, 170
Greenwood, SC
ESPN:


View Full Profile broke into a big smile when Huggins' name was mentioned, and Huggins himself admitted that he is being called The Joker.
The soft and fuzzy side disappears, however, when Huggins is on the field. Several times Monday morning he matched up against future Clemson teammate and Boiling Springs offensive lineman Noah Green

Noah Green
Offensive Tackle
6-5, 275
Boiling Springs, SC
ESPN:


View Full Profile and both players won their share of battles. Huggins told us afterward that Green "is a great player and going up against him all week is just going to make me better."
Clemson has a winner – in more ways than one – in Huggins. We nabbed a lengthy interview with Huggins, which we will run later this week.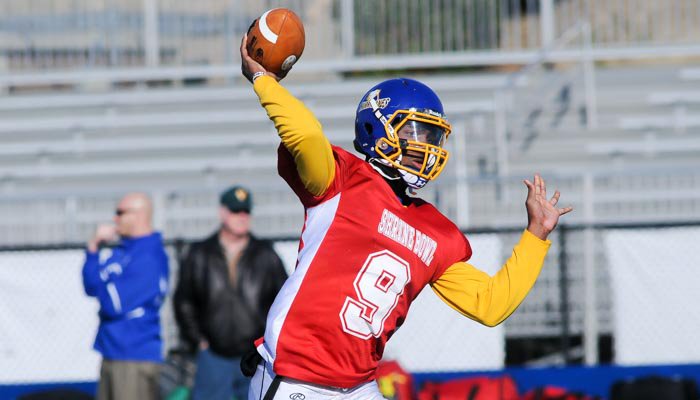 Kelly Bryant
The former Wren signal caller showed no ill effects from the high ankle sprain he suffered against Emerald in the state playoffs, and it's interesting to note how much Bryant looks like current Clemson quarterback Deshaun Watson when he's out on the field.
The difference is that Watson may be a 215-pound type of player, while Bryant looks like he can get in the 230-pound range.
I spoke with Wren head coach Jeff Tate about Bryant at the practice and asked him about the perception that Bryant is a "project" and won't be able to compete for a spot on the 2015 roster. Tate scoffed at the notion.
"When you look out there and you see the quarterbacks, which one of them looks like a quarterback? He's tall, he's athletic, he can run, he can throw and he's intelligent," Tate said. "The people who think he isn't ready fall into two categories – they either haven't seen him play or they don't know the game of football. And he's an even better kid than he is a football player."
Bryant showed good accuracy on his deep ball and the arm strength was definitely there. However, each of the quarterbacks complained that their accuracy was going to suffer because all of the footballs were brand new – one coach on the sidelines laughed as one pass sailed high and said, 'those quarterbacks love an old ball. One that is broken in.'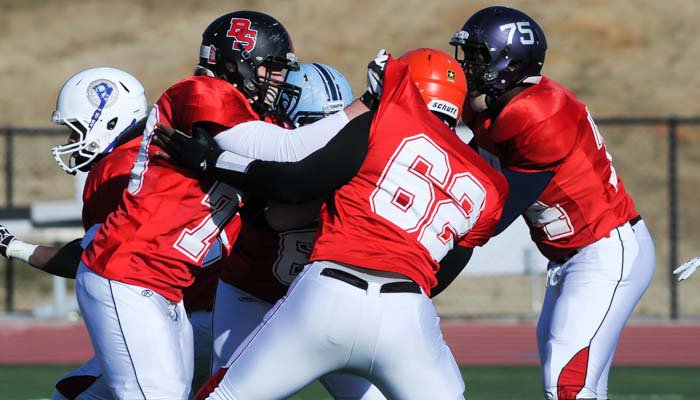 Noah Green
Huggins can walk off the field and find his smile. Green never smiles, and even his quarterback at Boiling Spring – Daniel Thompson – tells people that he doesn't like to talk or even look at Green before or during a game. Green has that scowl you like in an offensive lineman, and he has an edge when he's out on the field. I haven't had a chance to see him play a lot, but I liked his footwork and how he used his hands during the morning session. In fact, it was a lot of fun watching Green line up at a tackle spot and South Carolina commit Zack Bailey

Zack Bailey
Offensive Tackle
6-5, 300
Summerville, SC
ESPN:


View Full Profile line up at guard. At one point, the duo put a double-team on Huggins and it makes you wonder about the possibilities if Clemson could have managed to nab Bailey. Out of all the players we looked at Monday, he was one of the top three that stood out. Green was also in that mix.
Funny stuff
Any time you have players trying to learn a new system, there is bound to be some confusion. At one point, a South Carolina defensive coach hollered, "ok, we are going with the White Group here. White Group!!" At that point, one of the linebackers turned around and screamed back, "What does that even mean??" The sidelines erupted in laughter.
Kaleb Chalmers
Chalmers told us he is at 90 percent as he recovers from a knee injury, and he looked good in coverage drills. He matched up against Greenwood's Markeyvious Adams and Dorman's J.J. Arcega-Whiteside (headed to Stanford) and more than held his own. He looked great in the back-pedal and never hesitated in his cuts. He also had two interceptions.
Amir Trapp
The son of Clemson's James Trapp was also impressive during the session – he looks a little bigger than he did during the season, and looked like he was the best cover corner in the group. Trapp has a chance at a grayshirt at Clemson. His father was on hand to watch the session, and from everything we are hearing Trapp will likely follow in his father's footsteps and head to Clemson.
Tavien Feaster

Tavien Feaster
Running Back
6-0, 190
Spartanburg, SC
ESPN:


View Full Profile
No, the Clemson target wasn't on the field (he's still a junior) but did make his way down to the sidelines for a few minutes. When Spartanburg coach Chris Miller saw Feaster, he immediately inquired how he was out of class and Feaster replied that he had gotten a 93 in the course for this semester and was allowed to leave early. The news of the 93 earned him a hug from Miller.
Shaq Crouch
Another kid I really liked was offensive lineman Shaq Crouch out of Johnsonville. He wasn't on the same tier as Bailey or Green, but at 6-4, 339 pounds he moved really well and showed a nice kick step. He has been offered by East Carolina, but one of his coaches told me he will probably have to go the junior college route because of grades. He will be one to watch in a few years.