| | |
| --- | --- |
| Shrine Bowl: Coaches talk Clemson commits | |
---
| | |
| --- | --- |
| Friday, December 19, 2014 7:01 AM | |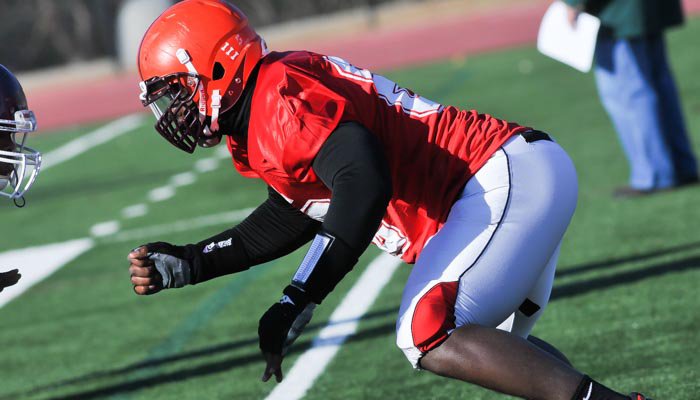 SPARTANBURG – Practice for Saturday's Shrine Bowl of the Carolinas has wrapped up, and as promised I have a few more tidbits to pass along before we get into the bulk of the player interviews.
It seems like everything we've written or talked about this week somehow starts with defensive tackle commit Albert Huggins

Albert Huggins
Defensive End
6-3, 280
Orangeburg, SC
ESPN:


View Full Profile , who has been a leader of the South Carolina squad this week. I've had players tell me that Bert is never quiet and never still, and that someone should have had a video camera rolling when the teams went bowling earlier this week.
I have a few more Huggins stories to share, and I figured I would let two of his coaches tell their favorite stories from the week. We start with head coach Ben Freeman, who told TigerNet that Huggins was already in rare form Sunday night.
"Probably the best one was from Sunday night. They were in their rooms at 11 - they don't have to go to bed right then - but the security people were out in the hall," Freeman said. "About 11:15 they were still sitting out there, and they heard a door shut. They looked up, and it was Albert and he was standing there in his full uniform. He said, 'Alright, I wanna know how I look. How do I look?' He had his full uniform on and he was ready to go. He is a vocal leader and he keeps it light and he is just a lot of fun."
Chapin's Justin Gentry is Huggins' position coach this week, and he said Huggins has kept things lighthearted all week.
"The other night he came and tucked me in. He came in and knocked on the door, and he said, 'Coach, I couldn't go to bed without coming and telling you good night.' He is just a funny kid and I love to be around him," Gentry said. "I think if you asked all 43 players and every coach they would tell you they had a funny story about Albert."
It hasn't been all fun and games with Huggins, however, as Gentry can attest.
"He has great leadership. He takes everything in stride," Gentry said. "He is just a fun guy to be around. What he does on the field is amazing. He is quick and he has probably the best hands I've seen in a defensive lineman since I've been coaching. And his energy level adds to his motor, and he has a great motor. Combine all of that together and put it in his strength and size and he is a heck of a football player."
Freeman agrees.
"Albert is so explosive coming off the ball. He has that first step quickness and he has the power to go with it. It's a great combination," Freeman said.
Freeman also had good things to say about the other Clemson commits, as well as walk-on target Amir Trapp.
Kelly Bryant

Kelly Bryant
Quarterback
6-4, 205
Piedmont, SC
ESPN:


View Full Profile
"I have seen him progress each practice. He is getting the ball off a little bit quicker and is anticipating a little bit better. I think his timing is coming around really - he is learning the timing of the receivers. He looked good and has gotten better every day."
Kaleb Chalmers

Kaleb Chalmers
Cornerback
5-11, 170
Greenwood, SC
ESPN:


View Full Profile
"Kaleb - we tried to double move him there at the end of one practice and he sat right there on it. He is looking pretty good. You can teach the other parts, but he has those instincts to hawk the ball. He also anticipates what the routes are going to be and that is strong there."
Noah Green

Noah Green
Offensive Tackle
6-5, 275
Boiling Springs, SC
ESPN:


View Full Profile
"Noah has done a really solid job. We have swung him over to the right tackle, too, and he has played both sides for us. It is nice to have one that can do both. I think he will be a left tackle on the next level. I think he can probably play right - he told us he started out at right tackle as a sophomore so he has played there a little bit - but I think left is where he feels most comfortable."
Amir Trapp
"Amir is one of the best cover corners. He isn't big and you think you might can pick on him with some bigger receivers, but he covers them just like he would somebody his own size. I've been really impressed with him. We knew he could cover, but I am even more impressed with him when I see him in person."