| | |
| --- | --- |
| Scouting the NC team at the Shrine Bowl | |
---
| | |
| --- | --- |
| Friday, December 16, 2011 3:18 PM | |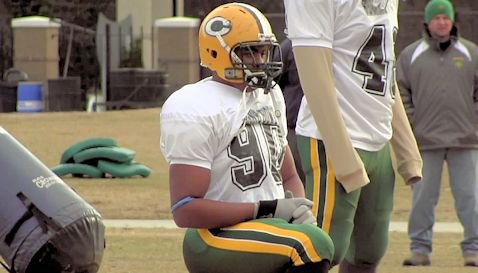 The Shrine Bowl of the Carolinas will be played on Saturday at Gibbs Stadium in Spartanburg, and several Clemson commitments and prospects will be on display.
Those same players have been on display this week at the Shrine Bowl practices this week at Spartanburg High School, and it's always a pleasure to go out there and switch between the two fields (SHS actually has three full-size practice fields, including one turf field that is extremely nice) to watch the teams practice.
You can see all the video in the world, but until you actually see a player in person, you don't get a sense of what each player really brings to the table.
Let's take a look at players from North Carolina first, and we will do South Carolina in another article:
WR Germone Hopper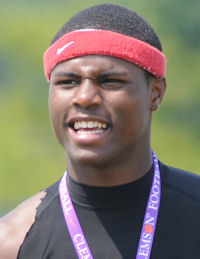 Germone Hopper
Athlete
6-0, 175
Charlotte, NC
View Full Profile : I got to watch Hopper at Dabo Swinney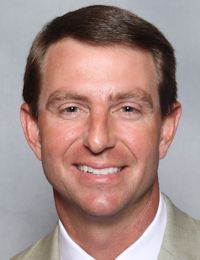 Dabo Swinney
Head Coach
View Full Profile 's camp this past summer, and was already impressed. This week, he showed me even more. There is no denying how fast he is, and practically scoots all over the field. North Carolina head coach Mark Barnes told me that he was surprised at how well Hopper catches the ball. He said that when you have a "track guy" like Hopper you expect the speed, but he has been impressed with how Hopper catches the ball, runs his routes and actually blocks out on the perimeter. I like how he has great hands on the deep balls, but he also does a great job on the short stuff. He is going to be a playmaker.
DT Carlos Watkins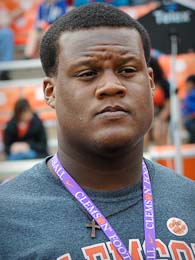 Carlos Watkins
Defensive Line
6-4, 285
Forest City, NC
View Full Profile : Wow. Double wow. I had that same reaction after watching Jadeveon Clowney at the Shrine Bowl last year. And I had it watching Watkins this year. Granted, the two are different types of players and play different positions, but Watkins has that same wow factor to me. Several other players have told me that they think Watkins is one of the better players on the team, if not the best, in terms of being able to combine athletic ability and physicality. It seems like he is in the backfield on every single play. He has a tremendous first step and I think he uses his hands and strength to bull-rush offensive linemen really well. He is playing defensive end this week, but will play inside at Clemson. I can definitely see him being a contributor next season for the Tigers.
RB Todd Gurley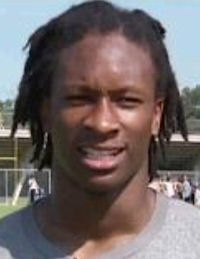 Todd Gurley
Running Back
6-1, 200
Tarboro, NC
View Full Profile : Gurley has been slowed this week by sore ankles, but I still like what I see out of this kid. He has done a lot of inside work, and I like his size (6-1, 195, but he looks like he is over 200 pounds). He told me this week that one of his favorite players is former Tiger C.J. Spiller, but Gurley somehow reminds me more of a taller Andre Ellington in how he reads his blocks and makes his cuts. There are a lot of backs who are great in high school but struggle early in their collegiate careers because they can't read the defense, follow blocks or make the cuts and they wind up dancing instead of running. Gurley is a runner. The Tigers lost Demont Buice (who will transfer) earlier this season and the status of Mike Bellamy is unknown – Gurley would be a great fit in Chad Morris' offense.
DL D.J. Reader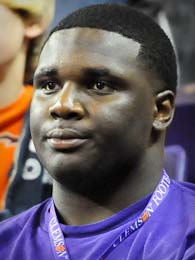 D.J. Reader
Offensive Line
6-4, 330
Greensboro, NC
View Full Profile – It has been hard to get a gauge on Reader this week because he is playing offensive line for the North Carolina squad, but will play defensive line in college. One thing I do like about Reader is that he is big (over 300 pounds already) and he doesn't mind getting a little bit nasty with people. In fact, he looks like he loves mixing it up and he told me that he loves former Auburn Tiger and current Detroit Lion Nick Fairley and how he played. Give me a big ole kid with a nasty demeanor on my defensive line any day.
DE Jonathan Bullard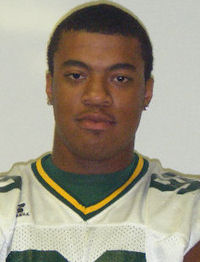 Jonathan Bullard
Defensive Line
6-4, 250
Shelby, NC
View Full Profile : I knew Bullard was good. I just didn't know he was this good. I was asked by one of my friends to describe him last night, and the only word I could think of was "unstoppable." He really has the bull-rush technique down to a science, and it's obvious that he is bigger, stronger and more athletic than any of the kids he is playing against in the Shrine Bowl. College will be a different story, and he will have to learn more technique in order to be a dominant player, but I saw signs of that this week. He uses a little counter-move and swim move that need work, but can be refined with repetition. He has the size and athletic ability to be dominant no matter where he plays – inside or outside – but he said he likes to play outside and he is definitely a difference-maker out there. Again – different than Clowney in that he is thicker with a tad less speed and quickness, but not much. He is another one that I can see being a major contributor no matter where he ends up next year.
P/K Bradley Pinion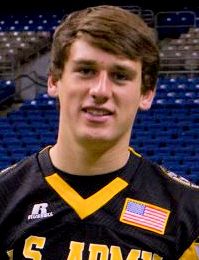 Bradley Pinion
Punter / Kicker
6-6, 220
Concord, NC
View Full Profile : I think Bradley Pinion is going to be a valuable weapon for the Clemson Tigers over the next four seasons. He has a big-time leg, and figures to be the favorite for the punting job next year. He is coming into Clemson in early January, so he will have all of spring practice, summer workouts and fall camp to get a better grasp on the job. He is also very adept at kicking off, as he showed a few times during practice this week. I asked him what he thinks is his average placement on a kickoff from the thirty-yard line, and he said four or five yards deep in the end zone. And he does it consistently, which is what you need out of your kickoff guy. Not sure if he will usurp current kickoff guy Spencer Benton [who is also valuable as a tackler] as early as next year, but he will give him a run for his money.
OTHERS: One kid I wish Clemson had more of a chance with is Durham (NC) Hillside LB Jamal Marcus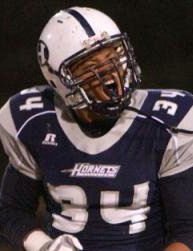 Jamal Marcus
Defensive Line
6-2, 220
Durham, NC
View Full Profile . He is looking at North Carolina, Ohio St., Auburn and East Carolina. He is a solid 6-2, 220-pounder who is explosive off the edge and has shown he is a great pass rusher from the outside. He also does well in coverage and doesn't mind sticking his nose in on running plays.