| | |
| --- | --- |
| Roper leads Tigers over Florida A&M | |
---
| | |
| --- | --- |
| Saturday, December 15, 2012 10:00 PM | |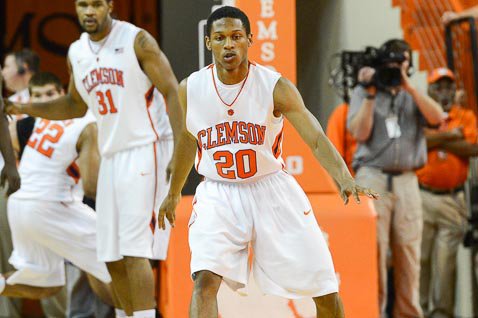 CLEMSON – Jordan Roper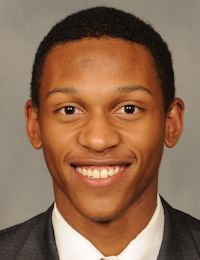 Jordan Roper
Fr. Guard
#20 5-11, 165
Columbia, SC
View Full Profile received his first career start against Florida A&M Saturday night, and he made the most of his opportunity.
Roper scored a career-high 16 points and hit two 3-pointers as Clemson pulled away in the second half to help lead the Tigers (6-3) to an 80-57 victory over the Rattlers (4-7) in front of a sparse crowd at Littlejohn Coliseum.
The Columbia native and Irmo High graduate hit 4-of-5 shots from beyond the arc and was 6-of-8 from the field overall in 30 minutes of action.
Roper led all Clemson scorers, while Adonis Filer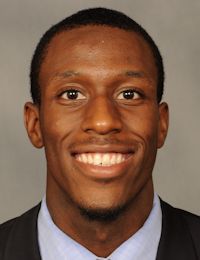 Adonis Filer
Fr. Guard
#3 6-2, 190
Chicago, IL
View Full Profile added 14 points; Devin Booker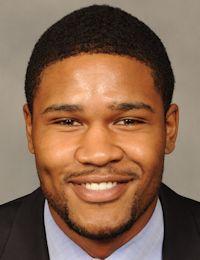 Devin Booker
Sr. Forward
#31 6-8, 250
Whitmire, SC
View Full Profile had 12 points and K.J. McDaniels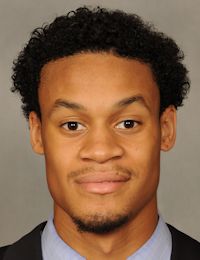 K.J. McDaniels
So. Forward
#32 6-6, 200
Birmingham, AL
View Full Profile chipped in 12 points despite playing with a stomach ailment. Milton Jennings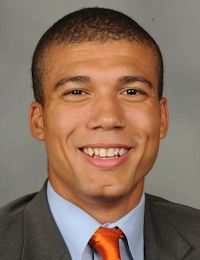 Milton Jennings
Sr. Forward
#24 6-9, 225
Summerville, SC
View Full Profile had 11 rebounds, while Rod Hall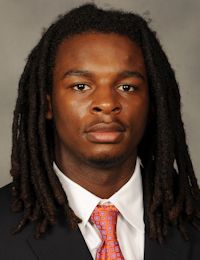 Rod Hall
So. Guard
#4 6-1, 210
Augusta, GA
View Full Profile had 10 assists. Reggie Lewis scored 26 points for FAMU.
Roper said he knew he would get the start during Thursday's practice, when head coach Brad Brownell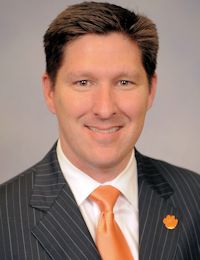 Brad Brownell
Head Coach
View Full Profile had him work with the "orange" group.
"It meant a lot to me, to play with those guys," Roper said. "I am just here to do anything to help our team win. I think I handled it pretty well. I had a few turnovers but I think I handled it well. I think I am getting better defensively, and the coach is seeing that and he trusted me to come out and play with those guys. But coming out and getting those first shots up and seeing them go in was big for me."
Clemson head coach Brad Brownell said he got what he expected out of the freshman.
"He made shots, which is good to see," Brownell said. "He has to continue to get better defensively. He plays with confidence, and our guys feel like he is a guy that can make some shots for us, and that is good. It was a looser game, so there were more shots to be had, but to his credit he knocked them down. That is something we desperately need."
Roper said that he wants to be a player that can make things happen.
"I see my role as being that guy that can make things happen on the offensive end and not be a liability on the defensive end," he said. "I want to be a good defensive player like the rest of the guys, but I think I can be that guy that can make things happen."
The first half was a sometimes ragged, sometimes frantic affair that saw plenty of highlight plays but also saw plenty of mistakes as Clemson raced out to a 41-31 lead.
The Rattlers knocked down a 3-pointer for a quick 3-0 lead, but the Tigers rattled off nine consecutive points, the run ending on an alley oop from Hall to McDaniels. The teams traded baskets for much of the next 10 minutes, but Clemson claimed its first double-digit lead of the half when Hall grabbed a loose ball on the defensive end, raced down the court with McDaniels on his hip and then bounced the ball off of the backboard so McDaniels could slam it home. He did, and Clemson led 25-15 with 7:51 remaining.
However, Reggie Lewis kept the Rattlers in the game, and he knocked down two 3-pointers to bring A&M to with three at 26-23 barely a minute later. Lewis finished the first half with 19 points.
However, McDaniels had a
Any worries that A&M would stay in the game were dispelled early in the second half as Clemson went on a 9-0 run in the first 3 ½ minutes of the second half to go up 50-31, and later went on an 11-2 run that extended the lead to 70-39 with just over ten minutes remaining in the half. That 31-point margin would be Clemson's largest lead of the night.
Roper hit a 3-pointer from the right wing with 8:06 remaining that gave Clemson a 30-point lead at 73-43.
Brownell said it was a good win considering the circumstances.
"I thought we played pretty focused," he said. "It was a good win for our guys coming out of finals and we had a busy week. It was one of those games where you can lose your discipline a little bit and have some bad habits because it feels like a pick-up game. But I thought we came out in the second half and did a good job of establishing the tone."
Clemson returns to action this Wednesday night, traveling to Coastal Carolina in a 7 p.m. start.
If you can't see the PDF below, click here to open it.