---
| | |
| --- | --- |
| Friday, August 2, 2013 10:14 PM | |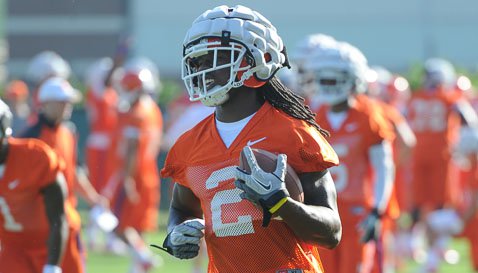 Dabo Swinney practice comments

Josh Watson interview

Ryan Norton interview

Brandon Thomas interview
CLEMSON – Primetime begins now.
The Clemson Tigers kick off the season at primetime on national television on August 31st against the Georgia Bulldogs, but Clemson head coach Dabo Swinney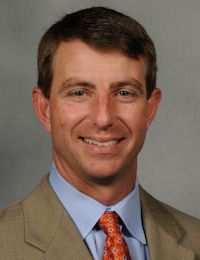 Dabo Swinney
Head Coach
View Full Profile said following Friday's practice that primetime began Friday, a phase that he hopes ends with a championship.
"We kind of talk about the journey. The first part of our journey was January to April and that was getting ready," Swinney told the media. "And then May to July was transformation- transforming our minds, our bodies, everything. We had a lot of guys transform this summer. And, yesterday started primetime. From now until October is primetime. If we do the things we want to do, then hopefully we can enter into that championship phase. It's one step at a time as we go through this journey. You really have to focus on where you are. They paid a price this summer. It shows in their physical number from strength and conditioning and nutrition. Lisa Chan our nutritionist did a great job. Our players really bought into to that whole part."
Swinney said that Friday's practice showed the players are focused on the task at hand.
"We want to have great tempo every day. We want to come out here with great focus and a sense of urgency," he said. "We have 127 days in front of us and this is day one. You've got to start somewhere. There's a lot of installation going on both sides, repping three groups on both sides. The thing I want to see is great energy, guys taking coaching, guys getting mental reps who aren't in. I thought we did a good job. I really like the look of our team.
I'll tell you what, our strength and conditioning staff and our nutrition staff-man what a great job they did this summer. We look good. I like the look in their eye. I like the looks of our young guys. We've got a lot of athleticism that just jumps out at you. We all know you don't play the game in shorts. Part of these first couple of days is them learning how to practice, where to go, learning our structure and the tempo that we practice at. I thought the veterans did a good job of setting the table today. We've got a whole lot of installation tomorrow."
He then said that the unquestioned leader of the team is senior quarterback Tajh Boyd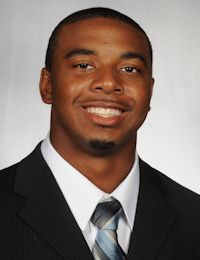 Tajh Boyd
RS Sr. Quarterback
#10 6-1, 225
Hampton, VA
View Full Profile .
"Tajh is the leader of the team. He has grown way beyond the leader of the offense," he said. "I've never had a third-year quarterback since I've been here. Today was fun. It's fun to have a guy out there that gets it, takes pride in his performance, takes pride in his preparation and really has a great grasp of what we're doing. Hopefully he will make others around him better. That's what the greats do."
Swinney said the players look the part of a championship club.
" Brandon Thomas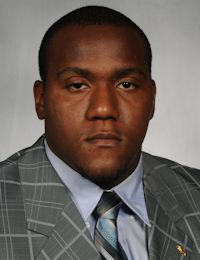 Brandon Thomas
Gr. Offensive Line
#63 6-3, 305
Spartanburg, SC
View Full Profile , Tyler Shatley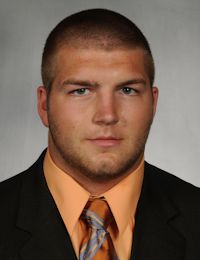 Tyler Shatley
Gr. Offensive Guard
#62 6-3, 295
Icard, NC
View Full Profile , Grady Jarrett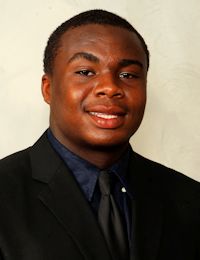 Grady Jarrett
Jr. Defensive Tackle
#50 6-1, 290
Conyers, GA
View Full Profile . Grady Jarrett looks like a professional wrestler," he said. "At 300 pounds, he looks great and is in great shape. Our linebackers look great. That doesn't just happen. They've really paid a price physically and nutritionally to come back and give themselves the very best chance they can to compete at the highest level. I've really pleased. Stanton Seckinger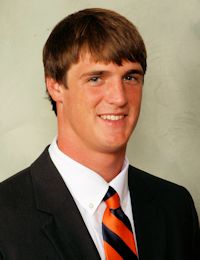 Stanton Seckinger
RS So. Tight End
#81 6-4, 210
Isle of Palms, SC
View Full Profile is at 235 or 236 pounds. We take the baton from those guys in the weight room and it's our turn to prepare them."
Other notes
On the wide receivers
"We've got four guys that we think are great players- Sammy, Martavis Bryant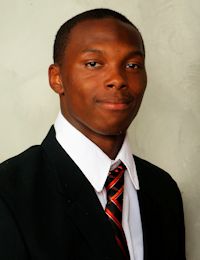 Martavis Bryant
Jr. Wide Receiver
#1 6-5, 200
Calhoun Falls, SC
View Full Profile , Charone Peake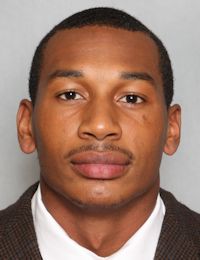 Charone Peake
Jr. Wide Receiver
#19 6-3, 200
Moore, SC
View Full Profile , and Adam Humphries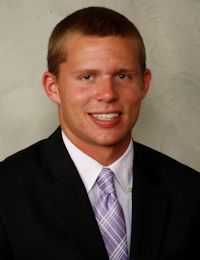 Adam Humphries
Jr. Wide Receiver
#13 5-11, 190
Spartanburg, SC
View Full Profile . Those four guys have played. They are juniors. This is their third year in the system. That's where it starts for us. Those are the guys that are going to have to get it done. Matt Porter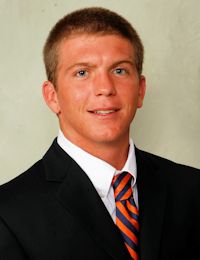 Matt Porter
RS Jr. Wide Receiver
#87 5-11, 190
Charleston, SC
View Full Profile is trusted by the staff. A couple of freshmen- we want to see where they can get too. Those four guys will get the majority of the snaps."
On the leaders of the team
"There were a bunch of guys. I thought the offensive line guys really came together over the summer. Tyler Shatley, Brandon Thomas, Eric Mac Lain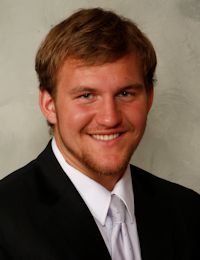 Eric Mac Lain
RS So. Offensive Line
#78 6-3, 260
Hope Mills, NC
View Full Profile , I thought those guys did a great job trying to lead. Martavis was awesome this summer. Roderick McDowell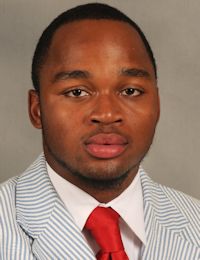 Roderick McDowell
Gr. Running Back
#25 5-9, 195
Sumter, SC
View Full Profile McDowell did a great job leading the backs. The whole group of linebackers did a great job. I thought Darius Robinson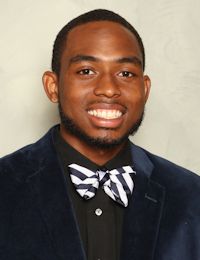 Darius Robinson
Cornerback
#8 5-10, 175
College Park, GA
View Full Profile and Martin Jenkins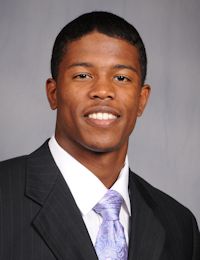 Martin Jenkins
RS Jr. Cornerback
#14 5-10, 180
Roswell, GA
View Full Profile and Travis Blanks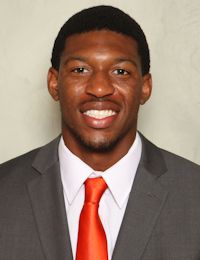 Travis Blanks
So. Defensive Back
#11 6-0, 190
Tallahassee, FL
View Full Profile and Robert Smith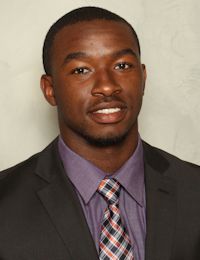 Robert Smith
Jr. Safety
#27 5-10, 210
St. George, SC
View Full Profile did a great job in the secondary. "
On the new Guardian Caps
"We are just trying them out to see how it works. You know in practice, all of our guys wear knee braces but don't wear them in games. We are just trying to get them to the games, because most of the injuries happen in practice. We will wear them every practice. Most of your competitiveness is in practice. They are hard to look at. They sure do look funny. Hopefully we get a few more guys to the game on game day because of it. I am anxious to see how they hold up when we begin contact."
On Martavis Bryant
"I have nothing but good things to say about Martavis Bryant. He was in the doghouse, and I was the biggest skeptic of all. But since January I am a believer because he has been completely consistent in everything. His teammates trust him now, and they have never trusted him. But you reap what you sow, and his first two years he reaped what he sowed. But since January he has been tremendous. He has been a fly on the wall, and he has handled his business like a man. But it is never too late to do what is right, and I have no doubt he will reap the rewards of his commitment. Sitting at home watching the bowl and seeing us win without him had something to do with it. Because of something silly. He finally realized we mean business and nobody is entitled or bigger than the program and you have to earn everything you get. Dwayne Allen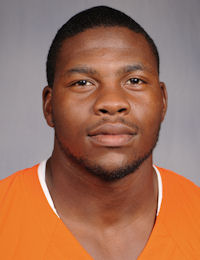 Dwayne Allen
Tight End
#83 6-3, 255
Fayetteville, NC
View Full Profile was the worst freshman I have been around since I've been at Clemson, maybe in my entire career, and look at him now. It just takes some guys a little bit longer. "
On the secondary
"They are a very athletic looking group, especially those guys in the secondary. It's night and day, just looking at them on the hoof. We've got good numbers. They've got the athleticism, the feet, the can all run. I really, really like the presence that we have. We've got a lot of coaching and a lot of teaching to do. We are definitely a better looking group in the secondary."

Tags:
Adam Humphries
,
Brandon Thomas
,
Charone Peake
,
Darius Robinson
,
Dwayne Allen
,
Grady Jarrett
,
Martavis Bryant
,
Martin Jenkins
,
Matt Porter
,
Robert Smith
,
Roderick McDowell
,
Stanton Seckinger
,
Tajh Boyd
,
Travis Blanks
,
Tyler Shatley