---
| | |
| --- | --- |
| Tuesday, February 12, 2013 4:41 PM | |
CLEMSON – Opening Day approaches, a time when winter tries to hold us in its icy grip, but warm days and the sounds of America's Pastime fill the air.
The Clemson Tigers are putting the finishing touches on their preparations for the 2013 baseball season, which begins Friday, and most of the sights and sounds of the game were evident at Doug Kingsmore Stadium.
There was the crack of the bat during BP, the sound of baseballs hitting gloves as dozens of players warm up before a workout and the click-clack of metal spikes on concrete. The only things missing were the fans, the umpires and the smoke curling up from the Cajun Café down the right field line.
The Tigers open play Friday at 4 p.m. in the opener of a three-game set against William and Mary. The Saturday game starts at 2 p.m. and Sunday's game is scheduled for a 1 p.m. start.
Clemson head coach Jack Leggett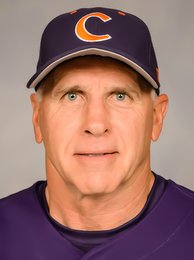 Jack Leggett
Baseball Head Coach
View Full Profile said the feeling of a new season never gets old.
"I'm looking forward to it, I'm excited about it and I think our kids are looking forward to playing somebody in a different color uniform when there is something on the line," Leggett said Tuesday. "We have been working on fundamentals and our rhythm and I think we are ready to go. Friday should be an exciting day for us."
Leggett said sophomore righthander Daniel Gossett

Daniel Gossett
So. RH Pitcher
#23 6-0, 160
Lyman, SC
View Full Profile will start Friday afternoon's opener, but the rest of the lineup was undecided after you get past Jon McGibbon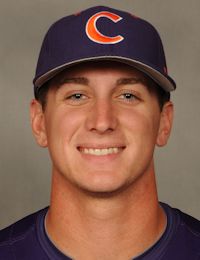 Jon McGibbon
Jr. 1st Base
#12 6-1, 210
Lindenhurst, NY
View Full Profile at first, Steve Wilkerson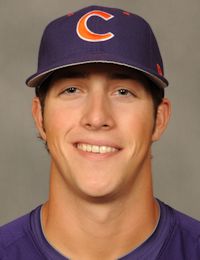 Steve Wilkerson
Jr. 2nd Base
#17 6-1, 185
Roswell, GA
View Full Profile at second and Thomas Brittle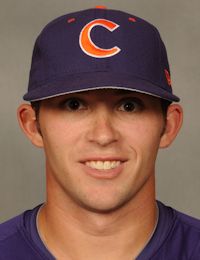 Thomas Brittle
RS Jr. Outfielder
#4 5-8, 170
Cross, SC
View Full Profile in center.
Patrick Andrews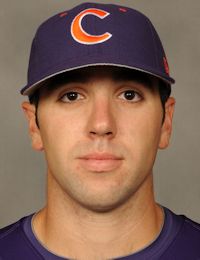 Patrick Andrews
So. RH Pitcher
#43 6-2, 205
Hilton Head Island, SC
View Full Profile will likely get the start Saturday, with Scott Firth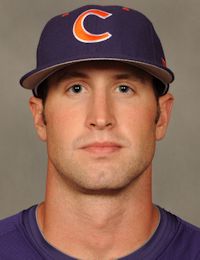 Scott Firth
Sr. RH Pitcher
#20 6-0, 165
Buffalo Grove, IL
View Full Profile starting Sunday.
"This weekend is about winning ballgames, however we have to do that," Leggett said. "But we want to see a lot of players play. We want to get our pitchers out on the mound and get their feet wet. We want to get some young players in the game and get that first game experience under their belt. But the ultimate goal is to win ballgames. We are going to figure out a way to do that."
Other notes
*Leggett said junior righty Kevin Pohle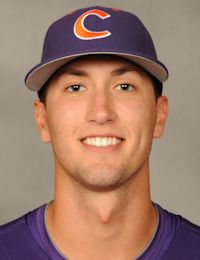 Kevin Pohle
Jr. RH Pitcher
#21 6-3, 180
St. Louis, MO
View Full Profile – who is still recovering from an injury – is getting stronger but will be limited early in the season as the coaches try and get him innings and build up his endurance. Leggett said he thinks it will be a few weeks before Pohle is 100 percent healthy.
*Leggett said freshman pitcher Matthew Crownover

Matthew Crownover
Fr. LH Pitcher
#44 5-11, 195
Ringgold, GA
View Full Profile – also recovering from an arm injury – could pitch a couple of innings this weekend.
*Freshman D.J. Reader

D.J. Reader
Fr. RH Pitcher
#50 6-3, 335
Greensboro, NC
View Full Profile - who also sees time at defensive tackle on the football team – homered in a scrimmage this past week, but Leggett said he is unsure of where Reader fits in at this point.
"We are still trying to determine that," Leggett said. "D.J. is a tremendous kid and a hard worker. But he obviously missed out on a lot playing ball last summer in the fall, and he is still behind a little bit offensively. He is going to probably be more of a hitting guy and see where that goes. We have a couple of options with him - red-shirt him or put him in uniform or put him on the developmental squad. We are still talking about those things. We will see where it goes."