---
| | |
| --- | --- |
| Wednesday, January 4, 2012 11:50 AM | |
FORT LAUDERDALE, FLA. – Game day is finally here. I have been down here a week, the team has been down here for eight days, and we have all been waiting since December 3rd for the Orange Bowl to start.
In reality, however, Clemson fans have been waiting for 30 years for another trip to the Orange Bowl, the last visit occurring back in 1982 when the Tigers won the National Championship with a 22-15 victory over Nebraska.
The Tigers and the West Virginia Mountaineers kick off at 8:30 p.m., the only BCS game on television Wednesday night, and all the eyes of the nation will be on Dabo Swinney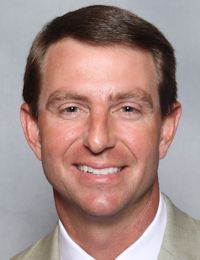 Dabo Swinney
Head Coach
View Full Profile and his Tigers. How will it come out? The honest answer is that no one knows – these are 18-21 year-old kids who haven't played in a month, and how they react to all the hoopla and pageantry is an unknown. But there are some things we do know.
DISCOVER ORANGE BOWL
WEST VIRGINIA VS. CLEMSON
WHEN WEST VIRGINIA HAS THE BALL
The Mountaineer offense begins and ends with accurate quarterback Geno Smith. Smith completed 314-of-483 passes for 3978 yards this season, and lacks just 22 yards to become the first 4,000-yard passer in Mountaineer history and needs just 69 total yards to break Louisville's Brian Brohm's Big East record of 4,024 passing yards set in 2007. He has thrown for 25 TDs with only seven interceptions. He is the trigger man for an explosive offense that will be lacking starting running back Dustin Garrison, who injured his knee in practice earlier this week. Shawne Alston and Andrew Buie will try to fill in for Garrison, but the freshman was reliable in the short and screen passing game so he will be missed in that regard. Smith still has Tavon Austin and Stedman Bailey to throw to, with Austin the more dangerous of the two. Look for Clemson defensive coordinator Kevin Steele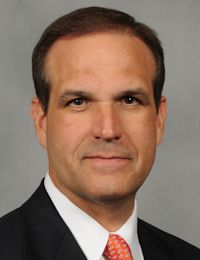 Kevin Steele
Defensive Coordinator/Linebackers
View Full Profile to stick senior corner Coty Sensabaugh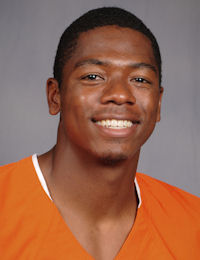 Coty Sensabaugh
Gr. Defensive Back
#15 6-0, 180
Kingsport, TN
View Full Profile on Austin, and bracket Steadman with some combo of Rashard Hall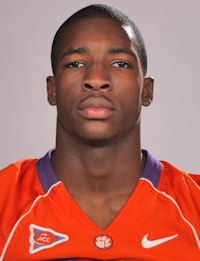 Rashard Hall
Gr. Safety
#31 6-1, 210
St. Augustine, FL
View Full Profile over the top of whoever plays corner on the other side. One thing the West Virginia coaching staff has been worried about is stopping the Clemson defensive line – the Mountaineer offensive coordinator said this week that Clemson's experienced defensive line just likes to line up and hit you in the mouth – and if the Tigers can get pressure and stop the running with their front four, it allows senior end Andre Branch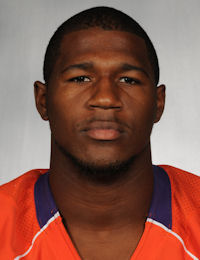 Andre Branch
RS Sr. Defensive End
#40 6-5, 260
Richmond, VA
View Full Profile to pin his ears back and go after Smith. The big questions is – which Clemson defense will show up? The one that showed up twice against Virginia Tech, or the one that struggled the rest of the season? The numbers say they will have some success against West Virginia, but won't stop them.
ADVANTAGE – SLIGHT TO WEST VIRGINIA
WHEN CLEMSON HAS THE BALL
All of the attention this week has been on stellar receiver Sammy Watkins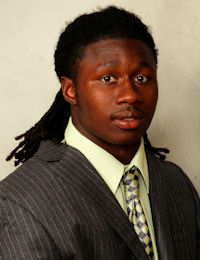 Sammy Watkins
Fr. Wide Receiver
#2 6-1, 200
Fort Myers, FL
View Full Profile , super sophomore receiver Nuk Hopkins and tight end Dwayne Allen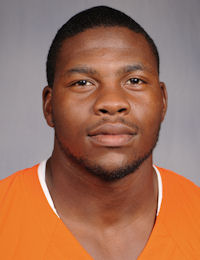 Dwayne Allen
RS Jr. Tight End
#83 6-3, 255
Fayetteville, NC
View Full Profile . The forgotten man is running back Andre Ellington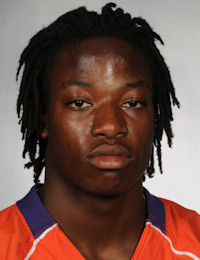 Andre Ellington
RS Jr. Running Back
#23 5-10, 190
Moncks Corner, SC
View Full Profile , and he just might be the most important player on the Clemson offense Wednesday night other than quarterback Tajh Boyd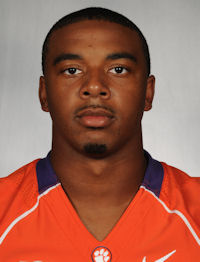 Tajh Boyd
RS So. Quarterback
#10 6-1, 225
Hampton, VA
View Full Profile . West Virginia plays a 3-3-5 stack defense, and they try to stop the running back by flowing their linebackers into the gaps and attempt to stop the deep passing game. At times this season, they haven't done a very good job of either. But with temps supposed to drop into the 40's by gametime, the Clemson running back could be the difference. Ellington says he is as healthy now as he has been since the start of the season. Look for offensive coordinator Chad Morris to run Ellington and Boyd early, and maybe even a dose of D.J. Howard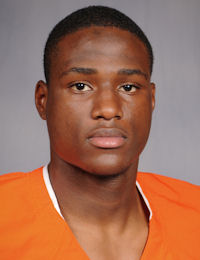 D.J. Howard
RS Fr. Running Back
#22 5-11, 195
Lincoln, AL
View Full Profile as he tries to control the ground game. Once the running game starts working, Boyd can then find tight end Dwayne Allen over the middle and in the seams against a defense that has allowed some big games by opposing tight ends this season. In addition, Morris is still going to take his shots downfield, and if Hopkins and Watkins are healthy, they each could have big nights. And if you want to know if the Clemson offense is in synch early, watch Boyd. If he is hitting his check down receivers early and not forcing it, he is on his game. If he forces it early, it could be a long night. The guess here is that once the players get out and get warmed up, they won't have any problem scoring points.
ADVANTAGE – CLEMSON
SPECIAL TEAMS
Both teams are great at defending kickoff returns, and both teams have electric players at the return position. Will a big play in the return be the spark for one of these teams? It's a huge possibility. Tavon Austin ranks fifth nationally with an average of 14.11 yards per punt return. How about Chandler Catanzaro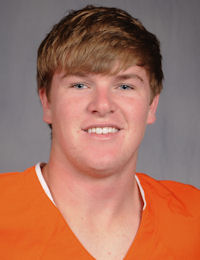 Chandler Catanzaro
RS So. Punter / Kicker
#39 6-2, 200
Greenville, SC
View Full Profile ? Clemson's kicker was one of the big questions marks heading into the season, but made 20-of-25 kicks this year and has had a very consistent season. He made a big kick late against Florida St. a year ago, and then hit the game-winner against Wake Forest this year that gave Clemson the Atlantic Division title. I have no problem if Cat-man lines up for a game-winning kick. West Virginia's Tyler Bitancurt has hit 16-of-22 field goals this year. Clemson punter Dawson Zimmerman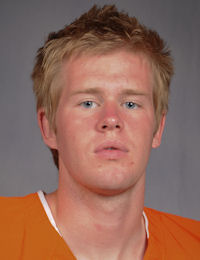 Dawson Zimmerman
Sr. Punter / Kicker
#96 6-2, 205
Lawrenceville, GA
View Full Profile needs to regain some of his early-season mojo and make the Mountaineers have to take the long way to the end zone.
ADVANTAGE – EVEN
WHAT WILL HAPPEN
Again, watch Boyd early. In Clemson's first drive of the ACC Championship Game, he hit Ellington on check downs twice. Even though Clemson didn't score on that drive that showed me that he was on point. If he takes the same mindset into the Orange Bowl, the Tigers should be able to score some points. Both teams might come out a little rusty early, but the hope here is that Morris sticks with the running game even if it isn't working early. The Tigers and Mountaineer should still be close by halftime, but look for Clemson to begin to pull away late in the third quarter and early in the fourth quarter, but West Virginia makes one final push. Maybe Rennie Moore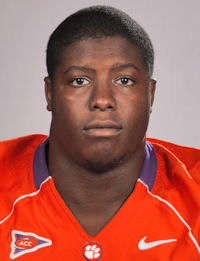 Rennie Moore
RS Sr. Defensive Tackle
#94 6-3, 265
Saint Marys, GA
View Full Profile gets the sack that clinches a BCS win late….
FINAL SCORE
CLEMSON 37, WEST VIRGINIA 31
---
GUEST PREDICTIONS
---
Mickey Plyler - 6AM-9M on WCCP 104.9FM - 31-27 Clemson
Dan Scott - 9AM-12PM on WCCP 104.9FM - 42-21 Clemson
El Swann - TigerNet Talk - 31-24 Clemson
Rev O. - Fan's Corner Blog - 33-25 Clemson
Computer simulation - Offline
PREDICTION TRACKER
| Game | Actual | David Hood | Mickey Plyler | Dan Scott | El Swann | Rev O. | Computer |
| --- | --- | --- | --- | --- | --- | --- | --- |
| Troy | 43-19 CU | 41-20 CU | 37-17 CU | 34-14 CU | 27-10 CU | 41-21 CU | 34-7 CU |
| Wofford | 35-27 CU | 51-13 CU | 48-17 CU | 40-14 CU | 48-13 CU | 37-13 CU | 38-0 CU |
| Auburn | 38-24 CU | 30-27 AUB | 31-30 CU | 34-31 CU | 24-22 AUB | 34-24 CU | 34-17 CU |
| FSU | 35-30 CU | 23-16 CU | 27-26 CU | 27-16 CU | 35-31 CU | 35-28 CU | 28-24 FSU |
| VT | 23-3 CU | 27-23 CU | 28-27 CU | 31-23 CU | 28-24 CU | 31-24 CU | 24-20 VT |
| BC | 36-14 CU | 40-13 CU | 37-13 CU | 42-12 CU | 47-13 CU | 45-10 CU | 34-7 CU |
| MARY | 56-45 CU | 30-16 CU | 37-24 CU | 31-17 CU | 38-17 CU | 40-10 CU | 34-20 CU |
| UNC | 59-38 CU | 38-27 CU | 31-21 CU | 37-21 CU | 41-20 CU | 38-21 CU | 37-27 CU |
| GT | 31-17 GT | 41-28 CU | 37-24 CU | 42-24 CU | 43-17 CU | 48-30 CU | 31-28 CU |
| WF | 31-28 CU | 37-23 CU | 42-24 CU | 42-17 CU | 42-16 CU | 45-24 CU | 38-21 CU |
| NCSU | 37-13 NCSU | 38-16 CU | 30-17 CU | 31-21 CU | 34-13 CU | 37-27 CU | 31-24 CU |
| USC | 34-13 USC | 31-30 CU | 20-17 CU | 38-24 CU | 24-18 USC | 24-14 USC | - |
| VT | 38-10 CU | 30-20 VT | 21-20 CU | 21-20 CU | 27-17 CU | 33-25 VT | - |
| Points | - | 16 | 14 | 10 | 14 | 16 | 7 |
* Points: 3 pts for best prediction of the week, 1pt for picking the correct winner

Tags:
Andre Branch
,
Andre Ellington
,
Chandler Catanzaro
,
Coty Sensabaugh
,
D.J. Howard
,
Dabo Swinney
,
Dawson Zimmerman
,
Dwayne Allen
,
Kevin Steele
,
Rashard Hall
,
Rennie Moore
,
Sammy Watkins
,
Tajh Boyd