| | |
| --- | --- |
| Nnoko and Filer impressive in first action | |
---
| | |
| --- | --- |
| Tuesday, November 6, 2012 12:04 AM | |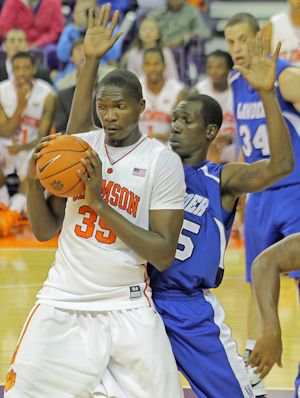 CLEMSON – Brad Brownell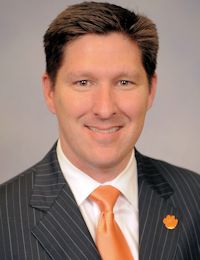 Brad Brownell
Head Coach
View Full Profile has lacked a true big man in his short time as Clemson's head coach, something the program itself has lacked for years.
Freshman center Landry Nnoko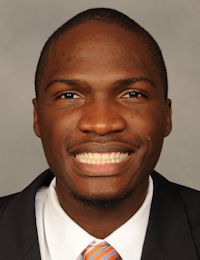 Landry Nnoko
Fr. Center
#35 6-10, 245
Montverde, FL
View Full Profile may fill that role.
Nnoko, out of Cameroon, is listed at 6-foot-10 and 240 pounds and he put that size to good use Monday night in Littlejohn Coliseum in the Tigers' 72-42 exhibition victory over Lander, scoring 14 points, grabbing six rebounds and blocking three shots in a game-high 35 minutes.
"I was just out there trying to apply everything the coaches have taught me in practice," Nnoko said after the game. "I was just doing my thing."
Nnoko said he was unaware that he would be called on to play so many minutes.
"I thought we were going to alternate between me and Bernard [Sullivan] and Milton [Jennings]. It ended up me playing 35 minutes, which was kind of hard," he said. "But I think I did pretty well on the defensive end. But really, rebounding is one of my abilities but I have to improve in that area. Overall, I thought I did pretty well. In the beginning, I was kind of nervous and didn't know what to expect."
Brownell said he was pleased with Nnoko's effort while also cautioning that the freshman – who played soccer and not basketball until just a few years ago – still has a long way to go.
"He did a good job. He played better tonight," Brownell said. "He had a height advantage tonight, which he won't have against some other opponents. He tries really hard, and he competes. He is a very coachable kid. But he still has miles and miles to go and has a lot of improvement he can make. He finishes some plays around the basket, and he is very active defensively on ball screens. He is not quite as good at protecting around the basketball, but overall I am very pleased."
Nnoko also drew praise from senior Milton Jennings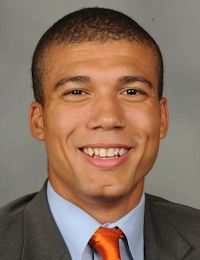 Milton Jennings
Sr. Forward
#24 6-9, 225
Summerville, SC
View Full Profile .
"I thought he did a real good job tonight," Jennings said. "I liked how he caught the ball in traffic and finished it. When he caught it, he did not rush up his shot. He stayed patient, waited and got his hook shots up."
Nnoko went 7-for-9 from the field, and credited assistant coach Mike Winiecki.
"I've been working on that with Coach [Mike] Winiecki the whole summer until now, so I was just applying what he taught me," Nnoko said.
Another freshman, guard Adonis Filer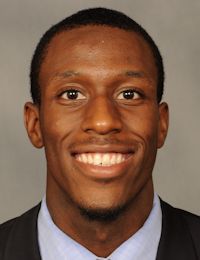 Adonis Filer
Fr. Guard
#3 6-2, 190
Chicago, IL
View Full Profile , was 5-for-7 from the field and showed explosiveness and a good first step on drives to the basket as well as the ability to pull up and hit jumpers. He also had two assists, two steals and four rebounds.
"He's a very aggressive defender," Brownell said of Filer. "He and Rod [Hall], obviously, both really apply tremendous ball pressure, and I think you could see where they started to wear the other team's point guard down. That's something we'll need to do well this year for us to be good. And those two guys, especially, are very good at it. Adonis – it was nice to see him make a three. For all the freshmen, they did some good things for us in their first collegiate environment."
* Jordan Roper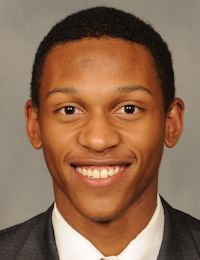 Jordan Roper
Fr. Guard
#20 5-11, 165
Columbia, SC
View Full Profile played 18 minutes and was held scoreless on 0-for-3 shooting. However, I talked to one assistant coach after the game who said Roper was outstanding in a scrimmage against Georgia. Another one of the new players – transfer Damarcus Harrison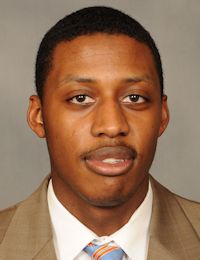 Damarcus Harrison
So. Guard
#21 6-4, 200
Greenwood, SC
View Full Profile – scored six points but always seemed to be around the ball in his 22 minutes of work.
Click here for full game recap