| | |
| --- | --- |
| News and notes from Monday afternoon's practice | |
---
| | |
| --- | --- |
| Monday, August 8, 2011, 8:47 PM | |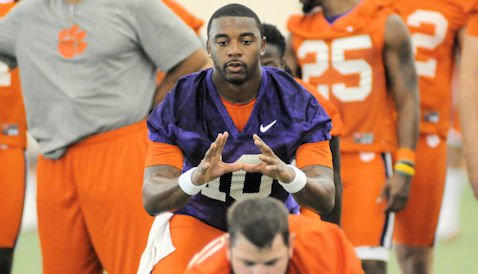 CLEMSON – The Clemson Tigers took Sunday off from practice but were back at the practice fields behind Jervey Monday afternoon, and here is some of what TigerNet heard and observed.
First off, the media weren't allowed to watch practice on Monday, but I asked someone who was at practice – and who knows football – to watch quarterback Tajh Boyd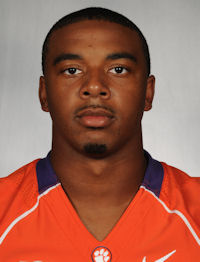 Tajh Boyd
Quarterback
#10 6-1, 230
Hampton, VA
View Full Profile for me.
One thing I've noticed about Boyd so far is how serious this young man is this season. Over the past two seasons, Boyd was always quick with a smile or a funny story, but the redshirt sophomore has taken on a different personality this summer.
I was able to walk and talk with him awhile last week – off the record – and he still didn't let up. He seems like a man on a mission to not only grab this starting job, but to carry this team as far as it wants to go.
During Monday's practice, I heard that Boyd had an outstanding pocket presence and was the unquestioned leader on the field. As a result, I asked offensive coordinator Chad Morris if Boyd was starting to show some separation from backup Cole Stoudt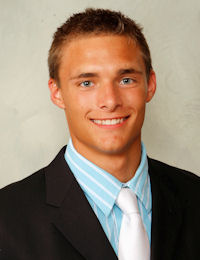 Cole Stoudt
Quarterback
#8 6-3, 195
Dublin, OH
View Full Profile , and Morris said absolutely. I get a sense that Morris has been impressed with Boyd's leadership and work ethic.
We talked about some of the accuracy issues Boyd showed during the spring, but Morris said those will be corrected as he learns more about the offense and Morris works further with him on his footwork [we will hear more from Morris in another story.]
The observer said Boyd made really only one bad throw during the entire practice, and that came after he made the wrong 'hot read' under pressure from a defensive lineman.
*Offensive line – I asked starting right tackle Landon Walker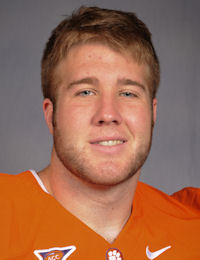 Landon Walker
Offensive Line
#72 6-6, 310
North Wilkesboro, NC
View Full Profile about the competition to back him up, and he had an interesting answer.
"I would like to think that if we had a game tomorrow, B.T. [ Brandon Thomas

Brandon Thomas
Offensive Line
#63 6-4, 300
Spartanburg, SC
View Full Profile ] would be the swing guy at tackle," Walker said. "We want to develop Reid [Webster] a little more, but I don't think he is there yet. I am not a coach, obviously. He is still moving along. But he needs this entire camp, and I think that will change after he is evaluated by the coaches at the end of camp. Hopefully by then he will be ready, but it will take him going up against these great defensive linemen every day."
*Bellamy and the freshmen – Walker smiled when he was asked about the freshmen, and he said they were fun to watch.
"That first day out here, watching [Mike] Bellamy hit the hole – I've never seen anything like that from a kid on the first day," Walker said. "It was obvious how fast he is, and he definitely has the potential. Watching Sammy Watkins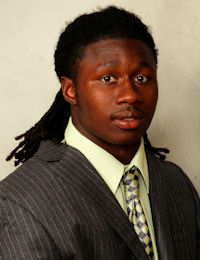 Sammy Watkins
Wide Receiver
#7 6-2, 200
Fort Myers, FL
View Full Profile and those guys, they are really impressive. Once they get into the system and get a couple of weeks under their belt, they are going to be something."
I asked Walker exactly what he sees from Bellamy, and he didn't mince words.
"It is his first two steps. Once he hits the hole – I've just never seen anything like it except from someone like C.J. Spiller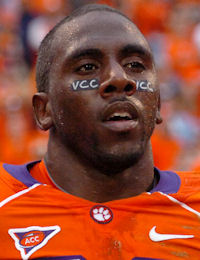 C.J. Spiller
Running Back
#28 5-11, 195
Lake Butler, FL
View Full Profile . I don't want to build him up too much, but he is the real deal. Obviously, he will need us blocking for him, but he can be an answer for us back there. And we have Andre Ellington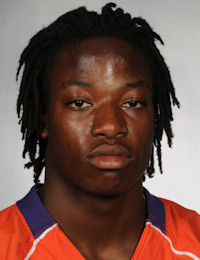 Andre Ellington
Running Back
#23 5-10, 190
Moncks Corner, SC
View Full Profile , so we won't be hurting at running back if we get Bellamy developed."
*Swinney on the freshmen – Head coach Dabo Swinney said that one true freshman and one redshirt freshman have stood out to him during the first three days of practice.
"They are all doing some good things," Swinney. "A guy like [Ryan] Norton – there is a name for you. He has kind of surprised me in how he has picked up everything at center. He has gotten a good amount of work. And then Garry Peters
Garry Peters
Defensive Back
#38 6-0, 185
Conyers, GA
View Full Profile has caught my eye a few times."
*Kickers – Swinney took a few moments to talk about what he has seen out of the kickers through the first few sessions.
"Chandler [Catanzaro] came out of the spring No.1 and he has been solid," Swinney said. "I have been impressed with Ammon [Lakip], and I think he may have a chance to compete. He has to adjust to getting the ball up, so that is a little change there for him. And Dawson Zimmerman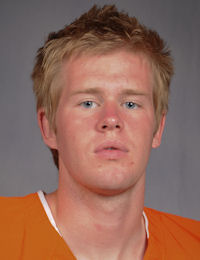 Dawson Zimmerman
Punter / Kicker
#96 6-2, 205
Lawrenceville, GA
View Full Profile has done a great job of holding – I think he is going to be an excellent holder."
* There were no injuries reported on Monday. Most of the Tigers have final exams on Tuesday and Wednesday as the second session of summer school is concluded.
"I have been pleased with the team all summer academically. Now they have to finish strong this week." The fall semester will start on August 24 so the team will have just football to worry about from August 10-23.
* Much of Monday's practice session was spent working on executing in different game situations, as well as expanding the playbooks on both sides of the football.
"We worked on a lot of third-down stuff today," Swinney said. "We're trying to install all of the situations we face while still continuing to install on the offensive and defensive sides. We had a good bit put in on both sides today. We'll watch the film, but it looked like they handled it fairly well, for the most part."
* The Tigers practiced in shells on Monday and will do the same on Tuesday. Wednesday's practice will be the team's first in full pads.