| | |
| --- | --- |
| Morris talks fake injuries, beating Georgia | |
---
| | |
| --- | --- |
| Monday, September 2, 2013 1:28 PM | |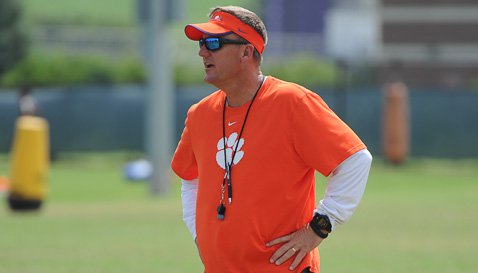 CLEMSON – Offensive coordinator Chad Morris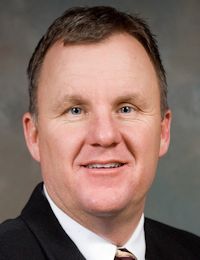 Chad Morris
Offensive Coordinator / QBs
View Full Profile was reluctant to talk about opponents faking injuries during his Monday morning press conference, but his interview session started off on a light note and he gave us a few thoughts on the subject.
As Morris sat down for his weekly press conference in the WestZone, I told him that if he talked too fast, I was going to drop to a knee and tap out. He laughed and said, "You wouldn't be the first."
LSU had several players drop to the turf during the bowl game, and it has been debated whether or not they were faking injuries in order to slow down Morris' fast-paced offense. The topic was again broached after Saturday's 38-35 win over Georgia, and Morris said he thinks that there are some shenanigans going on.
"I think you are seeing that more prevalent throughout the country," he said. "You are seeing teams that are falling into that suit. Again, it's hard to say. I think we all see the same thing. "
He was then asked if there were rule changes that could stop the ploy, if that is indeed what is happening.
"You figure that somebody will have to do something. But again, from a liability standpoint, I don't know what you can do because of the way it is," he said. "As an official, that would a delay of game or something? If you were going to flag somebody for that? We ran into the same thing at Tulsa. Again, those are just things that you do, and obviously our tempo is going pretty good when people are doing that to us. "
Morris then said he doesn't worry about it – all he can control is his team.
"I think we all see the same thing. And I think you see it more prevalent throughout the country against these hurry-up, no huddle teams," he said. "It is what it is and it is what you are seeing and something will have to be done about it, but all we can worry about is the Clemson Tigers."
Beating two consecutive Top 10 teams
"I think Coach Swinney has done a great job addressing that area with what our program has done over the last two years and what we've done against our last two opponents. For us to do what we've done and win against those two programs, people will have to talk about Clemson as well. But all we are is 1-0. In the end, at the bottom line, we are 1-0. We can't worry about anybody else. We have a lot of things we have to improve and get better. "
How offense needs to improve
"We can go a lot faster. Tajh slowed us down a bunch. That was one of his biggest downfalls, no doubt. He played like a veteran and played like he was supposed to play, but as far as the tempo, especially in the third and fourth quarter, he was the one slowing us down because he wasn't getting his eyes to the sideline quick enough. And so those are things we have to improve on. Our mechanics and steps up front on the offensive line have to improve. And we had six drops. Tajh goes 18-for-30 with six drops. We can improve that, and that has been kind of uncharacteristic of us this spring and fall. We know what our receiving corps has done. We can't have six drops, especially on critical third down situations that could have led to more points."
Martavis Bryant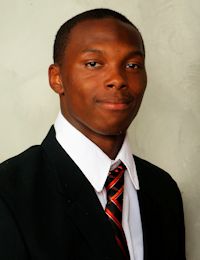 Martavis Bryant
Jr. Wide Receiver
#1 6-5, 200
Calhoun Falls, SC
View Full Profile
"He has made big catches, but that was his first time to start. Much like Brandon Ford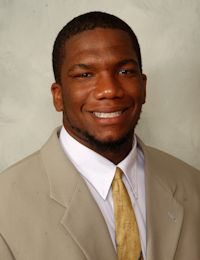 Brandon Ford
Tight End
#80 6-4, 240
Wando, SC
View Full Profile , a year ago, where he was thrust into the limelight. He did have one really good reception, that onside kick there at the end - that was a big one. But he will get better and I won't worry about Martavis at all. He will be fine."
The running game
"In order for us to move the ball effectively, we have to be balanced and run the football. We had some pass protection issues and we will get that cleaned up. But running the ball helped us with the success we had Saturday night."
Roderick McDowell
"Hot Roderick McDowell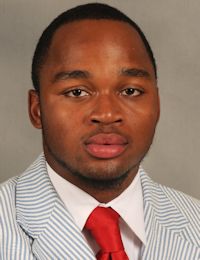 Roderick McDowell
Gr. Running Back
#25 5-9, 195
Sumter, SC
View Full Profile is a guy that two years ago was contemplating transferring. Just like all young players, they want to play right now and contribute right now, and he wasn't. But he was never a distraction. And to see him wait his turn and come out and perform like this in a game of this magnitude was great. Hot Rod is definitely one of our leaders and has demonstrated that. I am proud of that."
Zac Brooks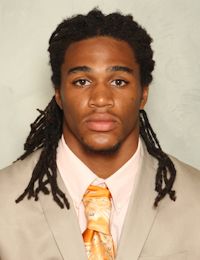 Zac Brooks
So. Running Back
#24 6-1, 185
Jonesboro, AR
View Full Profile
"I think so, without a doubt. Zac has come on. To be able to play at the level he played at – make the unbelievable catch he made on the sidelines – and to be able to knock off a few critical runs, says a lot for him."
On maybe seeing younger players next week
"I don't think that you can promise that, by no means. We have to get our starters with some confidence and some experience. Martavis Bryant needs as much experience as he can get right now. Those are kind of your guys right there you have to get experience with for the long haul. You want to get experience for those guys, but there has to be trust there, too. Those guys are gonna be really good players for us."
Maybe seeing Chad Kelly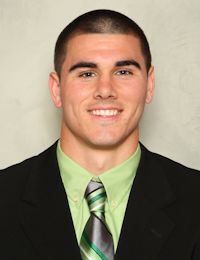 Chad Kelly
RS Fr. Quarterback
#11 6-2, 210
Buffalo, NY
View Full Profile this week
"There are no promises there. He is ready to play. Cole Stoudt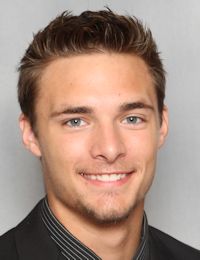 Cole Stoudt
Jr. Quarterback
#18 6-4, 205
Dublin, OH
View Full Profile is ready to play. That is all you can say. They were ready to play last week. "
The crowd Saturday
"We are glad we could hold up our end of the bargain. From the time we got off the bus til we got home they did their part. Their efforts and their energy did not go unnoticed. You knew it on the sidelines and felt it on the sidelines. Our crowd and our student section, that was really special. And our guys appreciate that. That helped us to get going. From the time we got off the bus, it was spirited and it was crazy. And we expect that this week. "
On how Saturday helps recruiting
"It was broadcast all over the country and it showed our university and what our traditions are here. And recruits noticed it, too. We've gotten calls from recruits all over the country. We are now in their top list, and that is great to know and great to see. This is a special place and that was great to see. "
On S.C. State
"These guys here are really well-coached, and they will give us a lot of different looks up front. They do a good job of disguising their secondary. They have athleticism and run to the football. They will use movement and give us some different looks. But we will worry about the Clemson Tigers, and make sure we get better from week one to week two.