---
| | |
| --- | --- |
| Monday, October 3, 2011 9:53 PM | |
CLEMSON – Notes and quotes from Monday's media session with selected Clemson players.
Middle linebacker Corico Hawkins

Corico Hawkins
Jr. Linebacker
#42 5-11, 230
Milledgeville, GA
View Full Profile
On the reception the team received Saturday night when they arrived back in Clemson
"I did not expect that. I was asleep. I woke up and was like, 'What in the world?' It was crazy out there. It was good for our fans to be out there and support us. It let us know that they had been watching the game and that they had our backs. It was great to come home and see that."
However, he said he missed Clemson head coach Dabo Swinney's speech from the balcony.
"I didn't see it. I was trying to get to my car. It was 2:30 in the morning, so I was tired and trying to go home."
On playing Boston College and running back Montel Harris
"We just have to show up and play. We're 5-0 now, but we could just as easily be 5-5 in five weeks. Their running back is very well-respected in the ACC and around the country. We'll have to play our gaps, play within our assignments and we'll see what the scoreboard says after the game. Harris is so balanced, and he is hard to wrap up. It seemed like we couldn't tackle him last year."
On staying grounded despite 5-0 start
"Before the season started, no one was talking Clemson. Now, we're the talk of the town. But just as well as we got all this talk, all of it could be killed, too. We just have to stay humble. We've got to just keep trying to win on Saturdays."
Punter Dawson Zimmerman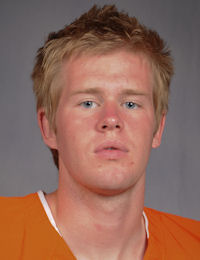 Dawson Zimmerman
Sr. Punter / Kicker
#96 6-2, 205
Lawrenceville, GA
View Full Profile
On who will handle kickoffs this week
"We'll work on it in practice. It'll be either me or Chandler [Catanzaro.] It's just a matter of both of us trying it. I haven't kicked off in a while. I try it every now and then. We'll see how it plays out. I kicked off in high school, so I have done it before."
On his confidence in punt protection
"We had a whole new focus with our punt-cover team in practice. All the guys took it as a personal challenge, going up against them and Beamer Ball. It was a united focus. We had always worked on it a good bit but when something like that happens, then you have to take a step back and raise it to a whole new level. I think we'll be great now the rest of the season in punt protection. I know they came after us Saturday a lot and didn't get any penetration."
On the confidence of this team
"We just feel like we are going to go out and overwhelm our opponents. Coach Swinney has done a great job of getting us to believe. We have the confidence now that when we go out on that field, we are better than our opponent."
CB Coty Sensabaugh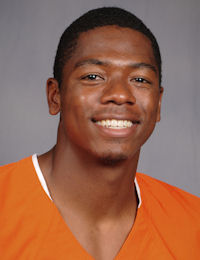 Coty Sensabaugh
Gr. Defensive Back
#15 6-0, 180
Kingsport, TN
View Full Profile
On not giving up big plays Saturday
"I just feel like we made better plays on the ball. It wasn't like we had a different scheme or anything like that, we just made plays on the ball that we hadn't made before. Hopefully we can keep it up. Time will tell. Not a lot has changed between now and Wofford."
On difference in the program this year compared to last year
"There is a big difference. We are all competitive and we don't like to lose. That is the biggest difference – we are winning and trying to get better every week. We know we have a lot of improvement to make. We just have to keep working hard every week and staying in the books. We have a chance to be good. We have a lot of talent."
On younger players playing well Saturday
"They have been preparing for this moment and they played well. They are good players, just as good as we are. They are just young."