---
| | |
| --- | --- |
| Monday, August 27, 2012, 5:55 PM | |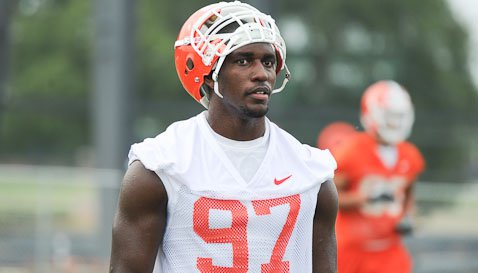 CLEMSON – In case you've been living under a rock, spending too much time on Facebook or paying way too much attention to the political races, I have some news for you – it's game week.
The Clemson Tigers finally kick off the 2012 season in the Georgia Dome this Saturday night against Auburn, and that means it is time for Monday and Tuesday interviews in the WestZone.
The following are some news and notes from the player interviews – offensive coordinator Chad Morris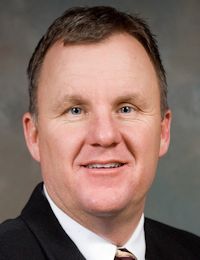 Chad Morris
Offensive Coordinator / QBs
View Full Profile will have a separate story.
*Defensive back Xavier Brewer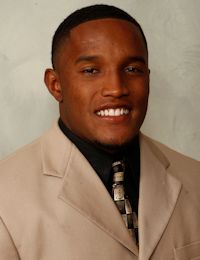 Xavier Brewer
Gr. Defensive Back
#9 5-11, 190
Jacksonville, FL
View Full Profile – who can play multiple positions – told me that he has been playing some corner and some nickel back in practice, but expects to spend most of his time against Auburn at the safety spot.
Brewer also said that the Clemson defense isn't sure what to expect out of Auburn starting quarterback Kiehl Frazier, who threw just 12 passes in a backup role last season.
"Right now, you just don't really know what you're going to get," Brewer said. "You haven't seen a whole game with him starting. We'll just have to go with whatever comes up."
Auburn has a new offensive coordinator in Scot Loeffler, and Brewer said it is hard to know exactly what to expect.
"I expect an aggressive game," Brewer said. "I think they're going to try and impose their will on us and we're going to try and do the same. They're definitely going to try and establish the run first, and we're going to try and stop that and go from there."
I asked Brewer if he expected the same kind of misdirection that Auburn has used against Clemson the past two seasons, and he said yes.
"We have to be more disciplined so we have no big plays, no cheap plays, no cheap chunk plays," he said. "When they're going straight ahead they're successful at it, they're going to try and throw us off. Even when they're not successful they're going to use misdirection to try and throw us off."
*I had a few players tell me that it is hard to simulate the speed of defensive end Corey Lemonier in practice, but that transfer linebacker Kellen Jones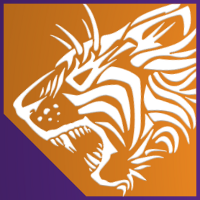 Kellen Jones
So. Linebacker
#52 6-1, 215
Houston, TX
View Full Profile has been stepping up to the task. Jones isn't eligible to play this season under NCAA transfer rules, but is doing what he can to get his new teammates ready, and that includes scout team practice.
Right tackle Giff Timothy and right guard Tyler Shatley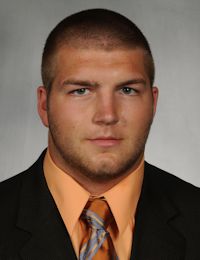 Tyler Shatley
RS Jr. Offensive Guard
#62 6-3, 295
Icard, NC
View Full Profile both told me that Jones has acted as both a defensive end and as a linebacker in simulating some of Auburn's players.
*Senior defensive end Malliciah Goodman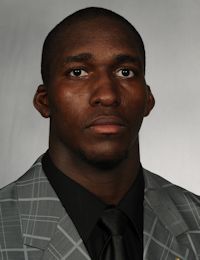 Malliciah Goodman
Sr. Defensive End
#97 6-4, 270
Florence, SC
View Full Profile said he expects a physical game.
"It's going to be a physical game," Goodman said. "It was physical the first time we went down there to Auburn. I'm sure it'll be a lot of them trying to run the ball. We're going to prepare for a physical game."
Goodman said he also thinks the defense is prepared.
"I think we're more prepared throughout this camp, being high intensity," Goodman said. "Players know their job and are going to go out and do their job. We've shown that throughout this week. Now, we've just got to put it to work in the game."
*Sophomore defensive tackle Grady Jarrett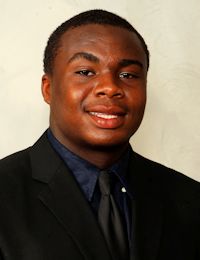 Grady Jarrett
So. Defensive Tackle
#50 6-1, 290
Conyers, GA
View Full Profile said the team has spent a lot of time watching film of Temple, where Loeffler worked as the offensive coordinator last season.
"Since we haven't seen much from Auburn's offense with this new offensive coordinator, that's really all we can go off of as of now," Jarrett said. "But yeah, we've watched some [Temple] schemes and then we'll try to correlate it with Auburn's personnel to get a better feel for what we'll get from Auburn."
Auburn head coach Gene Chizik has suspended center Reese Dismukes indefinitely – he will miss at least the Clemson game – but Jarrett said that doesn't change Clemson's preparations.
"I work against Dalton Freeman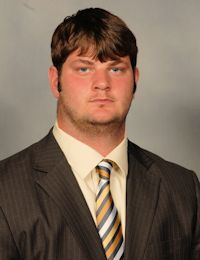 Dalton Freeman
Gr. Center
#55 6-5, 265
Pelion, SC
View Full Profile every day in practice, which is one of the best centers in the nation," he said. "Auburn's center's absence, I'm sure it's a blow for them, but it really doesn't change our game plan that much."
*Dismukes is a returning freshman All-American, but he was suspended Sunday following a weekend public intoxication arrest in Auburn. His replacement is expected to be sophomore Tunde Fariyke, who played sparingly last season.
Defensive tackle Josh Watson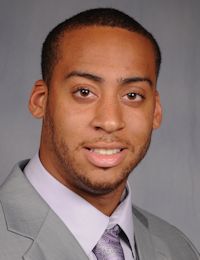 Josh Watson
RS So. Defensive Tackle
#91 6-4, 285
Wilmington, DE
View Full Profile said he had been looking forward to the matchup with Dismukes, a player he last week called a "mauler."
"I heard their center got suspended, unfortunately," Watson said. "I was looking forward to playing a great player because I know he is, but now I'll have to watch film of their backup center and maybe some of the guards that could move over."
*Watson said he is confident in his own abilities heading into the season – he is expected to be a part of a three-man rotation, along with DeShawn Williams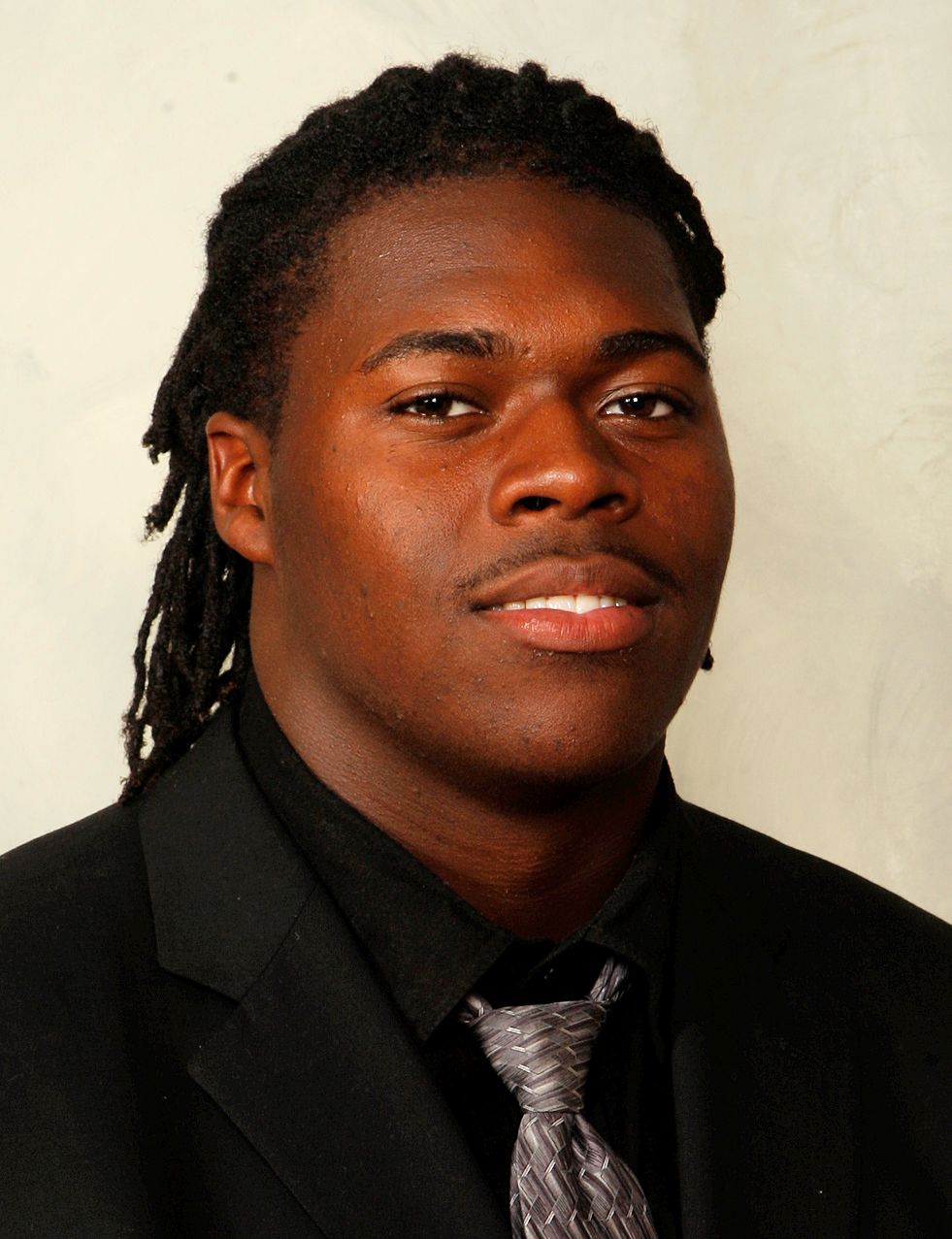 DeShawn Williams
So. Defensive Tackle
#99 6-1, 285
Central, SC
View Full Profile and Jarrett.
"Just confidence, knowing my assignments and knowing that I can get the job done," he said. "I worked harder in the off-season and got a lot stronger and I'm probably one of the strongest on the team now. I'm just moving around better. I got some bad weight off of me. I'm just confident in how I can play now after fall camp. It's all built up to me becoming a more confident player and knowing that I can do it."
He said he is also confident in the defensive line.
"I feel confident. I believe we'll go out and play as hard as we can. Non-stop, we're going to go 100-percent every play. It's not a hard playbook, so we should not make mental mistakes. Coach Brooks is going to rotate us in case we get tired. We've been repping this since the spring and fall. It's not a hard playbook. It's all about performance now."
He said he also expects to see Clemson's defense be stingy against Auburn.
"Definitely a stingy defense," he said. "The game will come down to the line of scrimmage. If they win, most likely they'll win. I don't think that's going to be the case. If we come out and defend the line of scrimmage every play, we should be victorious."