---
| | |
| --- | --- |
| Monday, October 15, 2012 11:01 AM | |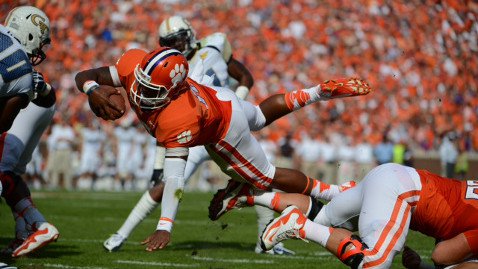 CLEMSON – Yes, we survived the open date.
As hard as it is to believe, the Tigers have played exactly half of the games on the regular season schedule, and if you're like me, it seems like July was just yesterday and we were counting down the number of days until fall camp started.
We now sit at the halfway point, and Clemson's students are on fall break. With that in mind, the TigerNet staff is going to hand out mid-term grades to the football team, which sits at 5-1 and is currently ranked 19th in the BCS rankings, 13th in the USA Today Coaches poll and 14th in the Associated Press poll.
Instead of looking at just the offense or just the defense, we are going to break down each position.
Quarterbacks
Grade: B+
In order to get a grade of an 'A' a player or a position has to be almost perfect. Tajh Boyd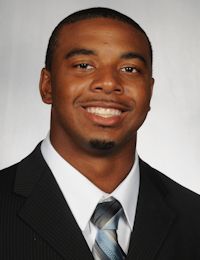 Tajh Boyd
RS Jr. Quarterback
#10 6-1, 225
Hampton, VA
View Full Profile hasn't been perfect in 2012, but he made tremendous strides of the summer and seemingly gets better each week. He is more of a threat running the football, and seems to have a better feel for when to pull it down and run, check it down or air it out. He has thrown for 1,748 yards and has 14 touchdowns, but what sticks out to me is his completion percentage – he is completing 68.2 percent of his passes. Boyd is also second on the team with 224 rushing yards, and offensive coordinator Chad Morris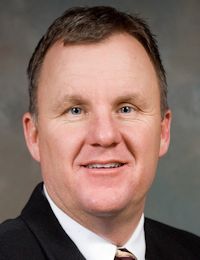 Chad Morris
Offensive Coordinator / QBs
View Full Profile isn't afraid to call Boyd's number on running plays. Boyd has five interceptions, and he told us after the Georgia Tech game that he can point out what he did wrong on each turnover. Take away the turnovers, and he would get an 'A.' Backup Cole Stoudt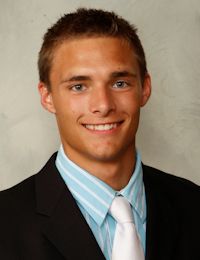 Cole Stoudt
So. Quarterback
#8 6-5, 205
Dublin, OH
View Full Profile has been effective in his limited role.
Running backs
Grade: B+
Andre Ellington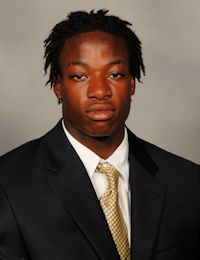 Andre Ellington
RS Sr. Running Back
#23 5-10, 195
Moncks Corner, SC
View Full Profile exploded in the season opener against Auburn and hasn't looked back. There have been games where he hasn't been a focal point, and there have been a few games where teams have kept linebackers close to the line of scrimmage in order to stop him. Despite all of that, he still leads the ACC with 597 yards and six touchdowns, averaging over five yards per carry. He told us in the off-season that he wanted to work on his receiving skills, and he has caught seven passes for 137 yards and another touchdown. He also has played well in the return game and leads the Tigers with 147.8 all-purpose yards per game, which ranks third in the ACC. Rod McDowell has proven to be a viable second option, and he is second behind Ellington with five touchdowns. D.J. Howard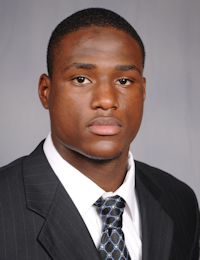 D.J. Howard
RS So. Running Back
#22 5-11, 195
Lincoln, AL
View Full Profile has battled a shoulder injury, while freshman Zac Brooks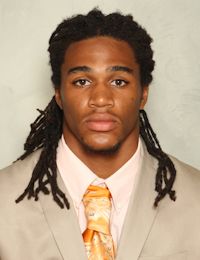 Zac Brooks
Fr. Running Back
#24 6-1, 185
Jonesboro, AR
View Full Profile has seen limited playing time.
Wide Receivers/Tight Ends
Grade: B
Nuk Hopkins took advantage of the absence of Sammy Watkins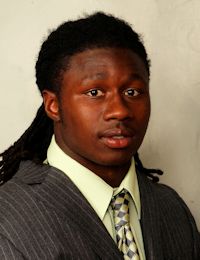 Sammy Watkins
So. Wide Receiver
#2 6-1, 205
Fort Myers, FL
View Full Profile – who has missed three games – in a big way. Hopkins is second in the nation in receiving yards, third in receiving yards per game and he leads the ACC in both of those categories. He also has eight touchdown receptions to his credit, and is on pace to set any number of Clemson records this season. Watkins still hasn't fully gotten into the flow of the offense, but Jaron Brown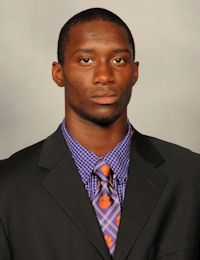 Jaron Brown
Gr. Wide Receiver
#18 6-2, 205
Cheraw, SC
View Full Profile has been clutch on third down, while Adam Humphries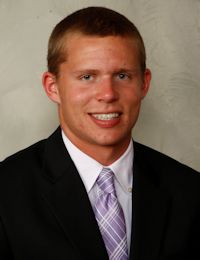 Adam Humphries
So. Wide Receiver
#16 5-11, 190
Spartanburg, SC
View Full Profile and Charone Peake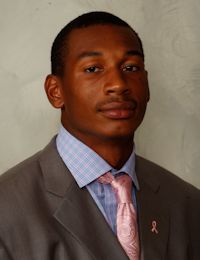 Charone Peake
So. Wide Receiver
#19 6-3, 200
Moore, SC
View Full Profile have each had their moments. Tight end Brandon Ford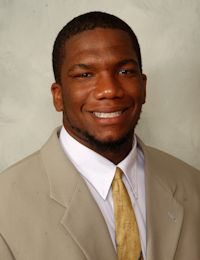 Brandon Ford
Gr. Tight End
#80 6-4, 240
Wando, SC
View Full Profile has 20 catches for 234 yards and four touchdowns, and there has been very little dropoff from what Clemson fans saw out of Dwayne Allen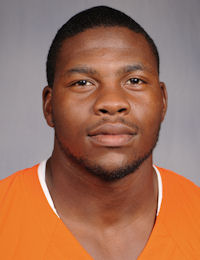 Dwayne Allen
Tight End
#83 6-3, 255
Fayetteville, NC
View Full Profile a year ago. Honestly, this group could very easily have gotten an 'A' from us, but there have been a number of drops – especially early in the season – that have to be taken into account.
Offensive line
Grade: B
We like this group a lot. I had one ex-NFL guy tell me this week that he is excited about the progress of this group, and excited that not only is the starting five better than we expected, but several reserves have gotten a ton of playing time. The Tigers are third in the ACC in rushing offense – averaging 201.2 yards per game – and Morris hasn't lacked the confidence to run in short-yardage situations, and the Tigers have managed to convert six-of-seven fourth down opportunities. There have been times that the running game has failed to gain traction, and even though Boyd has had time to throw most of the time, the Tigers have still given up 10 sacks. Granted, some of those are coverage sacks and some are Boyd either turning the wrong way into a defender or holding onto the ball too long. Overall, however, this group has been fun to watch, and you really get the feeling they are only going to get better.
Defensive line
Grade: C
If we had more time, we would break this down into two groups – the tackles and the ends. We feel the tackles have played much better than the ends, and senior end Malliciah Goodman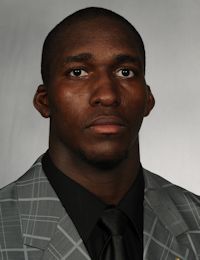 Malliciah Goodman
Sr. Defensive End
#97 6-4, 270
Florence, SC
View Full Profile has been a bit of a disappointment. He came into the season with just five career sacks over three seasons, and he has zero sacks and just 11 tackles in 279 snaps this season. He was replaced at times by Tavaris Barnes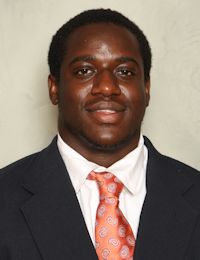 Tavaris Barnes
RS So. Defensive End
#6 6-4, 275
Jacksonville, FL
View Full Profile in the game against Georgia Tech, and Barnes had some success at sealing the edge. Barnes has nine tackles in just 116 snaps, and may see increased playing time in the second half of the season. Vic Beasley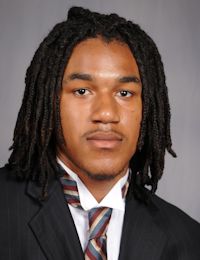 Vic Beasley
RS So. Defensive End
#3 6-3, 225
Adairsville, GA
View Full Profile has two sacks in backing up Corey Crawford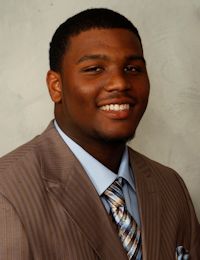 Corey Crawford
So. Defensive End
#93 6-5, 270
Columbus, GA
View Full Profile . At the tackle spot, Josh Watson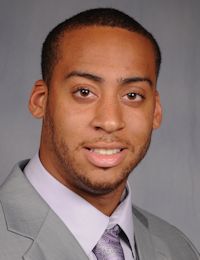 Josh Watson
RS So. Defensive Tackle
#91 6-4, 285
Wilmington, DE
View Full Profile has seen his role increase and should see even more time as the season unfolds. DeShawn Williams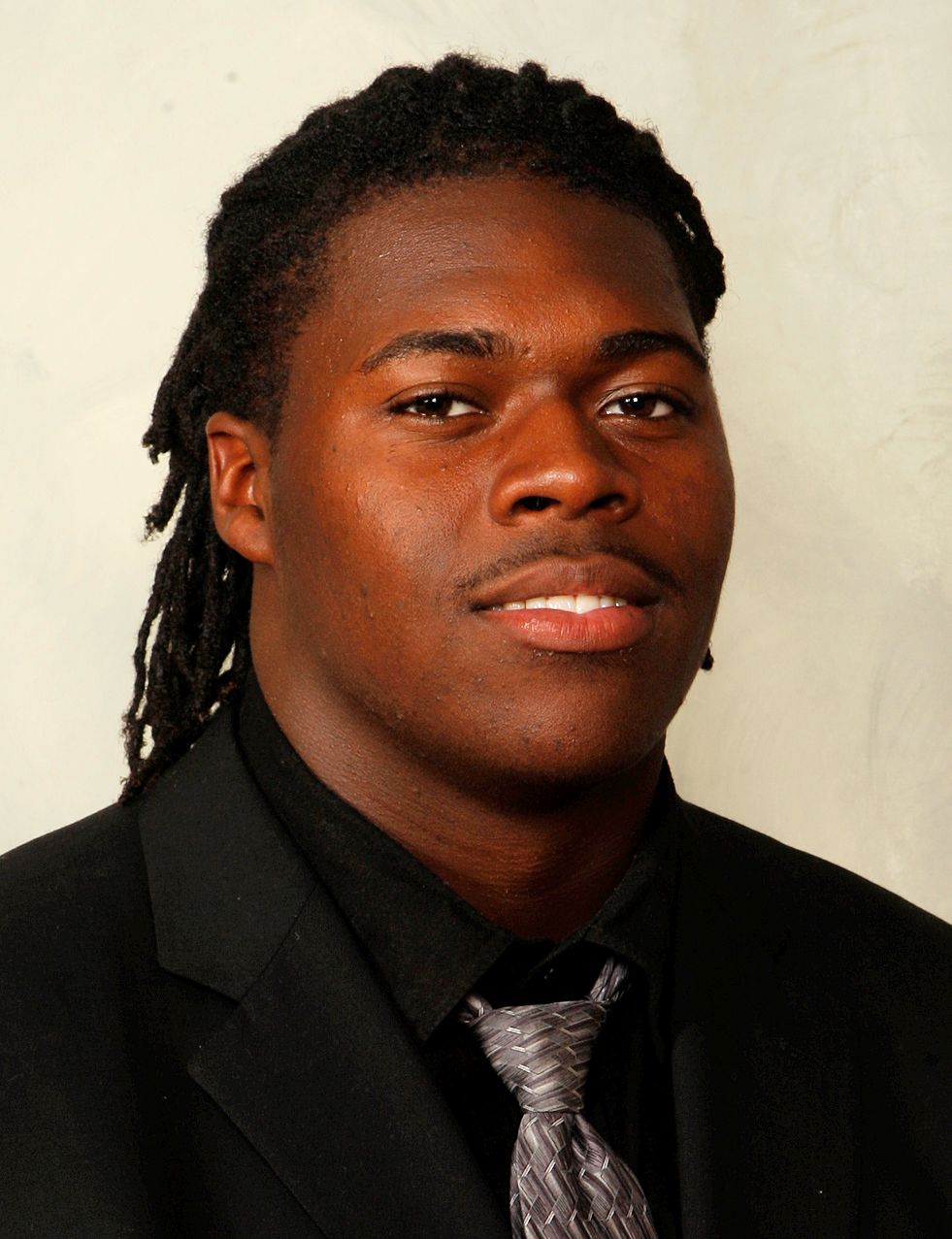 DeShawn Williams
So. Defensive Tackle
#99 6-1, 285
Central, SC
View Full Profile is tied with Beasley for the team lead with two sacks, and Grady Jarrett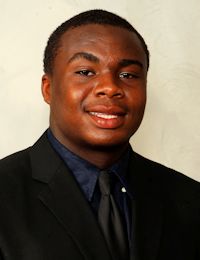 Grady Jarrett
So. Defensive Tackle
#50 6-1, 290
Conyers, GA
View Full Profile and D.J. Reader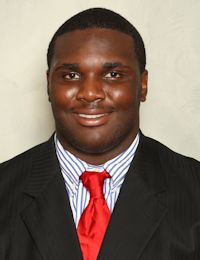 D.J. Reader
Fr. Defensive Tackle
#48 6-3, 335
Greensboro, NC
View Full Profile have been solid if not outstanding. The ends would get a C-minus or a D, while the tackles would get a C-plus from us.
Linebackers
Grade: C
This group has been all over the place this season, but the one constant has been the play of Tig Willard. Middle linebacker Stephone Anthony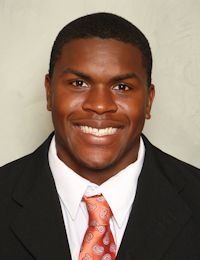 Stephone Anthony
So. Linebacker
#12 6-3, 235
Polkton, NC
View Full Profile leads the team with 51 tackles, while Willard has 41. Anthony was replaced by Spencer Shuey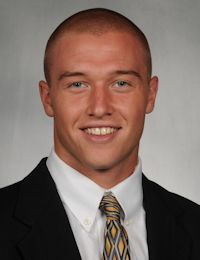 Spencer Shuey
RS Jr. Linebacker
#33 6-3, 230
Charlotte, NC
View Full Profile against Georgia Tech, and has looked unsure of himself at times. However, the talent is there and the confidence is growing. Tony Steward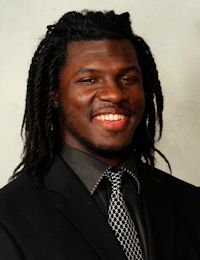 Tony Steward
So. Linebacker
#7 6-1, 235
Hastings, FL
View Full Profile has seen increased playing time over the past few weeks, and might see even more as he not only gains more confidence in his surgically-repaired knee but learns Brent Venables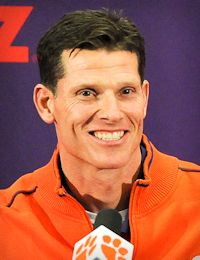 Brent Venables
Defensive Coordinator / Linebackers
View Full Profile ' system. We wouldn't be surprised to see Steward, Willard and Anthony getting the majority of the snaps by week ten. There have been highs, and there have been lows. Across the board – very average.
Secondary
Grade: D
We know, some of you are going to complain because this group doesn't get an 'F.' There have been coverage issues, and there have been tackling issues. In fact, there have been a lot of both with this group. We saw Travis Blanks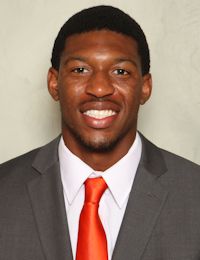 Travis Blanks
Fr. Defensive Back
#11 6-1, 190
Tallahassee, FL
View Full Profile at safety for much of the Georgia Tech game, something we will probably see in the second half of the season as he tries to bring a different kind of presence to the back four. We actually think this group played better over the past few games, especially after Garry Peters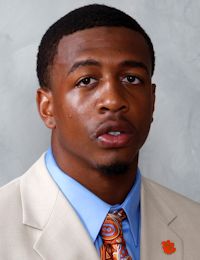 Garry Peters
RS So. Defensive Back
#26 6-0, 195
Conyers, GA
View Full Profile moved to one of the corner spots, allowing Xavier Brewer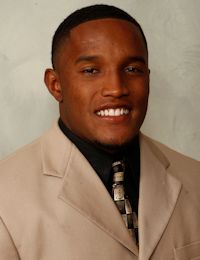 Xavier Brewer
Gr. Defensive Back
#9 5-11, 190
Jacksonville, FL
View Full Profile to play mostly in nickel situations while also backing up one of the corner spots. Rashard Hall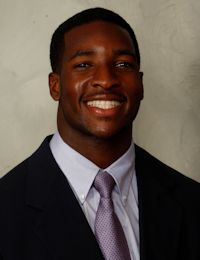 Rashard Hall
Gr. Safety
#31 6-2, 210
St. Augustine, FL
View Full Profile has three interceptions, and all three have been big, but he has struggled with bad angles and poor tackling. If Clemson wants to run the table over the final six games, this bunch has to get better.
Special Teams
Grade: B
Chandler Catanzaro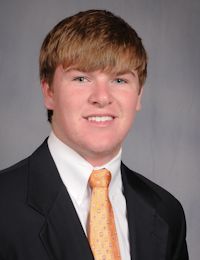 Chandler Catanzaro
RS Jr. Punter / Kicker
#39 6-2, 195
Greenville, SC
View Full Profile , by himself, gets the team's lone 'A.' He has been perfect on all 11 of his field goal attempts, and even has a 50-yarder to his credit. He has made a school-record 19 consecutive field goals dating back to last season. Spencer Benton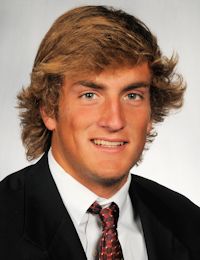 Spencer Benton
RS Sr. Punter / Kicker
#13 6-1, 195
Myrtle Beach, SC
View Full Profile made an ACC record 61-yard field goal against Furman, and has done a solid if not spectacular job as the punter. Punt coverage has been solid for most of the first half, but the Tigers struggled with kickoffs. Despite having Benton and Bradley Pinion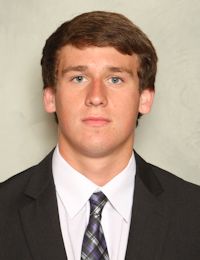 Bradley Pinion
Fr. Punter
#92 6-6, 230
Concord, NC
View Full Profile – who both have big legs – touchbacks haven't been a sure thing and when opposing teams have gotten a chance to bring out a kick, there have been issues, especially at FSU.
OVERALL
Grade: B-minus
The Tigers have won the five games they were favored to win, and lost the one game they were supposed to lose. The Tigers didn't let the one loss beat them – recovering nicely to win at Boston College a week later – and then disposed of Georgia Tech in the last game. The offense is playing at a high level and figures to get even better as Watkins gets back into playing shape after missing three of the first six games. Defensively, it has looked a little better – at times – but there are still issues, especially with tackling and with the play of the defensive ends. Special teams haven't been a killer, and Catanzaro is a tremendous weapon. Considering this team is 5-1 and ranked in the top 15, is the B-minus a little tough? Yes, but the defense has to improve.

Tags:
Adam Humphries
,
Andre Ellington
,
Bradley Pinion
,
Brandon Ford
,
Brent Venables
,
Chad Morris
,
Chandler Catanzaro
,
Charone Peake
,
Cole Stoudt
,
Corey Crawford
,
D.J. Howard
,
D.J. Reader
,
DeShawn Williams
,
Dwayne Allen
,
Garry Peters
,
Grady Jarrett
,
Jaron Brown
,
Josh Watson
,
Malliciah Goodman
,
Rashard Hall
,
Sammy Watkins
,
Spencer Benton
,
Spencer Shuey
,
Stephone Anthony
,
Tajh Boyd
,
Tavaris Barnes
,
Tony Steward
,
Travis Blanks
,
Vic Beasley
,
Xavier Brewer
,
Zac Brooks