| | |
| --- | --- |
| Michigan lineman takes in Clemson | |
---
| | |
| --- | --- |
| Monday, January 30, 2012, 6:06 PM | |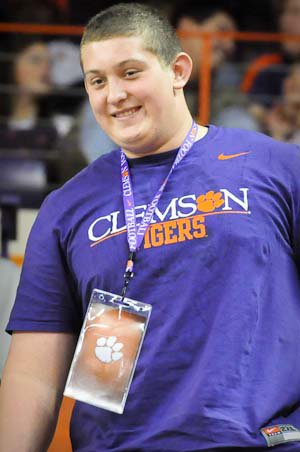 Cameron Dillard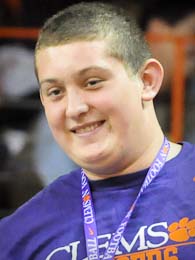 Cameron Dillard
Offensive Guard
6-3, 295
Canton, MI
View Full Profile came to Clemson this weekend looking for the three A's.
He found that and a lot more, including the village that could help him grow from a young man in high school to a man when he leaves college.
The 6-3, 285-pound offensive lineman from Canton, Michigan flew down to Clemson with his parents for Junior Day, and said his visit showed that Clemson has what he is looking for.
"I'm just taking it all in with the family. I'm just looking for a place with the three A's- athletics, atmosphere, and academics," Dillard told TigerNet Sunday evening. "My parents like Clemson. They like what Coach Swinney had to say about his faith and about coming to Clemson and growing from a young man to a man. They liked the analogy he used about how it takes a village to raise a child, and how that relates to Clemson. At Clemson they will help you grow from a young man to a man."
He liked what Clemson head coach Dabo Swinney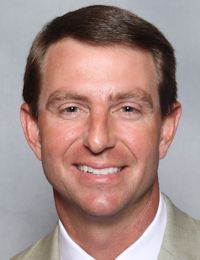 Dabo Swinney
Head Coach
View Full Profile had to say, but he really connected with his position coach Robbie Caldwell.
"I was very pleased with Clemson and very pleased with what Coach Swinney had to say," Dillard said. "I like how he talked about his faith and how spiritual he was and being a family. I didn't really get to talk to Coach Swinney one-on-one except at dinner. He just said that they were really fired up about getting to know me before they make the offer. I spent a lot of time with Coach Morris and Coach Caldwell. At the basketball game I got to spend a lot more time with Coach Caldwell. He's a funny guy and he's got some jokes, I can tell you that. He's very down to earth and I can definitely see myself playing for him. He is also a straight forward guy and I really like that about him."
Dillard plays guard on the offensive line and he spent a lot of time with the quarterback he will probably be protecting should he choose to come to Clemson.
"Chad [Kelly] and I got along pretty well," Dillard said. "He just talked about how he loves it down there and how he can't wait to get down there. He's a cool guy. We were just hanging out with everyone and having fun. Coach Caldwell told me that I'd probably be blocking for him if I came to Clemson."
This was his first ever trip to Clemson, but he's already making preparations for the next visit.
"I definitely plan on coming back down for an official visit," Dillard said. "Right now, I'm thinking about coming down for the South Carolina game."
Oregon offered Dillard this past week, and he also has offers from Bowling Green, Buffalo, Central Michigan, Western Michigan and Eastern Michigan. Clemson, West Virginia, Virginia Tech, Michigan St. and Arkansas are also showing Dillard heavy interest.