| | |
| --- | --- |
| Local prospect accepts preferred walk-on offer | |
---
| | |
| --- | --- |
| Thursday, January 24, 2013 3:44 PM | |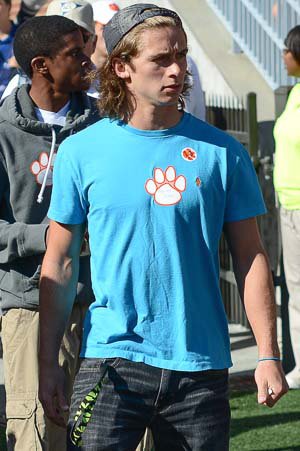 Daniel High School star Adrien Dunn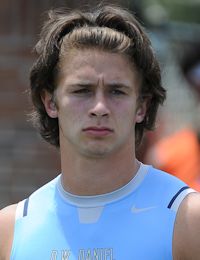 Adrien Dunn
Cornerback
5-8, 160
Central, SC
View Full Profile grew up a Tiger, and wants to stay a Tiger in college.
Dunn is a 2013 receiver/returner/defensive back who was one of the most dynamic playmakers for the Lions over the past few seasons, and has recently decided that he will accept the offer to walk on to the football team at Clemson, joining a long line of Lions who will make the short hop from Singleton Field to Death Valley.
Dunn told TigerNet this week that he has been in constant contact with the Clemson coaches throughout his recruiting process.
"Pretty much every time they talked to me, they told me how they like my work ethic," Dun said. "They watched me grow up, and they know I could fit in and be a part of the team eventually and could work my way up. They told me if I come on, I would eventually get a scholarship."
Dunn will visit Clemson this weekend, and said this time he will do it with the knowledge that it is where he will be attending school.
"I have seen all of the gyms and the weight rooms, but now I want to see the school stuff," he said. "I want to bring my family around and let them see it. I want my dad to see it. We all want to talk to the coaches and the players, and I want to be a part of this team. I am excited."
Dunn said he has spoken with several schools about scholarship offers, but those schools backed off when they heard about his chance to be a Tiger.
"I was offered and I had talked to some other schools like Newberry, but when they hear I have a walk-on offer from Clemson, they don't even talk to me anymore,"
he said. "I have talked to tons of schools, but when they hear that Clemson thing, they kind of just back off."
Dunn would have undoubtedly drawn more interest had he been just a few inches taller – he is listed at 5-8 – but he uses that as motivation to prove people wrong.
"It is a kind of motivation. I feel like I have to walk on at Clemson because of it," Dunn said. "I am not tall enough or don't meet up with some people's standards, and that makes me want to work even harder. It is like a chip on my shoulder, and I am going to prove everybody wrong."
Dunn said the Clemson coaches have told him he will play wide receiver, but will also contribute on special teams, returning punts and kickoffs.
Dunn said he doesn't care where he plays, he is just ready to be a Tiger.
"I was a Central Tiger, running around and yelling 'Tigers' as a kid," he said. "When I get to Clemson, I think I will room with D.J. [Greenlee], and it will just feel like we have moved up to another school. It's just like everybody will still be together."
Tiger for life #allin

— Adrien Dunn (@44The_old_AD) January 24, 2013