| | |
| --- | --- |
| "Little Go" ready to compete for playing time | |
---
| | |
| --- | --- |
| Friday, May 4, 2012 8:52 AM | |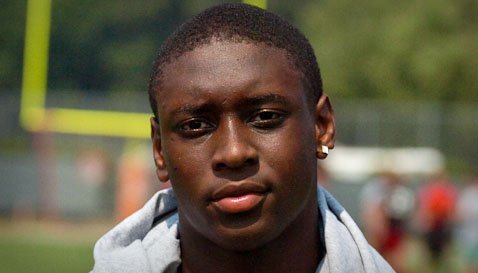 Most college football fans spend the time in between the spring game and the start of fall practice watching the calendar and counting down the days until their favorite sport is back in action. As it turns out, an incoming freshman football player feels the same way.
The Fairfax (SC) Allendale Fairfax safety and 2012 Clemson signee Ronnie Geohaghan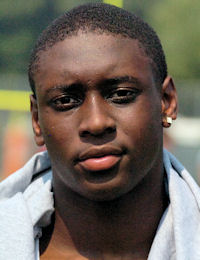 Ronnie Geohaghan
Fr. Safety
# 6-0, 185
Fairfax, SC
View Full Profile participated in the high school football all-star games, got caught up in the excitement of National Signing Day and kept an interested eye on Clemson's spring practice that ran from early March through mid-April.
Now, he is ready to begin his new life as a Clemson Tiger. But, like many fans, that time can't get here soon enough.
"I am supposed to move in on June 24th," the young man they call Little Go told TigerNet this week. "But I am going to try and make it up there sometime before that, maybe for one of the summer camp sessions. I am just ready to get back on campus and get ready. I haven't been back up there since one of the junior day visit, and I can't wait."
The 6-0, 185-pounder says he has been using his time wisely, however.
"I have been working out. Just trying to prepare myself and stay in shape, and really overall just to become a better football player and student of the game," he said. "That way, when I come in, I can get adjusted to the speed of the game. I want it to be a smooth transition so I can be one of those guys that can come in and help."
Geohaghan said he is thinking that he will room with three other players from the lower part of the state – Martin Aiken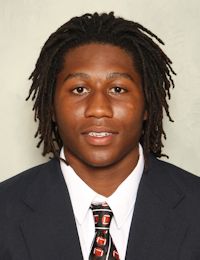 Martin Aiken
Fr. Defensive End
# 6-3, 250
Bamberg, SC
View Full Profile , Marty Williams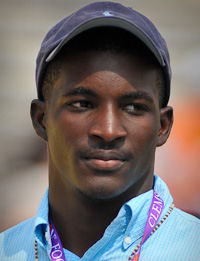 Marty Williams
Fr. Athlete
# 6-1, 189
North Augusta, SC
View Full Profile and Cordrea Tankersley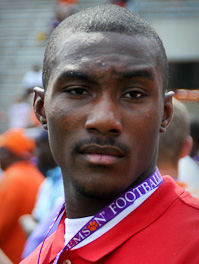 Cordrea Tankersley
Fr. Defensive Back
# 6-2, 195
Aiken, SC
View Full Profile – and he thinks they can come in and contribute.
"I have been told – and really all of the defensive backs – that all of us will get a chance to play if we come in, get the system down pat and get really fast within the system," he said.
He said that he is also excited to get a chance to work with not only his main recruiter and future secondary coach in Charlie Harbison, but new defensive coordinator Brent Venables as well.
"I am ready to get there and work with Coach Venables and Coach Cheese," he said. "I can't wait to get into camp, and just try to critique my whole game. Coach Venables and Coach Harbison have coached a lot of great players over the years, guys that starred collegiately and went on to play professionally. I am ready to learn from the best. Coach Venables had some great teams at Oklahoma, and he was the defensive coordinator on a national championship team. I feel like this is going to be our year at Clemson. I feel like Coach [Dabo] Swinney brought the right guy in."
Geohaghan said the turmoil surrounding the Orange Bowl and the departure of former defensive coordinator Kevin Steele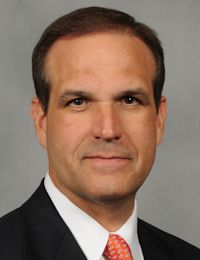 Kevin Steele
Defensive Coordinator/Linebackers
View Full Profile never caused him to waver in his commitment to Clemson.
"From the first day that Clemson became my first offer, I knew it was the place I wanted to be," he said. "And now I can't wait to get back up there."