| | |
| --- | --- |
| Leggett vows to battle "lazy" attitude, work harder to earn playing time | |
---
| | |
| --- | --- |
| Monday, October 28, 2013 4:41 PM | |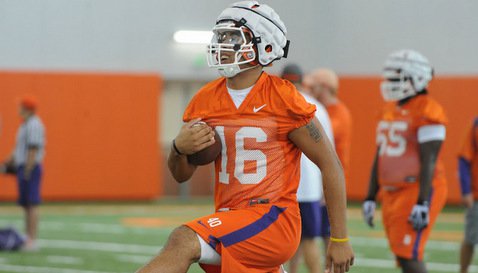 CLEMSON – Jordan Leggett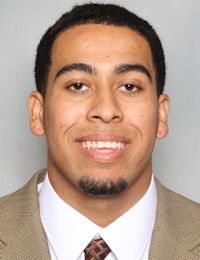 Jordan Leggett
Fr. Tight End
#16 6-6, 235
Navarre, FL
View Full Profile hasn't made many trips to the hot seat in front of the cameras and media; however, he was refreshing and candid during his interview session Monday, and admitted that one of the reasons he hasn't seen more playing time is because, by his own admission, he is lazy.
The highly touted freshman from Navarre, Florida came to Clemson as the No. 7 tight end in the nation and many expected him to immediately step in and fill the void left by Brandon Ford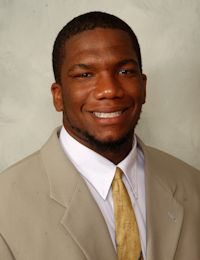 Brandon Ford
Tight End
#80 6-4, 240
Wando, SC
View Full Profile .
But, that hasn't happened yet.
According to Leggett, the reason he hasn't seen the field as much as he would like is that he is battling through something that all freshmen go through – finding the drive to take a starter's mindset and intensity into every play, every practice, every day.
"That's the mindset that I have right now.," Leggett said Monday in the WestZone. "Even going into this week, I was like, 'Well, I'm not going to that much.' It's because I'm a freshman that they have a really short leash on me. If I mess up then it's the end of the world. My laziness, it's just me. It's just my personality. I'm very nonchalant about things. I can change that in the near future. I just need to work on it."
Leggett is as athletically gifted as any Clemson tight end and can be a nightmare matchup for any linebacker, and he said that reminding himself to go full speed during every practice is a hurdle that he's trying to overcome.
"I know I need to do it. I just have to teach myself to do it every day and go full speed every play because I'm not in there that much in practice," Leggett said. "Every time I'm in, I need to remind myself to go full speed. It's a mindset thing with me right now because I'm not being used as much as I want to be used."
Despite not being a great practice player, Leggett said that he has an internal switch that flips when he is on the big stage.
"Back in high school, I had a bigger role than I do on this team," Leggett said. "I'm a lazy person, so at the practices that we've had so far they aren't able to trust me because of my practice habits. When it comes to game time, I know how to flip the switch to do what I have to do to help my team win. They don't trust me because of my practice habits, and I guess I need to go out there and change that a little bit. When it comes to a game, they can trust me because I know how to flip that switch."
Being a great practice player will gain the trust of the coaches, but Leggett said that he feels like he has already gained quarterback Tajh Boyd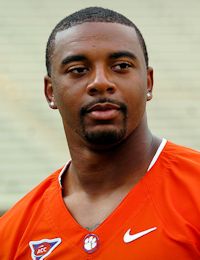 Tajh Boyd
RS Sr. Quarterback
#10 6-1, 225
Hampton, VA
View Full Profile 's during games, because he has yet to drop a pass that's been thrown his way.
"I think he trusts me because every time I've been in a game with him, we've been in the two-minute where it's get on the ball and hurry up," Leggett said. "I'm always doing some type of out-route and I do get the ball a lot from Tajh. I feel like he trusts me because I don't think I've dropped a pass from him yet. I'm not known as a guy who drops passes. That's one thing I do well - I catch the ball. I'm not really good at blocking, but I catch."
Boyd showed that trust in Leggett when he hit him in the corner of the endzone for a touchdown right before halftime in Clemson 40-27 win over Maryland last week.
"It felt great on my part because I don't get to score that often," Leggett said. "When they give me the opportunity, I want to give back to them so they don't see it as a bad thing when they put me in the game because, I know what I'm doing, I go out there and make plays, I'm one of the more athletic tight ends here. They just need to give me more opportunities."
Leggett and Boyd will have to continue to gain confidence in each other because with the inconsistent play at the tight end position, offensive coordinator Chad Morris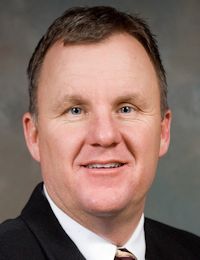 Chad Morris
Offensive Coordinator / QBs
View Full Profile said that Clemson fans will be seeing more of the freshman in coming weeks.
"You are going to see Jordan more. You are," Morris said Monday. "Jordan is a freshman that has battled what a lot of the freshmen go through, and he will continue to mature both mentally and physically. He has to learn that you have to bring it every day, even at practice. So that is our challenge with him. He is unbelievably talented. And we had a few plays set up just for him to get him going. He came in and played well. We have to work on him being more physical, but he showed some promise and we know he can catch the football and run like the wind."