| | |
| --- | --- |
| Key for 2012 Tigers: Keeping Freeman, Boyd and Ellington healthy | |
---
| | |
| --- | --- |
| Wednesday, June 20, 2012 11:07 AM | |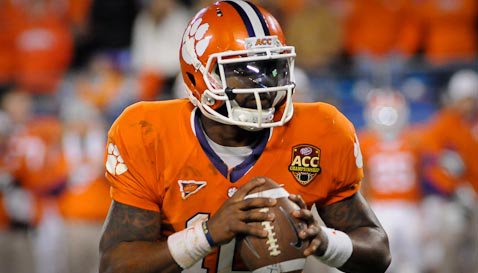 CLEMSON – The beginning of the 2012 college football season sits just out of reach, close enough to see and think about, but not yet quite close enough to touch.
However, that doesn't stop college football fans from all across the country from buying preseason magazines and watching the college football shows on the four letter network, hoping to get a tantalizing taste of what is ahead.
Clemson fans are, of course, no different and the Tigers enter the season with talent all over the field and a bevy of expectations with the return of offensive coordinator Chad Morris and new defensive coordinator Brent Venables.
I get a lot of emails and Facebook messages – a lot of them about recruiting – but the majority of them are people's opinions on how they think the season will go and their prediction and to ask mine.
One of the good things about being at Clemson head coach Dabo Swinney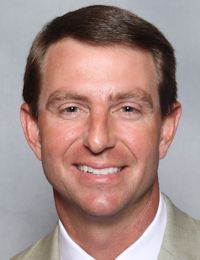 Dabo Swinney
Head Coach
View Full Profile 's camp last week was getting the opportunity - in a limited way – to be around the football staff and Swinney himself and talk about the offseason and get a feel for how they think about how the season will go.
I know there are concerns about inexperience on the offensive line and depth at defensive end, but I truly believe – especially after talking with a lot of those guys – that this team is talented enough and experienced enough to again challenge for the Atlantic Division title of the Atlantic Coast Conference and make a return to the ACC Championship Game.
No other team in the conference is as loaded as the Tigers are at the skill positions, the linebacker play should be much improved and a lot of younger players in the secondary should be ready to step in and show growth.
For me – and this is just my opinion so insert disclaimer here – the Tigers have to get a few breaks this season. And by breaks, I don't mean the bounce of the football or the call of an official at a crucial point, even though those would help and are appreciated. By breaks, I mean injuries, or lack thereof.
I was thinking about the season earlier this week, and thinking about the players the Tigers could least afford to lose, and I came up with my list of the top three, plus a position.
*Center Dalton Freeman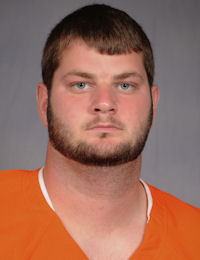 Dalton Freeman
RS Jr. Offensive Line
#55 6-5, 285
Pelion, SC
View Full Profile – Clemson's senior center has 36 of the Tigers' 46 career returning starts on the offensive line, and as the senior statesman, the line's best player and unquestioned leader it is imperative he stay healthy. He will be backed up by Ryan Norton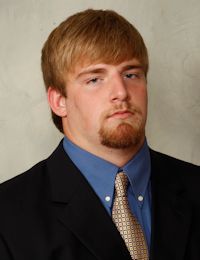 Ryan Norton
RS Fr. Offensive Line
#58 6-3, 265
Mauldin, SC
View Full Profile – a player the coaches love but who has yet to play a collegiate game – and behind Norton are question marks. I am fairly confident the staff would love to see Jay Guillermo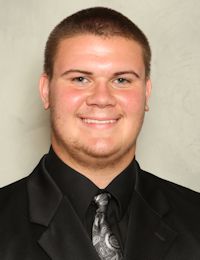 Jay Guillermo
Fr. Offensive Line
# 6-3, 285
Maryville, TN
View Full Profile redshirt and not waste a year on just a few snaps. I heard that the staff had tried to get Reid Webster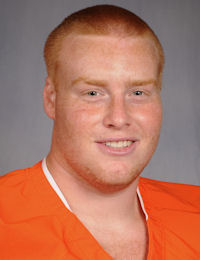 Reid Webster
RS Fr. Offensive Tackle
#77 6-4, 295
Woodstock, GA
View Full Profile some snaps at center during the spring, but hopefully No. 55 stays healthy all season. Because he will play a huge part in keeping this guy healthy…..
*Quarterback Tajh Boyd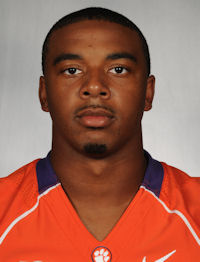 Tajh Boyd
RS So. Quarterback
#10 6-1, 225
Hampton, VA
View Full Profile – Boyd threw for over 3800 yards in 2011, tossing a school-record 33 touchdowns along the way. I went back and looked at his splits from a year ago, and he threw just four touchdown passes and tossed seven interceptions in Clemson's losses. In Tiger wins, he threw 29 touchdown passes and five interceptions. I know there are other mitigating factors in determining wins or losses – breaks, the play of the defense or special teams, the offensive line, etc. – but the fact remains that when Boyd plays well and isn't turning the ball over, the Tigers usually win. Keeping him healthy will be imperative for the Tigers this season. Cole Stoudt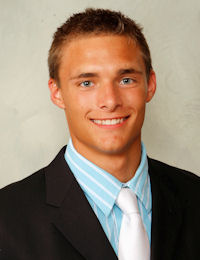 Cole Stoudt
Fr. Quarterback
#8 6-4, 200
Dublin, OH
View Full Profile got to see time last season, Morgan Roberts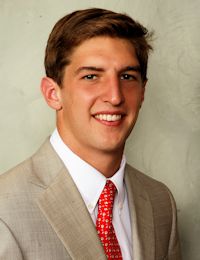 Morgan Roberts
RS Fr. Quarterback
#16 6-2, 200
Charlotte, NC
View Full Profile impressed the coaches during the spring and incoming freshman Chad Kelly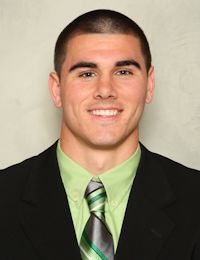 Chad Kelly
Fr. Quarterback
# 6-3, 205
Buffalo, NY
View Full Profile has all the confidence in the world. But none of them are Tajh Boyd, at least not yet. Boyd knows the system, he has continued to work at perfecting his game, and he is older and more mature. He knows the offense. He can make all the throws. I like the younger players, but keeping Boyd healthy could be the difference between playing for an ACC Championship or the Sun Bowl.
*Running back Andre Ellington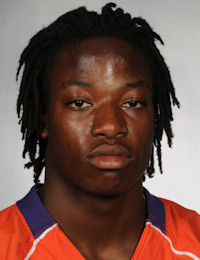 Andre Ellington
RS Jr. Running Back
#23 5-10, 190
Moncks Corner, SC
View Full Profile – Ellington has battled injuries in each of his three seasons, but when he is healthy there aren't many running backs out there that are better. He was healthy for the majority of last season – he missed the loss at Georgia Tech –and he rushed for 1,178 yards with 11 touchdowns. He was on the field for 754 snaps a year ago averaging 5.3 yards on 223 carries. Ellington accounted for 22 "explosive" plays (12 yards or more) with five games in which he had over 100 yards rushing. Ellington ranks 10th in Clemson history in career rushing with 2,355 yards and need just 645 yards to become the fifth player in Clemson history with 3000 yards. He needs 1612 yards to break Raymond Priester's career rushing record, so there are plenty of milestones he can reach this season if healthy. With the loss of Mike Bellamy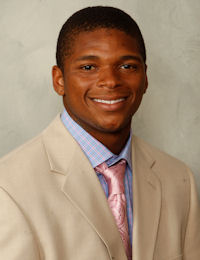 Mike Bellamy
Fr. Running Back
#5 5-10, 175
Nocatee, FL
View Full Profile to academic reasons, the Tigers have D.J. Howard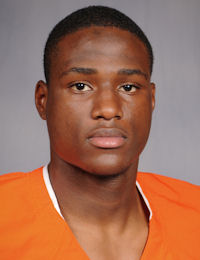 D.J. Howard
RS Fr. Running Back
#22 5-11, 195
Lincoln, AL
View Full Profile , Hot Rod McDowell and freshman Zac Brooks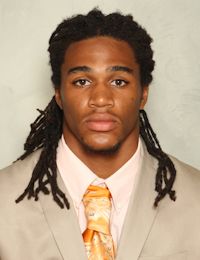 Zac Brooks
Fr. Athlete
# 6-2, 180
Jonesboro, AR
View Full Profile behind Ellington. McDowell has not played a lot during his tenure at Clemson – even though he is consistently a spring game standout – and Howard had issues with turning the ball over. I love the way Howard runs, low and physical, and I truly believe he can be a really good player in this system. But for Clemson to reach their goals this season, a healthy Ellington will need to be a big part.
*There are other positions on the field that need to stay healthy – especially at defensive end, where Malliciah Goodman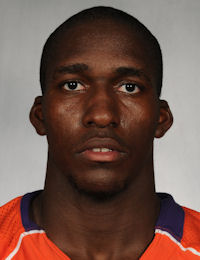 Malliciah Goodman
Jr. Defensive End
#97 6-4, 280
Florence, SC
View Full Profile and Corey Crawford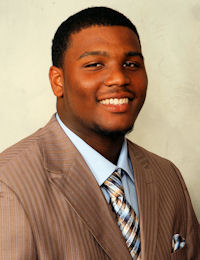 Corey Crawford
Fr. Defensive End
#93 6-5, 280
Columbus, GA
View Full Profile have the only real experience. The Tigers could ill-afford to lose kicker Chandler Catanzaro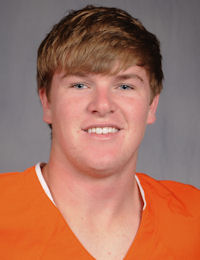 Chandler Catanzaro
RS So. Punter / Kicker
#39 6-2, 200
Greenville, SC
View Full Profile . Stephone Anthony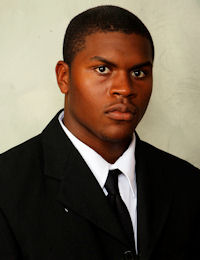 Stephone Anthony
Fr. Linebacker
#12 6-3, 235
Polkton, NC
View Full Profile absolutely needs to stay healthy. But those were my top three. Now I will sit back and listen to what you think…..

Tags:
Andre Ellington
,
Chad Kelly
,
Chandler Catanzaro
,
Cole Stoudt
,
Corey Crawford
,
D.J. Howard
,
Dabo Swinney
,
Dalton Freeman
,
Jay Guillermo
,
Malliciah Goodman
,
Mike Bellamy
,
Morgan Roberts
,
Reid Webster
,
Ryan Norton
,
Stephone Anthony
,
Tajh Boyd
,
Zac Brooks