| | |
| --- | --- |
| Kelly debut both scary and fulfilling | |
---
| | |
| --- | --- |
| Saturday, September 7, 2013 8:25 PM | |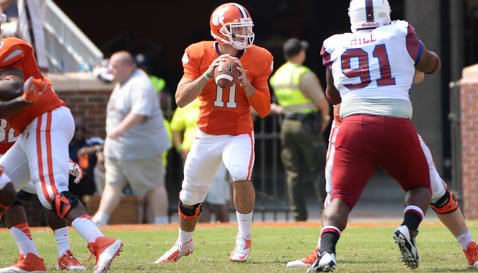 CLEMSON – Clemson quarterback Chad Kelly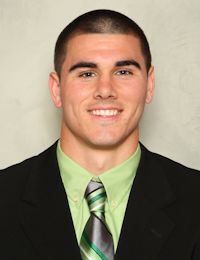 Chad Kelly
RS Fr. Quarterback
#11 6-2, 210
Buffalo, NY
View Full Profile received a nice ovation when he first entered Saturday's contest against South Carolina St., but the cheers quickly turned to worry when Kelly limped to the sideline following a hit on his knee in the second half.
Kelly, the redshirt freshman out of New York, is just 21 weeks removed from surgery to repair the ACL he tore in the spring game, and when he limped off the field and staggered around in pain behind Clemson's bench, a collective gasp went up from the fans still in the stadium.
As it turns out, the injury was minor.
"It was just my calf, a pinched nerve on the lower part of my calf," Kelly said to the media after the game.
Clemson head coach Dabo Swinney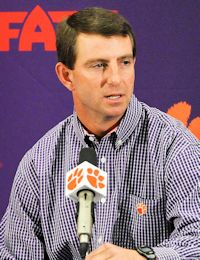 Dabo Swinney
Head Coach
View Full Profile said Kelly was fine in the locker room after the game.
"He was fine. He got hit on the outside of his leg. He got banged up," Swinney said. "He had some great dance moves in the locker room after the game, so that was good to see."
Offensive coordinator Chad Morris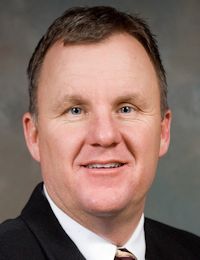 Chad Morris
Offensive Coordinator / QBs
View Full Profile said the injury occurred when the knee brace Kelly is wearing bent back onto the calf and pinched the nerve.
"When he came off the field and I looked at him, I hoped like everyone else in the stadium that surely it wasn't the same leg," Morris said. "It was his calf and not his knee and actually it was his knee brace going into his calf. I was relieved."
Kelly completed a pair of passes for 11 yards and rushed twice for six yards, and he said it was a relief to be able to finally participate in a game, a goal he set for himself shortly after his injury.
"I talked to my Uncle Jim (Kelly), and he said, 'There's no doubt you can come back from this,'" Kelly said of the conversation with his uncle. "It felt good, with it being two years since I last played. Just to get tackled again, it just felt really good to go do what I love to do."
Tight end Sam Cooper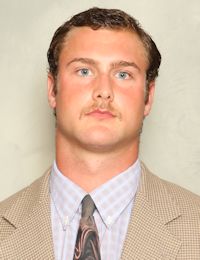 Sam Cooper
RS Jr. Tight End
#86 6-5, 250
Brentwood, TN
View Full Profile also tore his ACL in the spring game, and like Kelly, made his return to action Saturday.
"This is a guy who's worked extremely hard – both him and Sam Cooper," Morris said. "To see those guys coming back and contributing – there's a few passes he'd like back – but I'm proud of him. He's going to be a really good player for us. What an inspiration for everybody – and the crowd with the big cheer when he went out there – that was huge."
Kelly said he would be ready to play whenever his number was called again.
"I feel 100 percent," Kelly said. "I definitely am a lot quicker than I was. That's for sure."