| | |
| --- | --- |
| Jones not satisfied with being third on the depth chart | |
---
| | |
| --- | --- |
| Monday, August 5, 2013 9:51 PM | |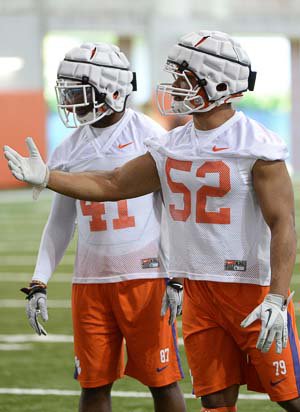 CLEMSON – Kellen Jones
Kellen Jones
RS So. Linebacker
#52 6-1, 215
Houston, TX
View Full Profile didn't transfer to Clemson to be a third-string player, and he said Monday evening that he is doing everything in his power to catch the eye of defensive coordinator Brent Venables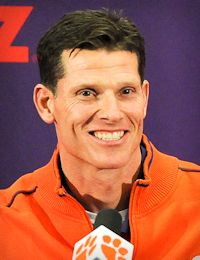 Brent Venables
Defensive Coordinator / Linebackers
View Full Profile and earn a starting job.
Jones, who was rated as the No. 39 outside linebacker in the nation after his senior season at St. Pius X High School in Houston, Texas, played one season (2011) at Oklahoma, where he played 12 games and had 10 tackles as a backup linebacker and special teams contributor under Venables.
Jones transferred to Clemson in the spring of 2012, but sat out the 2012 season under NCAA transfer rules.
This season, he is battling Spencer Shuey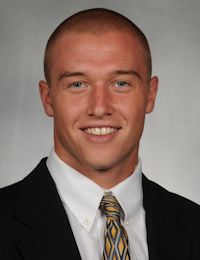 Spencer Shuey
Gr. Linebacker
#33 6-3, 230
Charlotte, NC
View Full Profile and former 5-star prospect Tony Steward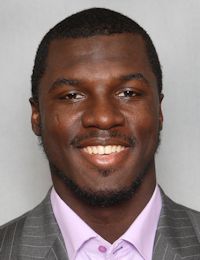 Tony Steward
Jr. Linebacker
#7 6-0, 235
Hastings, FL
View Full Profile for playing time at the weakside linebacker (WILL) spot, and he told TigerNet Monday that he was currently third on the depth chart behind those two players.
That is a position he isn't used to, and he doesn't like it. However, he also knows whether he starts depends on what he shows in the film room and during practice.
"My mindset is to start. I've never sat the bench in my life," Jones said after Monday's practice. "That's my mindset is always to start. That's my ultimate goal. I'm just trying to improve each day. Coach V has me third string. It's just time to prove myself when we put these pads on. We put the shoulder pads on today and I'm trying to prove myself each and every day to show them that I deserve that starting spot."
Jones caught the attention of fans and coaches during the spring, and said he was frustrated when the spring ended and he was still third on the depth chart.
"I really was. I'm not going to lie. I felt as though I did really well during the spring," Jones said. "Early on, with the installation and stuff like that, you would expect me to struggle a little bit, but in the end I felt as though I made a lot of plays and deserve a little more than I got right now. I'm trying to stay positive and prove myself during camp. I had some one-on-one time with Coach Venables and he told me that once the pads went on it was time to prove myself. He said, 'You will determine your ultimate spot at the end.' "
However, a talk with his dad, Sean Jones, helped put his cause in proper perspective.
"It's very hard, but my dad gave me the perfect example," he said. " It's the same thing as when I was in high school. I actually transferred high schools my sophomore year and when I was a junior, I was in the same spot on third string. I had to prove myself during the fall and during the scrimmages and that's exactly what I did. It's the same situation. Once I look back on that, I'm a little more at ease, but of course I'm still disappointed."
Jones said that Venables told him what he needs to improve on in order to gain his trust, and he is doing everything in his power to earn that trust.
"Coach V said that it really was my pass coverage was the ultimate thing. That and knowing the plays," he said. "I feel like I know the plays, but not as well as Shuey does. Shuey knows the plays in and out. My technique and my pass coverage are the ultimate things he said that need improvement.
"I'm trying to make an impact and force them to put me on the field more often. I'm currently going in on a dime package that we have. I'm rotating with T.J. Burrell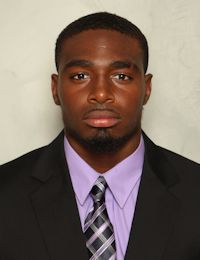 T.J. Burrell
RS Fr. Linebacker
#41 5-11, 215
Goose Creek, SC
View Full Profile . I got picked today to be that in package. Coach V said that I would decide ultimately how much playing time I get with how I practice on the field."