| | |
| --- | --- |
| Instant Halftime Analysis: Clemson 41, N.C. State 24 | |
---
| | |
| --- | --- |
| Saturday, November 17, 2012 5:32 PM | |
CLEMSON - Instant Halftime Analysis: Clemson 41, N.C. State 24
Trailing 24-13 early, Clemson went on a 28-0 run to close out the half and leads N.C. State 41-24 at the half.
The Tigers were actually up 13-0, but after giving up 13 points, N.C. State slowed Clemson's offense down for a quarter, before the Tigers went on the run.
Quarterback Tajh Boyd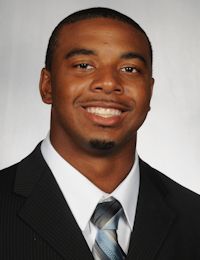 Tajh Boyd
RS Jr. Quarterback
#10 6-1, 225
Hampton, VA
View Full Profile accounted for five touchdown- three passing and two rushing.
The Clemson offense amassed 442 yards of offense in the first half- the second-highest total number of yards in a half in Clemson history, trailing only the 487 gained in the first half two weeks ago at Duke.
What went right: Mr. Consistency- Chandler Cantanzaro- squeaked a 47-yard field goal through the uprights to give Clemson its first points of the day and later hit another one into the wind. Catanzaro has hit 15-of-16 field goals this season.
Kickoff specialist Spencer Benton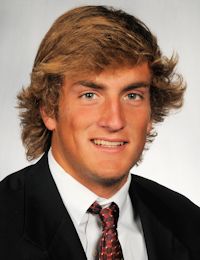 Spencer Benton
RS Sr. Punter / Kicker
#13 6-1, 195
Myrtle Beach, SC
View Full Profile nailed N.C. State return man Tobias Palmer on the kick-off after the first field goal for his 28th career tackle.
Tyler Shatley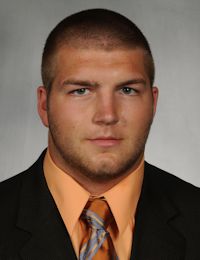 Tyler Shatley
RS Jr. Offensive Guard
#62 6-3, 295
Icard, NC
View Full Profile sprung Tajh Boyd for four-yards for Clemson first touchdown of the day. On Clemson's second drive, Boyd carried the ball twice for 16 yards. The touchdown was Boyd's sixth rushing touchdown of the season.
Center Dalton Freeman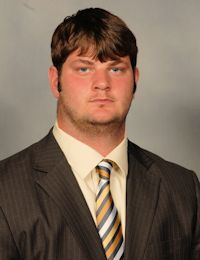 Dalton Freeman
Gr. Center
#55 6-5, 265
Pelion, SC
View Full Profile played his 3,132nd snap - the most by an individual player in Clemson football history.
Brandon Ford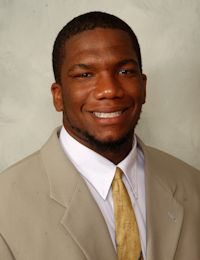 Brandon Ford
Gr. Tight End
#80 6-4, 240
Wando, SC
View Full Profile scored Clemson's second touchdown of the game- the seventh of his career, moving him into second place all-time among Clemson tight ends. Dwayne Allen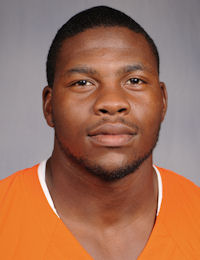 Dwayne Allen
Tight End
#83 6-3, 255
Fayetteville, NC
View Full Profile holds the record with eight touchdowns.
With just over 11 minutes remaining in the first half, defensive tackle Josh Watson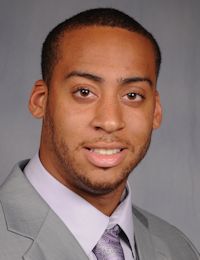 Josh Watson
RS So. Defensive Tackle
#91 6-4, 285
Wilmington, DE
View Full Profile stuffed the run on an N.C. State fourth-and-one to give the Tigers momentum.
After the big defensive stop, Boyd hit Sammy Watkins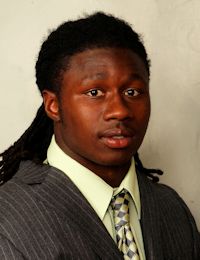 Sammy Watkins
So. Wide Receiver
#2 6-1, 205
Fort Myers, FL
View Full Profile on a screen and after a Jaron Brown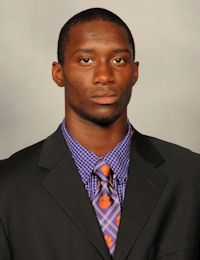 Jaron Brown
Gr. Wide Receiver
#18 6-2, 205
Cheraw, SC
View Full Profile block, Watkins found the endzone giving the Tigers the lead after giving up 24 unanswered points. Brandon Ford converted the two-point conversion.
After the Watkins touchdown, Bradley Pinion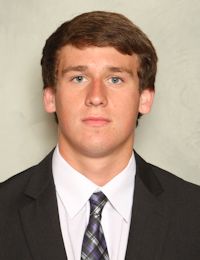 Bradley Pinion
Fr. Punter
#92 6-6, 230
Concord, NC
View Full Profile drilled the kickoff nine-yards deep in the endzone for Clemson's first touchback of the day.
The Clemson pass rush appeared a step behind for most of the first half, but defensive end Vic Beasley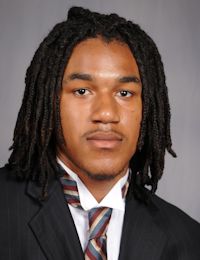 Vic Beasley
RS So. Defensive End
#3 6-3, 225
Adairsville, GA
View Full Profile sacked Glennon. Glennon was also called for intentional grounding on the play.
With N.C. State driving in the second quarter, Rashard Hall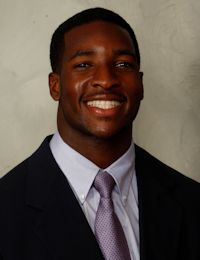 Rashard Hall
Gr. Safety
#31 6-2, 210
St. Augustine, FL
View Full Profile intercepted a Glennon pass in the endzone to short-circuit the drive. The interception was Hall's 14th career interception and 17th career takeaway moving him into third place in Clemson history.
Nuk Hopkins' second reception of the day was a 62-yard touchdown making him the Clemson career leader in receiving yards.
Defensive end Malliciah Goodman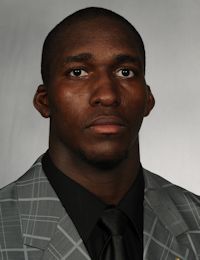 Malliciah Goodman
Sr. Defensive End
#97 6-4, 270
Florence, SC
View Full Profile sacked Glennon late in the first half, forcing a fumble that was recovered by Corey Crawford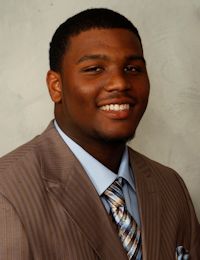 Corey Crawford
So. Defensive End
#93 6-5, 270
Columbus, GA
View Full Profile , giving the Tigers the ball on the 32-yard line with just over two minutes left in the half. Boyd found a hole in the defense and went nine yards into the endzone ,accounting for his fifth touchdown of the first half.
What went wrong: Cornerback Garry Peters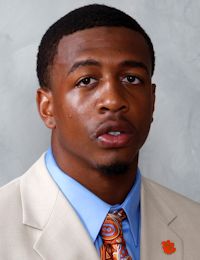 Garry Peters
RS So. Defensive Back
#26 6-0, 195
Conyers, GA
View Full Profile was beaten badly on a 77-yard touchdown pass from Mike Glennon to Tobias Palmer. The touchdown pass tied for the longest touchdown play against Clemson this season.
After the Clemson offense went three-and-out, Bashaud Breeland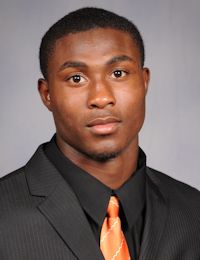 Bashaud Breeland
RS So. Cornerback
#17 6-0, 195
Allendale, SC
View Full Profile was beaten on the first play from scrimmage for a 49-yard touchdown to give N.C. State its first lead of the day.
Glennon threw a third touchdown pass in the opening quarter- a season record for the Wolfpack.
Late in the first quarter, Boyd saw Sammy Watkins down the middle of the field, but underthrew the ball and it was intercepted and returned 36 yards setting up a Wolfpack field goal.
Clemson's kickoffs were well short of the endzone, giving N.C. State good field position in the first half.
On third- and-long, linebacker Spencer Shuey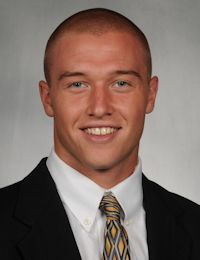 Spencer Shuey
RS Jr. Linebacker
#33 6-3, 230
Charlotte, NC
View Full Profile didn't have good ball awareness and gave up a big play to set up the Wolfpack inside the red zone.
Hopkins didn't have a reception in the game until 2:39 was left in the first half.
Turning Point of the Half: After N.C. State scored 24 unanswered points, Josh Waston stuffed the run on a fourth-and one and the Tigers went on a 28-0 run to end the first half.
Stat of the Half: Both teams have accounted for 806 combined yards of total offense. Clemson had 441 yards, while State had 365

Tags:
Bashaud Breeland
,
Bradley Pinion
,
Brandon Ford
,
Corey Crawford
,
Dalton Freeman
,
Dwayne Allen
,
Garry Peters
,
Jaron Brown
,
Josh Watson
,
Malliciah Goodman
,
Rashard Hall
,
Sammy Watkins
,
Spencer Benton
,
Spencer Shuey
,
Tajh Boyd
,
Tyler Shatley
,
Vic Beasley