| | |
| --- | --- |
| Hopkins reflects on 4th-and-16, decision to go pro | |
---
| | |
| --- | --- |
| Tuesday, January 22, 2013 12:33 AM | |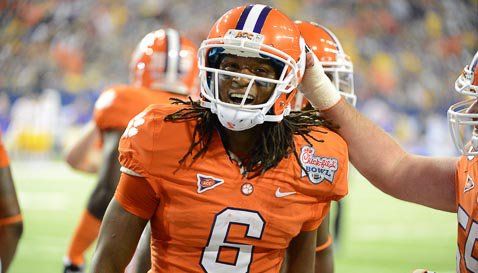 DeAndre "Nuk" Hopkins walked off the field in the Georgia Dome late last month, reveling in the sights and sounds of a fan base that was not only celebrating a win over LSU in the Chick-fil-A Bowl, but giving one of its favorite players a show of gratitude and perhaps, final thanks.
Nuk could hear every cheer, every person who chanted his name; the long "Nuuuk" that had accompanied each catch over the previous three seasons; he could hear the band playing Tiger Rag and he could hear the sounds of his teammates raucously celebrating a win that he hoped would put his program – his team – over the top.
He entered the tunnel and headed to the locker room to change out of his Clemson uniform – most likely for the final time – and pondered the sights and sounds of the previous three hours, his saving the best game for the last game of his Clemson career, and he knew it was time.
In an exclusive interview with TigerNet, Hopkins detailed the wild ride of his three years at Clemson and the final game that may define his legacy as a Tiger.
"I am very proud of my career. I feel like I overachieved with some of the goals I had for myself and what the team had for me," Hopkins said. "I am extremely proud of my career at Clemson. I felt like it was the perfect way to go out and end my career at Clemson."
Hopkins did indeed save the best for last – he caught 13 passes for 191 yards and two touchdowns in the win – and caught the pass on what will go down in Clemson lore as one of the biggest plays in its history, the 4th-and-16 throw from Tajh Boyd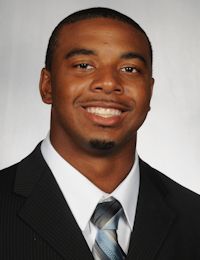 Tajh Boyd
RS Jr. Quarterback
#10 6-1, 225
Hampton, VA
View Full Profile that kept Clemson's game-winning drive alive.
Hopkins said he was confident heading into the game.
"Before the game, I was focused and I felt confident," he said. "I had watched a good bit of film on those guys, and we had a great gameplan going into the game. I had watched film for a couple of weeks, and my mindset was that I was going to catch anything that came my way. I knew I had to make catches and make plays for my team. I knew we wouldn't have too many chances to make plays because of their pass rush. I knew every chance I got, I had to make a play."
Fellow receiver Sammy Watkins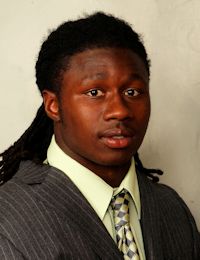 Sammy Watkins
So. Wide Receiver
#2 6-1, 205
Fort Myers, FL
View Full Profile was injured on the second play from scrimmage, and LSU knew they could focus their defense on Hopkins, who was just as determined that the SEC Tigers couldn't stop him, no matter their focus.
"As soon as Sammy went out, the coaches came over and told me I needed to step up," Hopkins said. "They told me that I needed to step up and carry this team, and put the team on my back. A lot of the players and the coaches came over and told me that. They knew I was capable."
Capable? Hopkins was more than capable, as he proved over the course of an 11-2 season that saw him catch 82 passes for 1,405 yards and 18 touchdowns. In 13 games, he established ACC records for touchdown receptions in a season, consecutive games with at least one touchdown reception (10) and most games with a reception touchdown (12).
However, he knew his outstanding season would be for naught in many eyes if Clemson couldn't pull off the upset against LSU. Clemson took a timeout with 1:22 remaining on the clock and the season as Hopkins and Boyd stared down the barrel of an angry LSU defense and a 4th-an-16 play that carried the emotions of an entire fan base with it.
And then, he did what he always did before a big play - he pulled his gloves a little tighter and went to work.
"I just knew it was maybe the biggest play of the season," Hopkins said. "I knew the play was coming to me or to Brandon Ford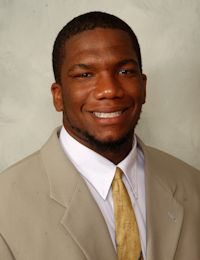 Brandon Ford
Gr. Tight End
#80 6-4, 240
Wando, SC
View Full Profile because we were running a crossing route. But I knew I had to get open, and I was looking for the [first down] sticks, and once I knew where they were, I had to make a play on the defense. Tajh threw the ball perfectly, and I made the catch. I wasn't going to drop it – I knew I had to make that catch."
As Chandler Catanzaro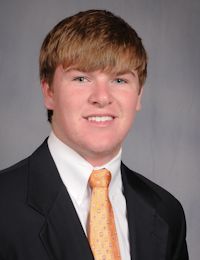 Chandler Catanzaro
RS Jr. Punter / Kicker
#39 6-2, 195
Greenville, SC
View Full Profile 's kick sailed through the uprights to give Clemson the 25-24 win, Hopkins made sure he took in everything, a final mental snapshot of what it meant to be a Clemson player basking in the glow of one of the program's finest moments, a moment he had helped create.
"I kind of knew in the back of my head that it would be my last time," he said. "I was raised to always have a plan for my actions and to always plan ahead and be on my toes. I kind of knew after the game that it would be my last time playing in a Clemson jersey."
Hopkins celebrated with his teammates after the game, and got one final moment with "the guys" at Clemson's football banquet two weekends ago.
"It felt great to be with those guys, and it brought tears to my eyes when I saw them," he said. "It was hard knowing it was the last time we would be together. It was something that I didn't want to let go of. I stayed at the banquet late, and we were some of the last few people there. We were kind of reminiscing about stuff, and my first time at Clemson, from recruiting to freshman year. It was good to see those guys back and smiling and ending it the way we did."
Hopkins said that the thought of winning a national championship was one of the things that made his decision a hard one, but he feels like the program is situated to make a run at a title.
"I feel like we have laid a great foundation," he said. "Coach Swinney has done a great job of getting the coaches we need, the support staff, the players and the resources on and off the field. He knows what it takes to win - he is an Alabama alum and he knows what it takes to win a championship, and that is setting up perfect for those guys to win. If I would have come back, it would have been to win one."
However, he felt like it was time to move on and chase another dream – the dream of playing in the National Football League.
"It is a dream come true. Everybody dreams of that when they are in the backyard throwing the football around," he said. "You think, 'One day I will be No. 84 like Randy Moss of the Vikings.' This is a dream come true for me, and I am facing the reality of preparing every day to go out there and take advantage of the chance I have to play professional football."
Hopkins told TigerNet he was disappointed that he didn't get to have a farewell press conference to send a message to all his fans, and he wanted to pass a special message along to Tiger nation.
"I want to thank all the fans for supporting me, through the good and the bad," he said. "I love them for shouting 'Nuk' every time I made a catch. Nobody bleeds orange more than I do. I come from generations of Clemson fans, and my family bleeds orange. No matter what people say, I will always be a true Clemson fan. I want my casket to be orange. Clemson is the best school in the best city. Tell the Clemson fans I love them and I thank them for watching me and for being faithful."
Editor's note: If you would like to post a note of thanks or encouragement to Nuk Hopkins please do so in the comments section at the bottom of this article. We will make sure to pass them along to Nuk.