| | |
| --- | --- |
| Hood: No matter what Nkemdiche decides, Clemson will be fine | |
---
| | |
| --- | --- |
| Wednesday, November 14, 2012 1:25 AM | |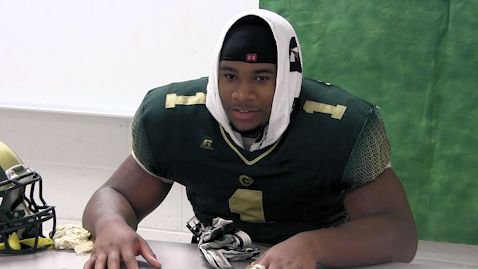 The saga of Robert Nkemdiche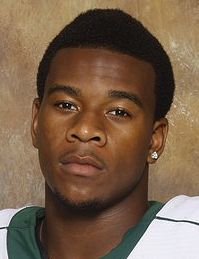 Robert Nkemdiche
Defensive End
6-5, 275
Loganville, GA
View Full Profile continues, in case you've been living in a cave and missed it, with the announcement that defensive back prospect David Kamara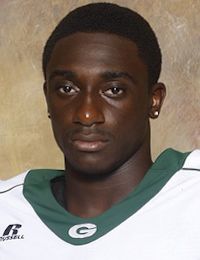 David Kamara
Cornerback
5-11, 185
Loganville, GA
View Full Profile has withdrawn his commitment from Clemson and may follow his best friend to Ole Miss if that is where Nkemdiche decides he needs to be.
I know a lot has been made of the news of the past week, and I won't even get into the distasteful badgering of recruits that most certainly played a role in what happened, but I will say one thing……Clemson will be just fine.
In fact, I can say with full confidence that Clemson will continue to win if Nkemdiche and Kamara decide to honor their verbal pledge and sign with Clemson in February, and Clemson will continue to win if the Grayson players decide to spend their falls in Oxford, Miss.
The 2013 Loganville (GA) Grayson prospects committed to Clemson back in June, and everything appeared to be sailing along with the recruiting of both Kamara and Nkemdiche and teammate Wayne Gallman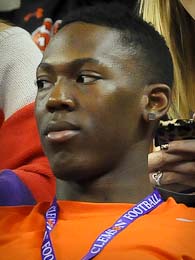 Wayne Gallman
Running Back
6-1, 195
Loganville, GA
View Full Profile until Nkemdiche's mother, Beverly Nkemdiche, returned to Georgia from Nigeria, where she is a politician.
For whatever reason, she was displeased with her son's commitment to the Tigers, and she made sure before she boarded a plane back to Nigeria that her son was no longer on Clemson's 2013 commitment board. I don't know her reasons, and I certainly won't speculate in this space. She is a mother, and she has her reasons.
Now…how does this affect Clemson? Certainly, Nkemdiche is a special player, the kind of defensive player that can step onto a campus from day one and make an impact. He would almost certainly have a chance to play early at Clemson, especially with the Tigers losing senior defensive end Malliciah Goodman. Kamara is more of a project, and would probably be facing a redshirt season next year.
Having a special player like Nkemdiche on hand would just make the Tigers better as they pursue what many believe is the beginning of a special run over the next few seasons. Many of the pieces are in place and pieces are coming in the next few recruiting cycles, setting up Clemson for a sustained run of excellence. Nkemdiche and Kamara would be a nice part of that.
However, and I can't say this any more strongly - one player doesn't make or break the program, and Clemson will make that run and continue to win no matter what decision Nkemdiche makes. Sammy Watkins made a difference for the Tigers last season, and it is easy to say that Clemson won one or two more games a year ago simply because Watkins was on the field.
This season, Watkins has been human again and the Tigers have a 9-1 record because players like Nuk Hopkins and others have stepped up. There are quality players up and down the roster, and the Tigers already have some special players coming in – players like Ryan Jenkins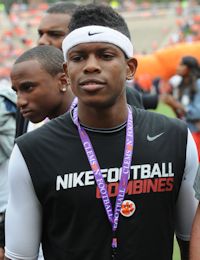 Ryan Jenkins
Wide Receiver
5-11, 177
Alpharetta, GA
View Full Profile and Dorian O'Daniel and Jayron Kearse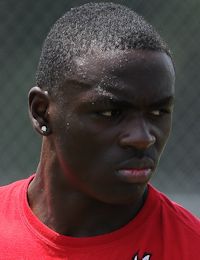 Jayron Kearse
Safety
6-4, 205
Fort Myers, FL
View Full Profile and Scott Pagano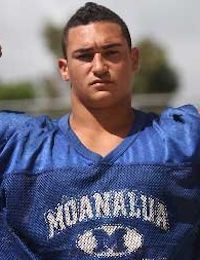 Scott Pagano
Defensive Tackle
6-4, 280
Honolulu, HI
View Full Profile and De Marcus Robinson

Marcus Robinson
Linebacker
6-3, 215
Memphis, TN
View Full Profile . There are younger players like Kevin Dodd and Roderick Byers that the coaches are high on at that defensive end spot. And there are redshirt freshmen like Martin Aiken that could make a splash next season, and Shaq Lawson will be here in January.
The Tigers are built, as Dabo Swinney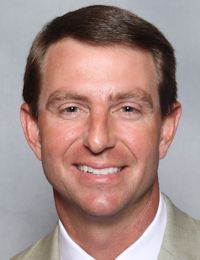 Dabo Swinney
Head Coach
View Full Profile says, to make that sustained run. The best thing about that run is that it will be made with players who really want to be at Clemson and love Clemson for the special place that it is.
One player could help. But one player won't stop it. If the nation's No. 1 recruit decides he wants to be a Tiger, he can be a part of something special. If he decides to go to Ole Miss, something special will still happen with players who want to be here and aren't at Clemson because of someone else, whether that is a friend or a family member.