| | |
| --- | --- |
| Hood: Final South Carolina game thoughts | |
---
| | |
| --- | --- |
| Monday, November 26, 2012 11:47 AM | |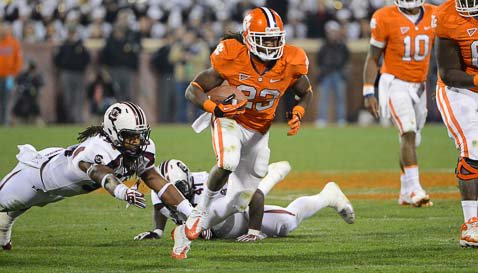 CLEMSON – The truth is hard to take sometimes.
The easy thing to say on the Monday morning after Clemson's loss to South Carolina is that the Tigers were beaten – soundly – in all three phases of the game and that South Carolina is a superior program at this time and moment in the history of the rivalry.
Ouch. But it's true.
The Gamecocks were the bullies, who came in and imposed their will at the line of scrimmage. They looked battle-tested (they played three quality opponents, Clemson just one) and didn't blink when faced with an early deficit. They looked bigger and stronger.
Granted, there were several moments in Saturday's game where the tide could have turned, where momentum could have been wrested away from the folks in white and garnet and Clemson fans would have a much different outlook on life.
But those game-defining plays never happened, in large part because one team had game-changing players on the defensive side of the ball and one team didn't. You can guess which team won the game.
Yes, Clemson's recruiting over the past three seasons has been stellar, but the lack of a dominant pass-rusher and injuries in the secondary took its toll. The good news is that the Tigers still have a shot at some talented players in this recruiting cycle, and there are several younger players that red-shirted this season that could make an impact. How soon that happens is anybody's guess.
I get it, four losses to an arch-rival hurts, and that has many Clemson fans ready to jump off the cliff.
In many ways, who can blame them? Clemson's last three forays into primetime matchups [excluding the win over Auburn, a program that has since imploded] have seen the Tigers lose 70-33 to West Virginia in the Orange Bowl, lose 49-37 at Florida St. earlier this season and lose to South Carolina in wilting fashion this weekend. Any one of those wins could have defined a program, changed national perception or given hope that perhaps the Tigers are poised for a run at national prominence.
Earlier this season, it was generally agreed upon that 2013 could be a special season, but now there are doubts – and understandably so – that this team can take that next step with the current makeup of the roster with the addition of a few recruits.
However, all is not lost.
Exhibit A – South Carolina is a good program, definitely one of better programs in the country right now, and even though it stings to lose to a rival, the losses aren't to a lesser team. The Gamecocks are pretty dang good. South Carolina has 20 seniors this season, 11 on defense, so they will be a bit younger next season. I think Clemson is still paying – in many ways – for the Dandy Dozen from Dabo's first year. That class has produced a few good players – but the lack of veterans and a stellar defensive guy out of that class hurt.
Exhibit B – The Tigers are still trending upward. Recruiting is still going strong, offensive playmakers abound and it appears the culture surrounding Clemson's offensive line is getting better, despite Saturday night's shaky showing against Clowney and South Carolina.
Exhibit C – The Tigers still play in the ACC, and the competition won't be much better next season, almost guaranteeing a certain number of wins, and a trip to the ACC Championship Game may hinge on a date with Florida St. at home.
However, playmakers on defense have to be found, and the offense has to find a way to come up big in big games against teams with defensive talent.
Now, back to Saturday's game……
I got several text messages and emails after the game with people telling me that the loss lay at the feet of offensive coordinator Chad Morris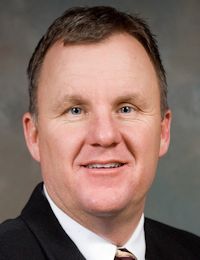 Chad Morris
Offensive Coordinator / QBs
View Full Profile and the offense, that the defense had done its part in "holding" South Carolina to 27 points.
I hated to be rude, but what were they smoking? Watching the Clemson defense Saturday night was almost – almost – as painful as watching the Florida St. game earlier this season. However, instead of dying quickly on drives, it was slow and methodical death. South Carolina kept the football for almost forty minutes of the game, converted third down after third down, and did it with a backup quarterback.
I have no fault with the gameplan - defensive coordinator Brent Venables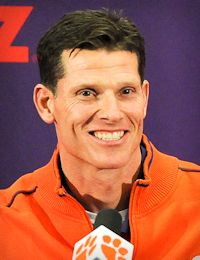 Brent Venables
Defensive Coordinator / Linebackers
View Full Profile did everything he could to get pressure on the quarterback and still leave some protection for a depleted secondary. He brought max blitzes, he brought pressure off the edge, and there were times he rushed three and dropped eight. None of it worked, even though Clemson got four sacks, because they kept finding ways to convert on third down. And when there was a conventional pass rush, defensive tackle Josh Watson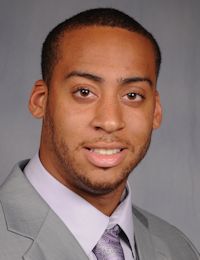 Josh Watson
RS So. Defensive Tackle
#91 6-4, 285
Wilmington, DE
View Full Profile was the only player that showed a lot of fight.
On third downs of longer than five yards, South Carolina ran off plays of 19 yards, 19 yards, 19 yards, 34 yards, 24 yards and 20 yards. Zero push up front and a weak backend produce those kinds of plays. Slow death….
Now, the defense wasn't solely to blame, and I have to wonder why Clemson offensive coordinator Chad Morris abandoned the run. Andre Ellington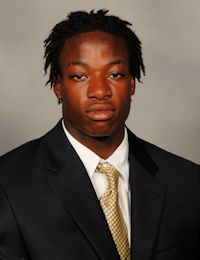 Andre Ellington
RS Sr. Running Back
#23 5-10, 195
Moncks Corner, SC
View Full Profile and Rod McDowell were running the ball effectively, and Jadeveon Clowney was trying so hard to get up the field on every play that the Tigers were able to run at him and by him on many occasions.
I remember an Ellington run about midway through the second quarter where he picked up 13 yards running to that side of the line, and at that point, the Tigers had run the ball 13 times for 92 yards and offensive linemen will tell you that they would rather run block than pass block.
However, at that point the run was almost totally abandoned as 18 of the next 25 play calls were passes, which played right into the hands of Clowney and the pass rush. And it isn't like the game was out of reach or even more than six points apart at any point during that stretch. Great teams impose their will, and the running game looked like it was there. Of those seven run plays, Ellington had four carries and picked up 26 yards.
In fact, following that 13-yard run, the Tigers called for a pass on first down and Boyd was sacked. Two incompletions later, the Tigers punted with the ball near midfield. The Tigers also had the ball in South Carolina territory twice late in the first half with the chance to go up two scores, and failed to convert those drives into points. The game was there for the taking, and a conversion somewhere along the line could have made the difference, changed South Carolina's play-calling and made it a different game.
And I really thought the Tigers would leave fullback
Darrell Smith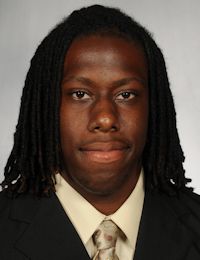 Darrell Smith
RS Jr. Fullback
#40 6-2, 250
Gadsden, AL
View Full Profile
in the game more to help
Brandon Thomas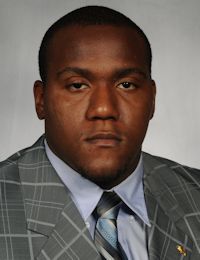 Brandon Thomas
RS Jr. Offensive Line
#63 6-3, 305
Spartanburg, SC
View Full Profile
with Clowney over at left tackle, but that never really materialized either. And I'm not knocking Thomas in any way – there aren't many players in the country that can block that cat.
But the yards and points were there, offensively. Receivers were open and dropped passes. The running lanes were there. The lack of execution is what is startling. Granted, having the ball for just 59 plays and just over 20 minutes hurt, and a lot of that can be blamed on a defense that couldn't get off the field. But it goes both ways – an exhausted defense needed the offense to grind out some drives and let them rest, and it never happened, and the Tiger offense never got a chance to wear down South Carolina's defense.
So, what do we have? A 10-2 football team that will get a good bowl game (more on that later), but a 10-2 team that doesn't have a marquee win. There were two opportunities to get one, and both wound up being losses.
Where does the program stand? Like I said Saturday night, not quite ready for prime time. The lines of scrimmage have to get better, bigger and stronger. A dominant pass rusher has to be found somewhere along the way. And by the time the Tigers kick off the next time in Death Valley, they have to find two new starting safeties and a starting corner.
The gap between the two programs? I think one team faces better competition throughout the year, and after seeing both Florida St. and South Carolina defenses in person, I think South Carolina's is better. It's no coincidence that South Carolina has built one of the nation's best defenses and has won four straight in this series. There's the gap. Will that get better by next season? Or the year after, or are the Tigers looking at a five-game losing streak? Or six? Time, recruiting and player development will tell.