| | |
| --- | --- |
| Former UGA commitment could see himself as a Tiger | |
---
| | |
| --- | --- |
| Monday, January 28, 2013 4:35 PM | |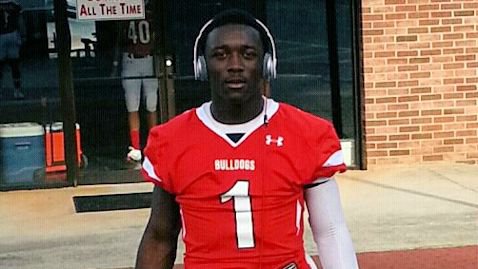 Stanley Williams

Stanley Williams
Running Back
5-8, 185
Bethlehem, GA
View Full Profile initially committed to Georgia in July of 2011, but has since decided to re-open his recruitment.
The 185-pound, four-star 2014 prospect out of Bethlehem (GA) George Walton Academy told TigerNet that if he had to narrow down his choices today, the Tigers would without a doubt make the cut.
"There are a lot of places I have been to like Alabama and other places, but there isn't a specific top four or five," Williams said. "But, if there was one today Clemson would be in that top group, there is no question. I can see myself playing at Clemson and being a future running back in orange and purple."
Williams has already built a relationship with running backs coach Tony Elliott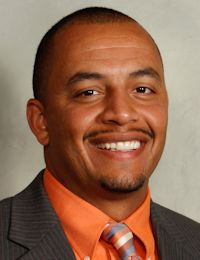 Tony Elliott
Assistant Coach / Running Backs
View Full Profile , but he wants to experience the atmosphere in Death Valley first-hand.
"I love the coaches. Coach Elliott has been down to see me and I stay in touch with those guys," Williams said. "I definitely want to get up there for a game. I know the atmosphere is crazy. It's one of best I have seen. It's a great place to play. Running down the hill and touching rock, I want to see if I would have the opportunity to do that."
Williams said that offensive coordinator Chad Morris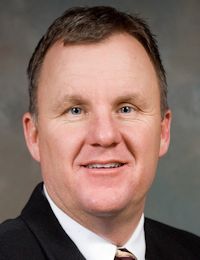 Chad Morris
Offensive Coordinator / QBs
View Full Profile already has a plan for how he will use him in Clemson's spread offense.
"There are a lot of different things they do," he said. "I think I would fit in well with the spread offense after talking to Coach Elliott and Coach Morris. They said they would use me in Wildcat formations and in the slot shifting around a whole lot on the field. The Clemson offense balances the ball well."
His choice won't be completely determined by football because Williams said that he wants to prepare for his future after football by having a degree that he can fall back on.
"I want a team where I can come and help the team," he said. "I want a family oriented place that wins. One of the most important things is that I want to go to a place that can give me a good education- something I can fall back on education-wise and just good football program that will run things well."
Williams wants to take the remaining part of the recruiting process slow and enjoy every moment.
"I will go around to all of the schools. After I meet all the coaches and going into senior year, I should have narrowed my list down to a top five," he said. "After my senior year, I'll take my officials and narrow it down to a top three. I don't want to move too fast. I want to take my time, have fun and enjoy every moment meeting all of the people. "
Williams said will visit many of the schools on his list in order to get meet the coaches and get a feel for how they run their programs.
"Obviously, Georgia is one of the schools. Clemson, Georgia Tech and South Carolina, Florida and Florida St., Ohio St., Michigan and a whole lot of other schools," he said. "I just talk with them and have a lot of visits coming up for junior days and I want to go around and meet the coaches and see how they do things."
Williams will attend many junior days and Clemson will be on his itinerary.
"I will be at Clemson's junior day, SC GA Auburn, Alabama and a whole bunch," he said.
Williams rushed for 1,948 yards and 24 touchdowns his junior year.