| | |
| --- | --- |
| Filer relishes challenge of playing Purdue | |
---
| | |
| --- | --- |
| Tuesday, November 27, 2012 6:47 PM | |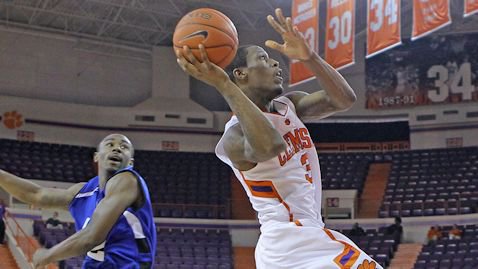 CLEMSON -- Freshman guard Adonis Filer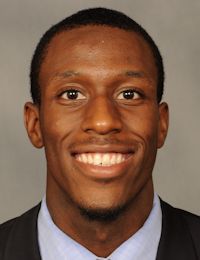 Adonis Filer
Fr. Guard
#3 6-2, 190
Chicago, IL
View Full Profile has more than just a passing interest in Purdue, Clemson's opponent in Wednesday night's ACC/Big Ten Challenge.
Filer hails from Hammond, Indiana, which sits on the outskirts of Chicago and just two hours up Interstate 65 from the Purdue campus in West Lafayette. Filer was also recruited by Boilermaker head coach Matt Painter, and has played either with or against three of the Purdue players he will face Wednesday night.
Filer played football and basketball at Mount Carmel High in Chicago [his brother Steve is a senior linebacker at Notre Dame], before transferring to Bishop Noll High in Hammond for his senior season to concentrate solely on basketball. At Bishop Noll, he earned Indiana All-Star Team honors while averaging 15.9 points, 4.5 rebounds, 3.1 assists and 2.5 steals per game, and led the Warriors to the Class 2-A state championship game.
Because he was late to the recruiting process, most of the class of 2011 had signed in November, and with his options few, Filer took the advice of his high school coach, Drew Trost, and explored the option of going to a prep school. As a result, he wound up at Notre Dame prep for a year and entered Clemson in the fall.
Filer told TigerNet Tuesday afternoon that he is looking forward to the game, and has a special interest in playing against a team from his old stomping grounds.
"There kind of is. I like Purdue as a school," Filer said. "It is going to be a fun time playing against them, plus they are from where I'm from and a lot of the people I know play for the team, so it should be a pretty interesting game."
Filer said the Boilermakers and Painter made a strong push, something he strongly considered before choosing Clemson.
"I kind of did, but Clemson had been recruiting me for a long time," Filer said. "And then Purdue got in there kind of late and obviously I chose Clemson."
Filer said he has played against Anthony Johnson and Ronnie Johnson, and played AAU basketball with Boilermaker big man Jay Simpson, so he knows what to expect when the two teams take the floor.
"I am expecting a tough, hard-fought game," he said. "They are like us. They are defensive and have a lot of players that shoot the ball. It will be tough, and whoever wants it more will come out with the win."
Filer is fifth on the team in minutes played – averaging 19.4 per game – and is averaging 8.6 points per game, good for fourth on the team. Clemson head coach Brad Brownell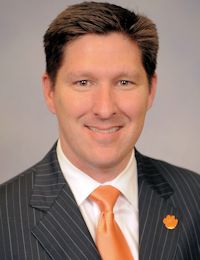 Brad Brownell
Head Coach
View Full Profile said Tuesday that Filer is not only a year older than the other freshmen, but doesn't lack for confidence.
"I think he is more advanced physically with his build, and I think he's more advanced with his confidence," Brownell said. "His confidence is such that he doesn't shake easily. He doesn't have a lot of self-doubt. A lot of times when kids get to this level and experience failure or make mistakes, doubt creeps in and it becomes more difficult to play well. I don't think he has a lot of self-doubt. I think he believes he is going to make more plays and he stays in an aggressive mode."
Filer said he has been surprised by the amount of playing time he has received, and doesn't want to do anything that would give Brownell a reason to take those minutes away.
"I am just trying to get my conditioning higher and higher as a freshman and just stay consistent," he said. "I am playing a little more than I expected. I am just going to keep working hard to maintain my minutes or at least improve them."
Filer, whose true position is at the point, is making a push for starting minutes, but Brownell said he doesn't expect to make any changes to the starting lineup – at least for now.
"Our team is in a good flow right now. We're probably going to stay with the five guys we're staying with. I like, at certain times, to bring guys off the bench that either provide energy or scoring, or can play multiple positions, so it allows you to sub for different players," Brownell said. "I don't make as much out of starting. Certainly, there can come a time when we want to start Adonis or somebody else, to change the lineup. Right now, I think we're going to stick with this group, at least for another game."