| | |
| --- | --- |
| Defensive position battles to watch this spring | |
---
| | |
| --- | --- |
| Wednesday, March 6, 2013 11:16 AM | |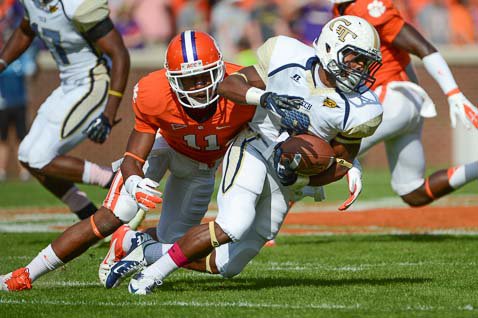 Brent Venables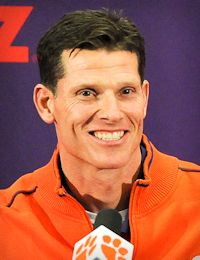 Brent Venables
Defensive Coordinator / Linebackers
View Full Profile ' defensive squad made great strides during the Chick-fil-A Bowl win over LSU, giving hope that the group might be ready to turn the corner after a string of less-than-stellar seasons.
However, there are more questions than answers for the defense as the Tigers prepare to kick off spring practice this afternoon in the indoor practice facility, with several jobs open across the board.
The injury bug bit Venables' defense last season, giving many young guys the opportunity to gain valuable experience, but can they continue to grow and show consistency with only seven returning starters?
First year defensive backs coach Mike Reed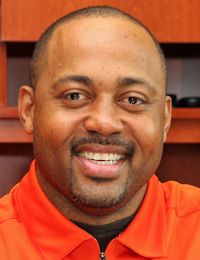 Mike Reed
Defensive Backs Coach
View Full Profile will have his work cut out for him this spring with the departure of the entire safety corps. Injuries hit the corners especially hard last season, but it was a group marked by inconsistency even when healthy.
There will still be many unanswered questions as the final seconds of the spring game tick off, but here is a list of the defensive position battles to watch during spring drills.
*Defensive End- The right side of the defensive line is set with Corey Crawford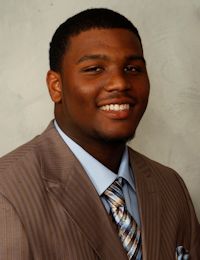 Corey Crawford
So. Defensive End
#93 6-5, 270
Columbus, GA
View Full Profile as the rush defensive end. For Crawford, 2013 is his time to shine. He played behind Andre Branch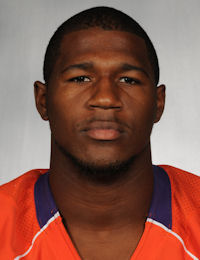 Andre Branch
Defensive End
#40 6-5, 260
Richmond, VA
View Full Profile his first season and started last season. Now it's time that he lives up to his potential. Crawford has all of the physical tools to be successful at defensive end- good burst off the ball, good hands, and he is big and physical. However, Crawford was pushed last season by the emerging Vic Beasley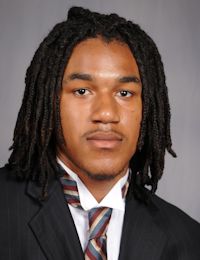 Vic Beasley
RS So. Defensive End
#3 6-3, 225
Adairsville, GA
View Full Profile , who bounced around from linebacker to tight end when he first arrived at Clemson, but has found a home at defensive end. Beasley finished the season with eight sacks in 2012, fourth most in the ACC. Will he flip to the other side of the line, or will the coaches let him battle it out with Crawford? At the other end, Venables must figure out who will replace Malliciah Goodman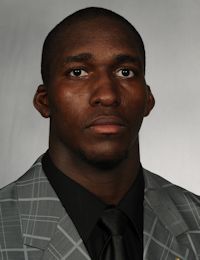 Malliciah Goodman
Sr. Defensive End
#97 6-4, 270
Florence, SC
View Full Profile , who had arguably the best game of his career against LSU when he registered three sacks. Tavaris Barnes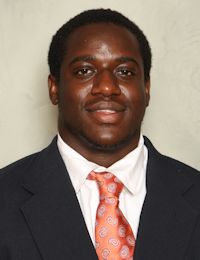 Tavaris Barnes
RS So. Defensive End
#6 6-4, 275
Jacksonville, FL
View Full Profile has the most experience at defensive end after playing 232 snaps last season, but expect Hargrave transfer Shaq Lawson

Shaq Lawson
Defensive End
#90 6-4, 240
Central, SC
View Full Profile to come in and battle Barnes for that spot. At Hargrave, Lawson played both end and defensive tackle so he is prepared to handle any offensive lineman a team wants to throw at him. Rod Byers and Martin Aiken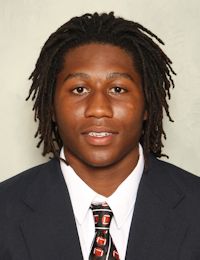 Martin Aiken
Fr. Defensive End
#53 6-2, 255
Bamberg, SC
View Full Profile will also vie for a spot in the rotation. Freshman Ebenezer Ogundeko enrolled early and he gets a chance to show what he can do, even though a redshirt year might be in the offing.
*Middle Linebacker- Stephone Anthony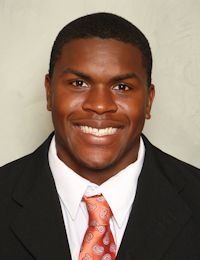 Stephone Anthony
So. Linebacker
#12 6-3, 235
Polkton, NC
View Full Profile began the 2012 season at middle linebacker, but injured his wrist midway through the season, giving way for Spencer Shuey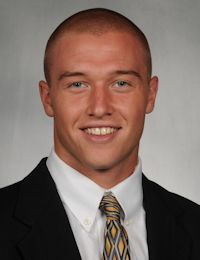 Spencer Shuey
RS Jr. Linebacker
#33 6-3, 230
Charlotte, NC
View Full Profile to takeover at the MIKE. Shuey played in all 13 games and accounted for 93 tackles and six tackles for loss, including a safety against Georgia Tech. Shuey was more than proficient at the MIKE, but he could be pushed by Tony Steward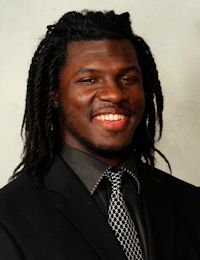 Tony Steward
So. Linebacker
#7 6-1, 235
Hastings, FL
View Full Profile , who is fully recovered from two knee surgeries. The big question here is: Will Stephone Anthony remain at the MIKE, or will he move to the outside, which better fits his talents?
*Weakside Linebacker- Corico Wright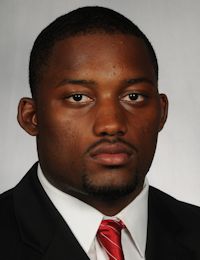 Corico Wright
Sr. Linebacker
#42 5-11, 230
Milledgeville, GA
View Full Profile and Tig Willard manned the WILL last season, but their graduation will give Steward, Athony and newcomer Kellen Jones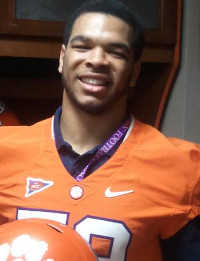 Kellen Jones
So. Linebacker
#52 6-1, 215
Houston, TX
View Full Profile the opportunity to claim a starting role. Anthony played the last two seasons at middle linebacker out of necessity, but with his athletic ability and quickness he may be more suited to play outside. Steward came to Clemson two years ago with grand expectations, but two torn ACLs have limited his time on the field to just special teams. A healthy Steward can finally show Clemson fans why he was so highly regarded coming out of high school. The wildcard might be Jones, who had to sit out the 2012 season after transferring from Oklahoma, but because of his familiarity to with Venables' system, Jones is more than ready to jump in and become a main cog of the defense. Jones played on the scout team last season, and according to offensive coaches, terrorized the offensive line and was constantly around the ball making plays.
Adding to the intrigue at linebacker is Justin Parker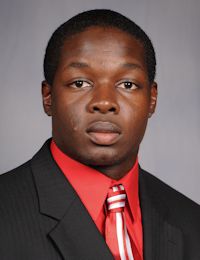 Justin Parker
Jr. Linebacker
#8 6-1, 235
Port Royal, SC
View Full Profile , who missed all of last season with a groin injury. Add in B.J. Goodson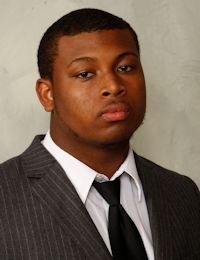 B.J. Goodson
RS So. Linebacker
#44 6-1, 240
Timmonsville, SC
View Full Profile and T.J. Burrell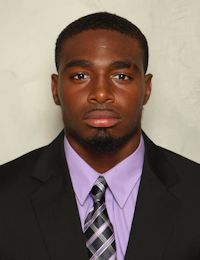 T.J. Burrell
Fr. Linebacker
#41 5-11, 215
Goose Creek, SC
View Full Profile , and the competition on the second level of the defense should be fierce this spring.
*Cornerback- The Clemson coaching staff really won't know what they have at cornerback until everyone is on campus this summer because of the addition of Mackensie Alexander, Adrian Baker, and Korrin Wiggins. But, what they do know is that Bashaud Breeland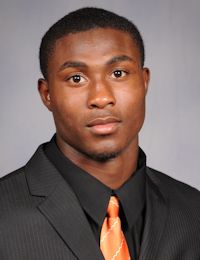 Bashaud Breeland
RS So. Cornerback
#17 6-0, 195
Allendale, SC
View Full Profile is set to return after suffering from a groin injury late in 2012. Breeland has shown flashes over the last two seasons with his physical play and tackling, but hasn't quite been able to put it all together. Clemson also gets Martin Jenkins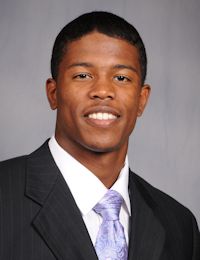 Martin Jenkins
Jr. Cornerback
#14 5-10, 180
Roswell, GA
View Full Profile and Darius Robinson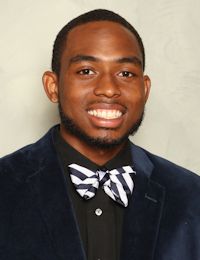 Darius Robinson
Jr. Cornerback
#21 5-10, 175
College Park, GA
View Full Profile back from injuries. Jenkins was one of the bright spots in 2011 ACC Championship Game, and he is a sure tackler despite his size. Jenkins will most likely spend time at both the corner spot and at nickel, where he shined in 2011. Add in Ronnie Geohagan and Jadar Johnson, and Reed has his hands full trying to find the best two or three. Will the veterans lock down the spot or will they leave it open for Alexander and company to come in and claim a starting job?
*Safety- Travis Blanks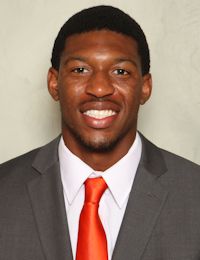 Travis Blanks
Fr. Defensive Back
#11 6-1, 190
Tallahassee, FL
View Full Profile will finally get to play his natural position after spending his freshman season filling in the gaps of Venables' defense. With the departure of Rashard Hall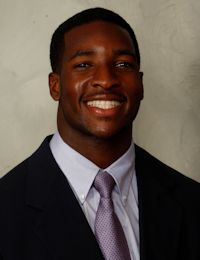 Rashard Hall
Gr. Safety
#31 6-2, 210
St. Augustine, FL
View Full Profile , Xavier Brewer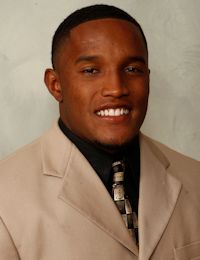 Xavier Brewer
Gr. Defensive Back
#9 5-11, 190
Jacksonville, FL
View Full Profile and Jonathan Meeks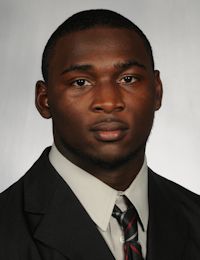 Jonathan Meeks
Sr. Safety
#5 6-1, 210
Rock Hill, SC
View Full Profile , Blanks will be able to step in and takeover right away. The only question is who will man the other side of the field. Will it be Robert Smith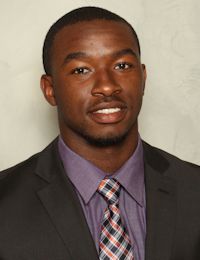 Robert Smith
So. Safety
#27 5-11, 210
St. George, SC
View Full Profile or the injury plagued Virginia Tech transfer Jerrod Williams? Can Geohagan or Johnson move to safety? Or will the battle continue into the fall once Jayron Kearse arrives on campus?

Tags:
Andre Branch
,
B.J. Goodson
,
Bashaud Breeland
,
Brent Venables
,
Corey Crawford
,
Corico Wright
,
Darius Robinson
,
Jonathan Meeks
,
Justin Parker
,
Kellen Jones
,
Malliciah Goodman
,
Martin Aiken
,
Martin Jenkins
,
Mike Reed
,
Rashard Hall
,
Robert Smith
,
Shaq Lawson
,
Spencer Shuey
,
Stephone Anthony
,
T.J. Burrell
,
Tavaris Barnes
,
Tony Steward
,
Travis Blanks
,
Vic Beasley
,
Xavier Brewer